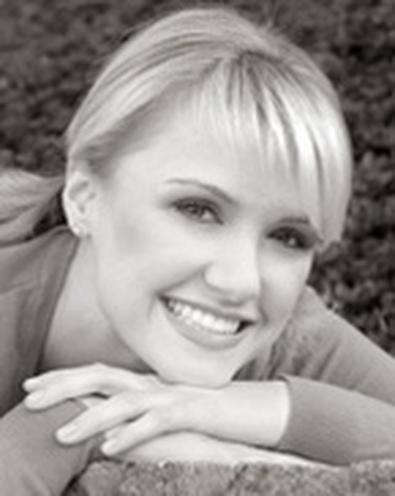 19-year-old Jamie Gaul was studying astronomy at her Cal State Long Beach class when her cell phone buzzed with the news that she was about to encounter a completely different variety of stars. She had received a part as a candy striper in Grey's Anatomy after responding to the July 27th casting notice for Jeff Olan Casting. Since registering with Olan's casting agency, she's appeared in the background in five episodes of the hit ABC TV series, as well as an episode of Medium on CBS.
"I got some camera time, little flashes here, but it was so exciting. I mean my whole family watches [Grey's] every Thursday so it is a really big thing," says the theater major. "I was in a scene with Ellen Pompeo, the actress who plays Grey, and we just sat across from each other, but she introduced herself to me. I know you have to act professionally on the set, but it's like when your two feet away from Patrick Dempsey, how can you not be a little giddy inside? I know there's been the whole thing with people saying there's tension on the set or whatever, but honestly you can't tell. You wouldn't know anything had happened if you didn't hear it in the news. At craft services, they're sitting next to you, you can say hi to them and they'll say hi back. Everyone is very cordial and really nice on these sets."
Jeff Olan literally receives hundreds of submissions a week for Grey's Anatomy, but he specifically looks for professional-looking actors that have a fantastic smile, personality, and headshots. People with medical experience or specialized doctor/nurse headshots also get noticed. Olan called in Gaul because of her cute, Midwestern look, which fits the candy striper type. Since then she has "graduated" to playing an intern with the classic blue scrubs, which gives her more airtime in locker room and bar scenes. "Hopefully, I'll be a surgeon by next month," Gaul joked.
"Jamie's face is getting recognized by the people that it needs to be and that means the producers and directors, the assistant directors," Olan says. "They know she is totally professional. She's there all the time and she's on time, which is the key. She brings the proper wardrobe, which is the key. We all know that everybody wants that opportunity and the more you go on sets, the better your opportunities are, really. I think it's the best way for talent to learn, especially if you are green. Someone like Jamie, her record with us is very clean. She takes the job, she's there."
Gaul will make the move from Huntington Beach to L.A. after college, and she is currently seeking representation. "[It's not about] being famous," she says. "I am that kind of person who has no connections to the industry. My grandpa isn't Steven Spielberg and my dad isn't anyone famous, so I'm really doing this whole thing on my own. Acting is something I want to do for the rest of my life, whether I have to be a stay-at-home mom who does theatre on the side or extra work."