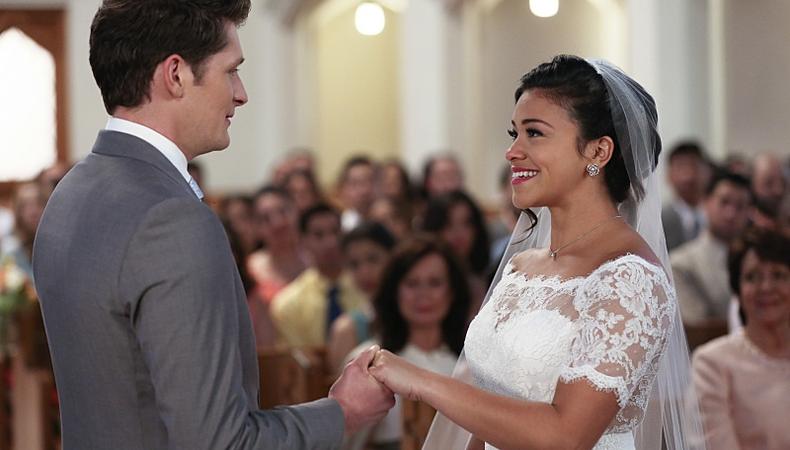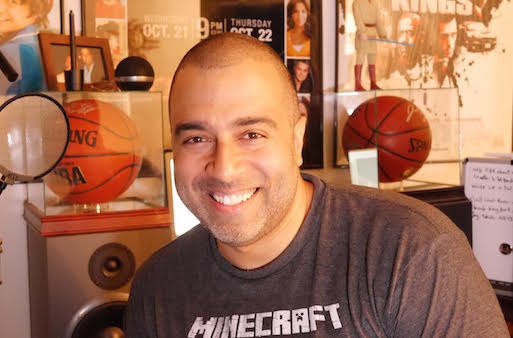 Earning an Emmy nod last year for outstanding narrator on "Jane the Virgin," Anthony Mendez discusses how he landed the gig, what he wishes he knew before he started in voiceover, and his advice for aspiring VO talent!
Jen: How did you start your voiceover career?
Anthony: I thought I was going to be in the music business, but after two years I shifted to what was making me money, which was radio production. I used to produce radio spots. One of the DJs was on vacation, so they asked me to do one of the recordings for a club in Jersey City. It was fun and I got paid, so I started doing club and concert stuff. I wanted to get a voiceover agent and started taking acting classes, audition technique, and scene study classes, too.
Jen: Did you make a demo tape?
Anthony: Yes, and like everybody, I made it too early. I made a demo after only a year of studying. If I had to do it over again, I would have waited five years. But you can't tell somebody starting out that they should wait five years. They just don't have the patience. They are so hungry to do it. But it's really to your benefit to wait. In five years you become competent. Your demo is going to be so much better. Launching my voiceover career took time.
Jen: Let's chat about "Jane the Virgin." What was the audition process like?
Anthony: The "Jane" audition came through three years ago, and it was just like any other audition. The title itself was confusing: "Jane the Virgin." I thought, What is this now? Another telenovela announcer? It was a turnoff at first, so I put it away. Then later on, I opened it and read it, and I was able to get the arc of the narrator. They only sent me my lines so I didn't read the full script, but I got enough to make some choices.
It helped that I had just watched "Pushing Daisies" and was about to start "Arrested Development." Those narrators broke the fourth walls and I got that with the "Jane" script. One of the first rules that you learn when you're training is: It's not about you, and that's a benefit and also a detriment. For "Jane," I had to understand when to play in harmony or play a counter melody toward what is going on onscreen. And you can't disappear fully. You're a counterbalance to the story.
Jen: Now you're heading into Season 3. What's a typical recording session like?
Anthony: We do multiple sessions for each episode. I record the script when they are just starting to shoot. And then they have my voice so they can start cutting my voice into the dailies. They love it because the rhythm is there. Then we do a pickup to add lines, and then do the recap before the next episode. I don't see the finished product until the show airs. I watch the show like a fan!
Jen: What's your booth ritual? Are you a morning person? Do you record in your pajamas? Do you read poetry before you start to record?
Anthony: I've always approached it like I'm getting ready for work. I go through the ritual of getting the kids off to school and saying goodbye to my wife. I come back after school drop-offs and I take a minute, read some trades, catch up on social media, and get ready as if I am going to work.
Jen: What's your advice for aspiring voiceover actors?
Anthony: Patience and training, and also an aspect of being a survivor. [You have to have] a determination to survive any which way you can! That's the key.
Jen: Knowing what you know now, what would you go back and do differently?
Anthony: The reality is it takes five years to be competent. If I had to do it over again, I would wait three or five years before making my first demo. It takes eight years to become somewhat competitive, and it takes 10 years before you may be able to start making a living.
Inspired by this story? Check out our voiceover audition listings!
Jen Rudin is an award-winning casting director and author of "Confessions of a Casting Director: Help Actors Land Any Role with Secrets from Inside the Audition Room." (Harper Collins/It Books, 2013). Backstage recently named Jen one of the top 23 Los Angeles–based casting directors to follow on Twitter. Visit www.jenrudin.com and follow @RudinJen.
The views expressed in this article are solely that of the individual(s) providing them,
and do not necessarily reflect the opinions of Backstage or its staff.