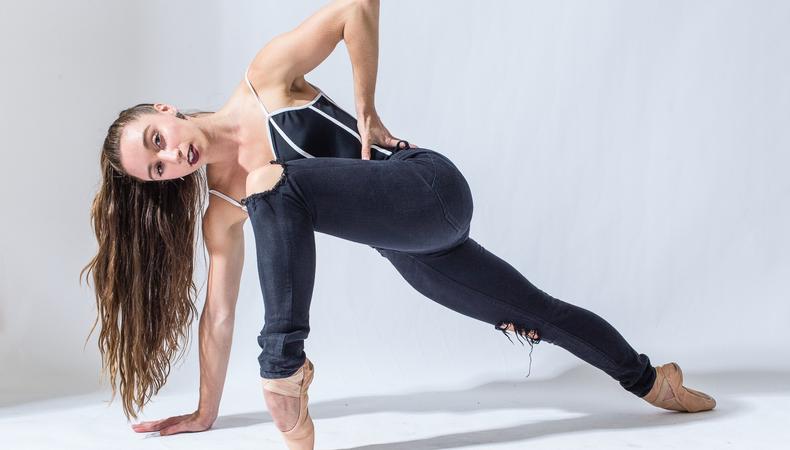 Happy New Year, Los Angeles! We hope your dance goals for 2018 are set and ready to go because we've gathered some pretty exciting classes and opportunities for you.
PERFORMANCES
Downtown Dance and Movement will be presenting its choreographer's showcase, "Dance In Progress," on Jan. 5. Get a sneak peek into these artists' creative process before you see them onstage in L.A.! (Tickets: $12)
The Winward School is honoring the 200th anniversary of the publication of Mary Shelley's "Frankenstein" with dance performances by the school's students, guest company WHYTEBERG, and guest artist Alyssa Allen. (Free)
AUDITIONS
Mila Dawn Productions seeks a male hip-hop dancer for an upcoming video shoot. Must be taller than 5'8" and able to contribute your own freestyle.
Casting Society of America seeks artists with disabilities to attend their audition to further connect the community with casting agents. The audition will take place Jan. 7 at Paramount Studios.
BODYTRAFFIC, a contemporary dance company, is currently seeking dancers. Attend their upcoming winter workshop, Jan. 2–6, which will also serve as an audition.
CHOREOGRAPHIC OPPORTUNITIES
USC Glorya Kaufman School of Dance currently is inviting dance artists to apply for its inaugural New Movement Residency. The application is due Jan. 2. This program aims to support L.A.-based and female choreographers by providing space for them to explore, create, and prepare dance work for future touring and presentations.
EVENTS
Check out the RnB Battle 2v2 at The Basement Dance Center of Noho Jan. 14 at 6 p.m. Whether you're interested in participating or watching, you won't want to miss the excitement.
2018 marks the 30th anniversary of the International Association of Blacks in Dance Festival. Join us in celebrating at the Lula Washington Dance Theater Jan. 24–28.
CLASSES + WORKSHOPS
Join Judith Sánchez Ruíz at Pieter Performance Space Jan. 9–12 for an exciting workshop in technique and improvisation. The workshop will be structured with a technique class followed by three hours of improvisational exploration.
Looking for an amazing hip-hop class? Join Markus Shields at EDGE Performing Arts Center every Wednesday evening.
Have you ever wanted to Vogue? Jump into a class at the Debbie Reynolds Dance Studio with Eric Sanchez. You can learn the various styles of vogue, including Vogue Femme, as well as Voguing the New Way and Old Way.
Get your reggae dancehall grooves on with Cedric Botelho Monday nights at IDA Hollywood.
Have you ever tried out the Feldenkrais Method? Pieter Performance Space will be holding this class taught by Allison Linamen and Georgia Junker on Jan. 11. This unique movement-based somatic class will help your body to explore new pathways of movement as well as find more ease and organization.
DANCE-RELATED JOBS
Colburn Dance is seeking an office assistant and wardrobe manager to join their team this year. If you're interested in expanding an already fabulous dance program and helping the next generation of dancers, please apply soon. Interviews will be held in January.
Check out Backstage's Los Angeles audition listings!