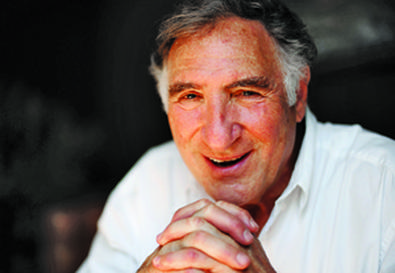 When I was 12, I did a play called "Conversations With My Father" on Broadway, and I worked opposite Judd Hirsch in a role that he ultimately won a Tony for.
It's a beautiful play, and one of Herb Gardner's last. It's the story of immigrants on Canal Street before and after World War II, and it's really an epic story that goes through different periods of time, bookended by scenes in the 1970s. Judd is so winning and beautiful. It's a character that, in the wrong hands, can be very unlikable. And Judd just found a way to make this guy so real and found humanity in this guy. No matter what you think of him or how he acts, it doesn't matter. Because of his humanity, you sympathize with him. It was so poignant and so good.
In the theater, it's an interesting intimacy you have with a person's performance, and I had it one step further where I was performing opposite him for a portion of the play and then got to be an audience member for another portion. I was only on for Act 1, so I got to watch Act 2 quite a bit. I was actually something of an expert on Act 2; I could have given notes on any given night. And there was this incredible bookend to the play, where it ends with Judd as an octogenarian and Tony Shalhoub is playing his son. I remember that so viscerally, and I was 12, 13, 14 years old. And these were the things I was taking from this performance.
Working opposite him in this incredible performance that was so layered and complex and at times laugh-out-loud, side-splittingly funny and other times just so heart-wrenching, ... it remains to this day the example I use when people ask if I studied or went to acting school. I haven't, but it's the best lesson I've ever gotten.

Jason Biggs, best known for the "American Pie" films, can currently be seen in the film "Grassroots."