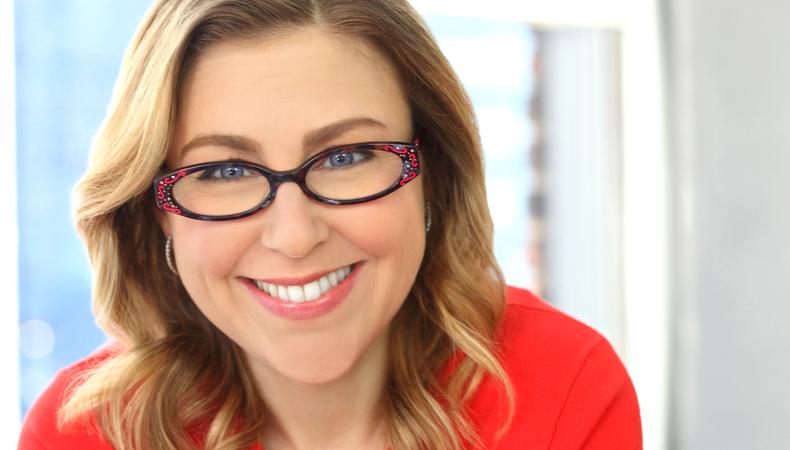 This month, I caught up with busy actor Jason Kravits to chat about his voiceover career. You may recognize him from television appearances on "Curb Your Enthusiasm," "The Practice," and the final episode of "Friends," or the original Broadway cast of "The Drowsy Chaperone." He's also been working consistently in voiceovers since moving to New York in 1995. Jason and I met when I cast him in two back-to-back animated films in 2011. (He's also the genius who named this column Speak Easy!)
Jen: How did you break into voiceovers?
Jason: I started out as an actor in D.C. and Baltimore doing stage work and industrials. A commercial I booked needed a voiceover. The studio engineer in Baltimore complimented me on my voice and suggested I make a reel. We did, and some of those commercial spots are still on my reel today.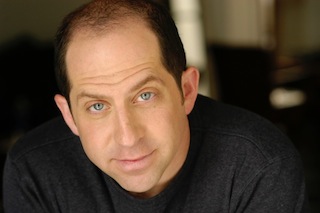 Jen: How did you get an agent when you moved to New York in 1995?
Jason: An actor friend gave my reel to Sharon Beirut, a top voiceover agent at CED (now CESD). She brought me into the agency and introduced me to everyone and started to send me out. I went on voiceover auditions for nine months without any callbacks or bookings.
Jen: Nine months?! That's a long time.
Jason: I know! I felt horrible that I didn't book. I moved to New York at 28. So many of the voiceover guys had been doing it forever, long before I arrived. I was told by other actors that for every 20 auditions, you get one hold. For every five holds, you get one job. That's one in a hundred. Sharon Beirut was my hero. She invested in me. Finally, I booked two radio spots in a row.
Jen: So now, 20 years later, what's your typical week like in the voiceover world?
Jason: I used to have six to 12 auditions a week. But the commercial strike and rise of digital changed all that, and now it's as few as two or three a week. There's more nonunion work with the digital world, and actors are expected to record much more at the agency's booth or in their home booth.
Jen: Do you have a home studio recording booth?
Jason: I don't have a home studio. For me, voiceover serves as a supplement to my career. I still work a lot in television and theater. I appreciate that Tom Celia, one of my VO agents at CESD, is selective about what he sends me on. I don't always have time to do 15 voiceovers in the morning, but I'm always ready if I respond to selective character roles. Everybody thinks their voice can do anything, but you have to know your voice.
Jen: Yes! Such important advice for actors. You need to be really clear with what voices you are good at, and manage expectations. Let's discuss craft behind the mic. What's your trick?
Jason: Water, water, water, and tea. I just did an animated puppy voice for a video game. The sessions were often eight hours behind the mic. We worked in chunks and did all the barking sounds at the end. Very tiring!
Jen: How has your acting training and improv background prepared you for your voiceover career?
Jason: Improv has helped a lot because not only are you bringing your voice to the table, you're bringing your personality as well. You want to bring in you. This is important in any audition. That's what they want to see and hear. Even if I'm not sure exactly what they want, I know what I can bring, and it's somewhat unique.
Jen: I've cast you in two animated movies. What's that experience like?
Jason: For animation, you're creating a character. Animators want you to have flexibility in the voice. That's good for animation. Because of my improv background, I have an innate ability to relax and enough confidence in my skills to let my mind go and create, and be OK with it.
Jen: You are especially great with accents and imitations. I'll never forget when I was casting the Charmin talking bears voiceover campaign, and the director asked you to do Woody Allen talking about going to the bathroom. You had us all doubled over laughing.
Jason: I started imitating teachers when I was in school. Billy Crystal was a huge influence when I was growing up. Look, everyone thinks they can do Shatner and Walken. You have to study people with less distinctive voices from your real life. Pick your neighbors, the cabbie—then you have those characters in your arsenal and you can pull them out any time you need them.
Jen: Next time we meet, I want to hear your Jen Rudin!
That's all for now. Until next month. Over and out.
Jen Rudin is an award-winning casting director and author of "Confessions of a Casting Director: Help Actors Land Any Role with Secrets from Inside the Audition Room." (Harper Collins/It Books, 2013). Visit
www.jenrudin.com
and follow @RudinJen.