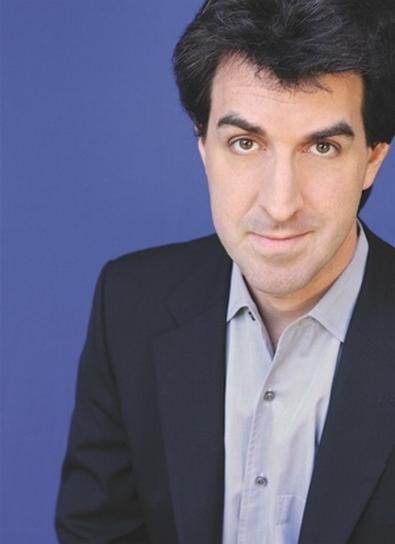 Jason Robert Brown first played SubCulture in the summer of 2014, only because the usual spots were booked. But once he played the NoHo arts venue, he never wanted to leave. "I thought, This is a place that I would like to have as a home," said Brown. His wish was granted. Today, Brown is SubCulture's 2015 artist-in-residence.
"There's always a mysterious alchemy at work when you find a venue you connect with," Brown said. Unlike most other music clubs, SubCulture features concert-style seating, not tables; a walkup bar; no minimums; a bigger stage; and "an insanely good sound system, a fantastic piano," according to Brown. "There's very little that room can't do." As lovers of the arts, brothers and co-founders Marc and Steven Kaplan created a multigenre space that they would want to frequent. An experience there is a highly curated exercise in listening and musical immersion.
Knowing the sensitivity Brown brings to his work, it makes sense that he would connect with this space, which capitalizes on intimacy, musicality, and a tangible dynamic between audience and performer. "They care about the music," said Brown. "They care about what's going to make the artist feel like they have the freedom to make the music they want to make. That's rare."
Freedom is exactly what SubCulture wants its artists, particularly its artist-in-residence, to enjoy. "We want Jason to feel like he has the flexibility to do what it is he wants and that we support his creative desires to thrive in this room," said Marc Kaplan. It's clear that this partnership hinges on mutual respect and trust.
This leeway yielded the concept for Brown's April 20 show: a night of dueling pianos between Brown and longtime friend, composer Tom Kitt ("If/Then"). Collaborations like these have solidified SubCulture as a player in the theater community, adding to the mix of 54 Below, Joe's Pub, and others. The night promises to be something no audience has ever seen.
To date, Brown has performed with artists from his past, including Norbert Leo Butz, but also uses this residency to connect with people with whom he's always wanted to work but hasn't had the chance. "The idea that I'm going to explore all these musical collaborations, that's really what I'm in it for," Brown said.
"Every month I've got some ideas about what I want to do and how I want to do it, but part of the collaboration is with the room itself and with the audience that shows up," he continued. "Any number of things could happen, which is really thrilling."
For those who think they've got JRB's number, this residency elicits new dimensions of the artist. "You're getting to see him legitimately grow as an artist before your eyes, and you're not in a large room so you can feel it changing," said Kaplan. "You're experiencing who he is in addition to his music. I think that's incredibly special."
Inspired by this post? Check out our theater audition listings!