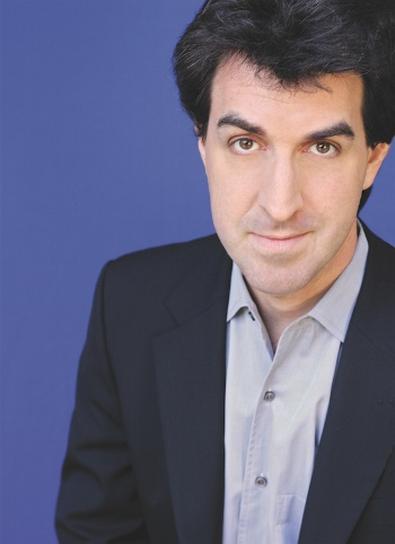 Jason Robert Brown is a Tony Award–winning composer-lyricist, whose musicals include "The Last Five Years," "Honeymoon in Vegas," and "The Bridges of Madison County."
How involved were you in casting "Bridges?"
I'm behind the table at all times and very interested in who's going to be up there doing it. We were writing this for Kelli [O'Hara] from the beginning because I love the way that she approaches character and the way she approaches material. And it was just a blessing to be able to have that kind of instrument to write for. Casting Robert Kincaid was much harder because we're looking for a leading man of a certain age who's also kind of a loner who can also sing the bejesus out of anything, and those guys are in very short supply. We've been very lucky to catch Steven Pasquale now.
What do you look for in actors?
The first is that you have to be careful not to make too much of the song. There is intention in the words and the words have to lead the storytelling…. The second thing, which is vaguely contradictory, is you have to know how to make music out of what's there. There are places where the song suddenly opens, and you have to really be able to act through a musical phrase the same way you act through a line of dialogue.
This cast is mostly established actors, but are you still keeping your eye out for new talent?
When I do the concerts that I do in New York, I'm always trying to include new actors and younger actors and older actors; I'm just trying to keep the pool filled up. There are actors I have very strong chemical responses to, and I strive always to figure out ways to work with them and get them to sing my stuff.
You said you wrote this show for Kelli O'Hara, but when you did a production at Williamstown Theatre Festival last summer, Elena Shaddow played Francesca. Did it help you as a writer to have a different leading lady?
You know, in this case it did. I'm not sure that it always would, but Elena is so special and she's so charismatic and she's very different from Kelli. I think we all would have honestly preferred to have Kelli do the production in Williamstown, just on a level of we wanted to know what we were getting into, but because Kelli wasn't going to be available, Elena was more than the next best thing. Elena really created something her own that was so beautiful and so smart. So I think we were very lucky to have Elena and we're very lucky that she's still on board. I'm very much looking forward to the nights when Elena gets to go on and we can see how she's grown with it and see the piece through different eyes.
You've mentioned that you have a distinct voice as a writer. Does "Bridges" stray at all from your typical style? Do they feel like Jason Robert Brown songs?
I think everything feels like Jason Robert Brown songs if you know that I wrote it. I think "Bridges" feels different from my other shows because all of my shows feel distinct to me. I don't think you could move a song from one show into another without it sounding very strange. "Bridges" has its own vocabulary and its own language, and it is a more poetic language than some of the other shows, and in some ways a more abstract language than some of the other shows, both musically and lyrically. The actors have their work cut out for them in terms of making this stuff stay anchored and stay real. The trick about doing a romance is there are so many clichés that attach themselves to romances, so actors are always in danger of falling into somebody else's cliché.
How do you work with actors during the process?
I'm very involved, but I'm not controlling. It's not about, "You have to do it this way." It's really about [how] you, as an actor, have this that you're going to bring to it so here's all the stuff we have to get out of the way so I can find who you are. And then combining that with, "I think the character needs to do this in this place in order to get to this place later in the show," and just walking the actors through all of that. It's gloriously detailed and thrillingly difficult.
Inspired by this post? Check out our Broadway audition listings!