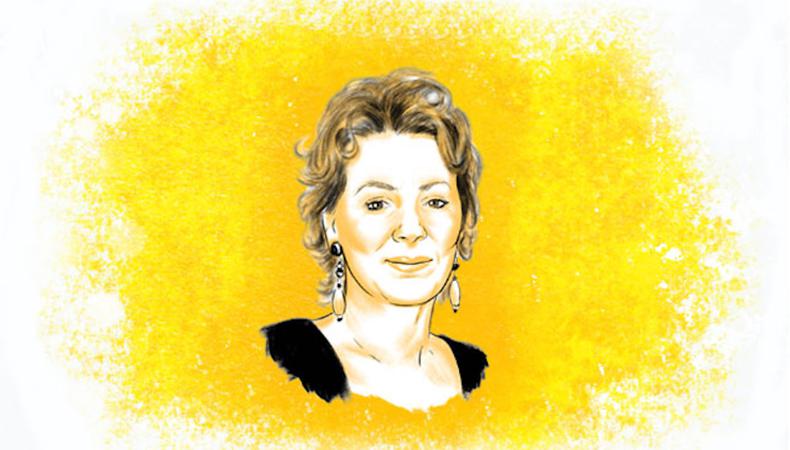 Jean Smart has been delighting audiences since she first became a star as Charlene Frazier on "Designing Women." Multiple series, movies, Broadway shows, and three Emmy Awards later, she returned to TV on Season 2 of "Fargo"—earning another Emmy nomination in the process. We spoke to her about "Fargo," regretting not doing musicals, and the worst commercial she ever did.
Tell us about your Emmy nomination for 'Fargo.'
This one feels extra special, simply because it was such an extraordinary experience and it was such a great character to play. And I felt so grateful that Noah [Hawley] asked me to do it. Everything about it was great except the fact that it was only 10 episodes. Truly, every person involved, every single person involved was just extraordinarily talented and extraordinarily nice.
What advice would you give your younger self?
I would have definitely pursued musicals, because the only time I've ever done a musical it was so much fun. But I came to New York after I'd had a British teacher at the University of Washington who looked down his nose at American musicals not being real theater. He was a Pinter kind of person. So I guess we all left that program thinking musicals aren't really "acting." I regret that a lot. Stephen Sondheim offered me "Follies" a few years ago, and I ended up not doing it. I would still do Miss Adelaide in "Guys and Dolls"—if everyone sat in the back row.
What was your most memorable survival job?
This is going to sound terrible, but once I moved to New York I never did a civilian job. I was extraordinarily lucky. I started working at all the theaters in Seattle, because there's a great theater community there. And between Seattle and the Oregon Shakespeare Festival, I worked year-round in acting.
How did you get 'Designing Women'?
After I moved to L.A., I did a guest part with Annie Potts on a show called "Lime Street," starring Robert Wagner. We were shooting in Amsterdam for a couple of weeks, and Linda Bloodworth-Thomason and her husband were producing that show but I hadn't met Linda. She really liked Annie and me on the show and she thought we were very funny together. We were sisters who were Southern jewel thieves.
What is your worst audition story?
I was always snobby about soap operas and commercials too, but one does have to eat. I remember auditioning for a commercial for a mouthwash or chewing gum or something and I had to pretend to be the back end of somebody in a horse costume. After that I said, "That's it. That's it. You've sunk too far!"
How do you typically prepare for an audition?
Study the script. That was one of my favorite things, opening a script and looking at the pages late at night in bed or wherever, learning a speech. I was lucky, I've always learned lines really quickly.
What movie should every actor see?
The first movie that pops into my head is "Witness," with Harrison Ford and Kelly McGillis. It, to me, is an extraordinary movie. Sort of the perfect film in every sense. If I could have done that movie, I could have just retired happy, I think.
How did you get your first agent?
A showcase in New York. It was a play called "Last Summer at Bluefish Cove." And that started my entire career. That's also how I got my first Broadway play, and it was one of my favorite roles.
How did you get your SAG-AFTRA card?
It was probably a series I did with Lynn Redgrave and Normal Fell called "Teachers Only" at NBC. They brought me out from New York and I stayed.
What was your first headshot like?
It was a little bit serious-looking. I remember a casting director saying, "Why do actors always do that? They always try to look so serious in their pictures. Look like a nice person we might want to talk to instead!"
Like this post? Check out more of our Backstage 5 interviews!