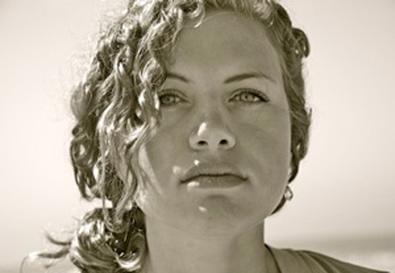 Beautiful, blond, and dangerous: The femme fatale (hair color negotiable, sexy edginess not) is an iconic part in films graced by action, peril, and intrigue. You would be hard-pressed to find an actor uninterested in such a role, yet finding a woman capable of filling it is more of a challenge. With the help of Back Stage, however, the creators of the indie action thriller "Delivered" were able to locate their femme fatale in L.A.-based actor Jeanette Steiner.
Steiner was born in Texas and found her love of acting in middle-school plays while growing up in Pennsylvania. She studied acting in Buffalo, N.Y., but after earning her theater degree she realized "I just had this itch I had to scratch," she says, and moved to Los Angeles to pursue her passion in front of the camera. Steiner, who loves L.A. for many reasons, not least the weather, put her "nose to the grindstone," she says, but quickly learned that in L.A. it's "a challenge, as everyone knows, to kind of get in the right doors." A little over a year ago, however, she found a door that opened when she read the casting notice for "Delivered" in Back Stage.
The casting was done rather unconventionally, via online video submissions. This request sparked Steiner's initial interest in the project, and as she fit the requirements for the leading lady, Cindy—including the bikini-friendly figure that producers wished to see—she sent in a video of herself reading sides that the filmmakers had posted online.
While the producer and director were impressed with Steiner's submission, they were also impressed by her attention to detail. "Jeanette was very smart about the way she did it," says producer Linda Nelson, adding that she and writer-director-star Michael Madison "were very impressed with that." Of the many applicants for the role, Steiner was the only one to audition in a bathing suit—the character spends several scenes in swimming pools, so a good body was important—and the actor's focus, commitment, and requisite fit figure won over the producers.
The film was shot on a Red digital camera, and the production was a pleasurable challenge, Steiner says. Despite the difficult schedule, much of it spent in the scorching Southern California desert, she loves "the nitty-gritty, hard, long hours of independent film" and the camaraderie that can come from them. "We were very underslept, and it was great," she says. She also got the experience of working with veteran actors like Toshi Toda, who has appeared in "Letters From Iwo Jima" and a long list of TV programs.
"Jeanette was a joy to work with," says Nelson. "She was extremely flexible and she was willing to try anything." Anything included frigid night dives into dark pools, driving a classic Mustang, and learning to handle a variety of guns with skill and confidence. The challenges of an indie action feature did not deter Steiner at all, and the unrepresented actor is very grateful for the experience: "I feel really blessed to have done it, and I'm looking forward to tackling another film."
Clips from the film and Steiner's audition video can be seen on the "Delivered" Facebook page.

Has Back Stage helped you get cast in the past year? We'd love to tell your story. Be in the weekly column by emailing casting@backstage.com for New York or bswcasting@backstage.com for Los Angeles with "I Got the Part" in the subject line.