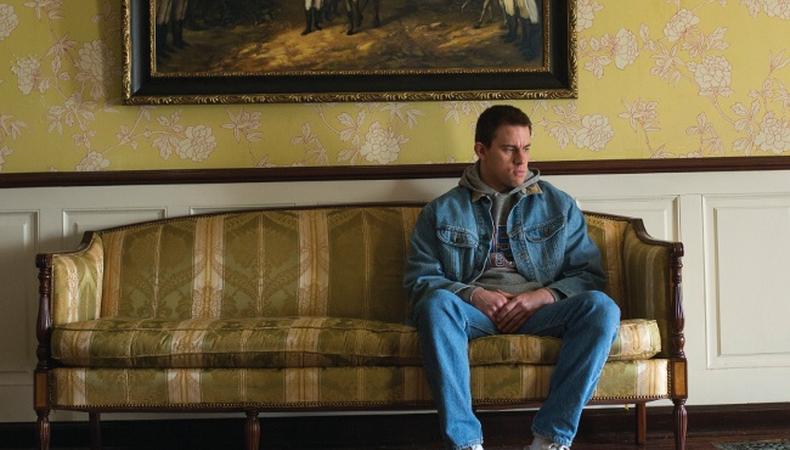 The opening scene of "Foxcatcher" tells you everything you need to know about real-life Olympic wrestlers (and brothers) David and Mark Schultz. The camera moves around them as they shift their weight, arms extended, on the wrestling floor. David's taking his time to calculate before moving to swipe at his younger brother's legs and pin him down. He does it again and again until Mark explodes in frustration. With little dialogue, director Bennett Miller and stars Channing Tatum and Mark Ruffalo tell us everything about the Schultzes' dynamic: a strong mind against brute strength.
"The physicality that the two of them have together is like poetry," says the film's casting director, Jeanne McCarthy. "Obviously there was an incredible bond that Mark and David had, and you want to cast actors who are going to be able to create and honor that bond."
McCarthy, known for films such as "Eternal Sunshine of the Spotless Mind" and "I, Robot," worked with Miller to find actors who would be able to capture the effortless but competitive bond between the brothers. "You work with some directors who don't necessarily know what they want," explains McCarthy. "I remember when I first met [Miller], he was talking about wrestlers and how when you really look at them, you see that they walk differently than other people because of the way their bodies are muscles; he knew that and was explaining the world that he wanted to create. When you look at ['Foxcatcher'], it's got these well-known, amazing actors, and then the rest of it is this unique world."
"Foxcatcher" follows Mark Schultz as he works to move out from under his older brother's shadow. When the struggling wrestler—who's so broke he's posing as David and giving speeches at elementary schools for $20—is offered an opportunity to coach a nationally competing team, he jumps at the chance.
McCarthy and Miller surprisingly cast funny guy Steve Carell to play the duplicitous John du Pont, the high-society multimillionaire who never grew out of trying to impress his disapproving mother. In an effort to make her proud he decides to build a champion wrestling team headed by Mark (Tatum).
"Bennett had known for many years that he wanted Channing," McCarthy says, adding that the director was deeply involved in the wrestling world and drew from it to help cast some of the background actors, "but when I first talked to him, I didn't know what John du Pont looked like. A few weeks after I read [the script], I heard that Bennett wanted to cast Steve Carell; I love him but I was surprised!"
McCarthy had worked with Carell on "Anchorman" and "Dinner for Schmucks," and while she didn't initially see the match, she trusted the director's vision. The result has been a wave of critical acclaim for Carell's transformation.
When it came to casting Ruffalo, who also has a background in wrestling, the choice was more obvious. "Mark just has that integrity and he's such an amazing actor," McCarthy says. "Dave Schultz had to be this remarkably warm, comfortable-in-his-skin, charismatic, nurturing guy, and Mark just seemed a natural fit for that."
The casting director says Miller's approach to the "passion project" and his immersion in the wrestling world made the casting process easier than most. "[Directors] spark with someone you show but they don't necessarily have such a specific vision—but to me, Bennett so had that."
Inspired by this post? Check out our film audition listings!