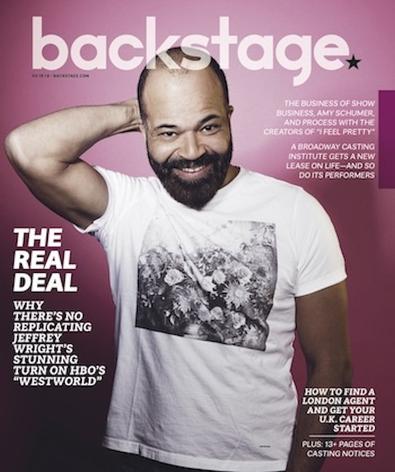 In its mind-bending first season, HBO's sci-fi thriller "Westworld" introduces Bernard, a programmer of convincingly humanoid robots known as hosts in the titular Old West–style adult amusement park. As it gradually becomes clear that—spoiler alert—Anthony Hopkins' Dr. Ford is upgrading his creations' self-awareness to mount a robotic rebellion, Bernard is revealed to be—spoiler alert—also a controllable host who is—biggest spoiler of all!—an exact replica of Ford's late co-designer Arnold, glimpsed throughout the series in flashbacks. Amid these twists, we learn that Evan Rachel Wood's Dolores, Westworld's oldest android, murdered Arnold at his own instruction, while in the present Bernard is made to kill his lover, then himself, and then is brought back to life to witness and possibly assist the hosts' violent uprising.
Confused? So is Jeffrey Wright.
"There were a lot of voids on the map," says Wright of playing Bernard, a psychological and emotional feat amounting to the acting Olympics. While filming the pilot in 2014 and even throughout the series' recently wrapped second season, he would interrogate co-creators Lisa Joy and Jonathan Nolan about the basics of his character's arc "almost every day," he confesses. "I ask enough questions to be able to plot myself through the given scene. In the first month, that was kind of my routine question: What?"
Wright—one of those performers who, whenever he appears on a stage or screen, causes audiences to breathe a sigh of relief knowing they're in good hands—is a talented enough actor to navigate this increasingly complex world of the Old West and far future, inhabiting a part written with him in mind. Chatting amiably in a Midtown Manhattan restaurant, it's apparent he's also humble enough to admit when he's lost.
"I shot scenes from six or seven different episodes in the first month [of filming Season 2]," he remembers. "Westworld," which spent over $100 million on its inaugural season's spectacular effects, sets, and cast, is often filming multiple sequences at once, without the luxury of doing so chronologically. "For logistical reasons I was shooting scenes from scripts that I hadn't fully read," Wright says with a rueful grin. "So, yeah, I would have to kind of try to make myself productive in asking questions."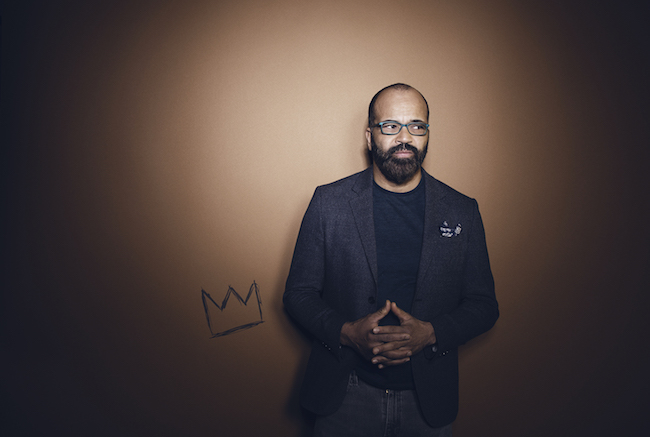 Raised in Washington, D.C., by doctors and lawyers only to be bitten by the theater bug at Amherst College, Wright launched his career with a similar learn-on-the-job attitude. He bailed on studying acting at NYU in order to string together a living onstage for a decade. Eventually cast by George C. Wolfe as Belize and Mr. Lies in Tony Kushner's magnum opus "Angels in America," he won a 1994 Tony for the Broadway run and then a 2004 Emmy for its HBO screen adaptation—"the cornerstone of my career and, until my children were born, of my adult life"—before starring in "Basquiat," "Boardwalk Empire," "The Hunger Games," and more, establishing a Hollywood reputation as something of an underrated gem.
"Coming from the theater, I try to grind down and polish, define, and explore," Wright says of his process on set. "That's what rehearsals are for, but you really get there when you're filming." Listening becomes of the utmost importance; Wright's acting registers more like reacting. Sometimes he likens the process to that of a musician's, especially when challenged opposite his fellow "Westworld" Emmy nominees Wood, Hopkins, and Thandie Newton. "Whether they're narrative notes or emotional notes or thoughts...it's kind of all symphonic. You're playing music together and you each have an instrument and you try to harmonize and build tension and release; I particularly find that with Evan when we work together because our scenes are genuinely very much focused on one another. They feel to me almost like a mutual meditation." (Wright, his quiet baritone luring us in for fear of missing something, thrives in such close-ups.)
Joy and Nolan provide their "Westworld" stars a feast of material to chew on; when hosts must robotically snap between emotions based on given commands, the subtlest of microexpressions become thrillingly intimate. As the series strays further from the 1973 Michael Crichton feature on which it's based and into speculative fiction, the labyrinthine story has audiences and actors alike searching inward, asking questions characteristic of the best sci-fi: To what extent can we control our destinies? What does it mean to be human? And, hey, is any of this real?
"As we tried to mimic human behavior through these hosts, we were having to make these considerations about what 'human' is, what consciousness is, what emotions are, where they come from, your thoughts, how they're generated—all these things that make up the self, we would have to play with," says Wright. "But that's what we do as actors! You're building a human through your own being."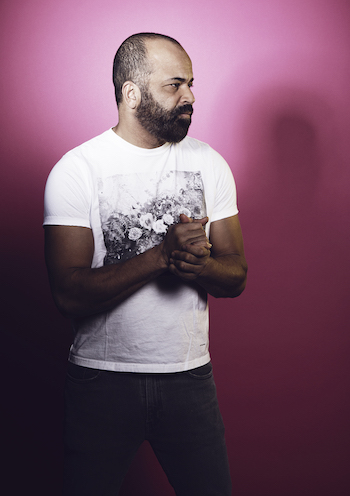 The show's sophomore outing cranks those existential questions, along with pretty much every other facet of the "Westworld" fantasia, up to 11. "Season 1 was like doing children's theater compared to Season 2," Wright laughs. "The ambition, the scale, the scope, the complexity, the puzzles that we were given as actors. It's almost like you're given these equations that you have to prove. This year the math was AP compared to last year."
Details on the upcoming season remain impressively scarce. Intrinsic to an ever-expanding mystery is the need to preserve the audience's weekly discovery of each narrative zig and zag; "Westworld" exists in a post-"Lost" television landscape (J.J. Abrams is an executive producer on both), inspired by serialized epics that keep fans hunting for "Easter eggs" and rewatching. Wright says his lips are sealed out of loyalty to those fans. "I think it's obviously clear now from the first season that we have an audience that really appreciates this premise and has bonded with these characters. And while you don't want to be beholden to an audience's perception or expectations—you want to shatter them, in the best way—at the same time you want to be respectful of their sense of ownership of these things, too."
What can Wright reveal about the highly anticipated April 22 premiere? Not much. "The themes center on reasons why," he hints. "We begin to explore the corporate intent. Whereas in the first season we understood who, we understand where to an extent, we understood the 'whens.' Now we begin to explore whys.... We know the ropes, or we know that there are no ropes in this case."
Then, the most tantalizing clue of all: "If you go back and watch the pilot, there are a couple of little markers on the map there that tell you where we might be headed."
Wright's use of that map metaphor again recalls the question facing all TV actors, but especially those returning to as complicated a saga as "Westworld": How do you make character choices when you're given crucial information in such a piecemeal manner? "In Season 2, particularly, I was asked, and it was required, that I go moment to moment with not a lot of background detail, just really try to work through every scene without any consideration for things happening outside the very moment that I was in," he says. It's Wright's best piece of acting advice that doubles as philosophy; we can only inhabit our current moment, can only bring to our existence exactly what we have then and there.
He points to his surroundings, staring over the rim of his glasses in what may be his signature look. "It's totally being aware of that glass, the water in it, this guy walking toward me, the phone here, all of that," he says. "Just be in the moment.
"I was walking down the street the other day, walking around Union Square. New York has changed so much since I first lived here, I'm taking in how much it's changed. And I walked past this guy on the south side of the park and it was this old-school New York thing—he's half naked, these guys have got a camera in front of him dancing around, they're doing this show. And he's, like, spreading his word. And he's saying to people, 'You already are! You already are.' Just that phrase. Wow. He was saying, 'Don't fight it! You already are.' That's the idea: to trust what you already are. We're already here."
To hear more from Jeffrey Wright, check out his 2017 interview on Backstage's "In the Envelope" podcast!
Photographed in NYC on March 22 by Kareem Black; Janice Kinjo for Exclusive Artists using V76 by Vaughn; Styling by Neil Rodgers for TraceyMattingly.com