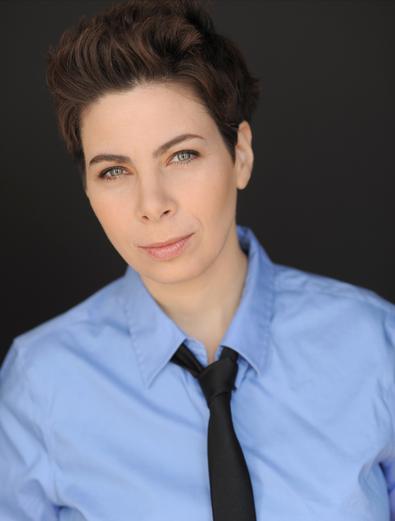 As a casting director for many years, Jen Rudolph found her favorite part of the process was helping actors. "I loved working with the actors in the room; I loved mentoring them, I loved watching them to break down a scene—I really loved being in touch with everything they were doing," she says. It was this realization that led her to found the Actor's Green Room in 2008, a New York– and L.A.-based networking company dedicated to the growth and empowerment of actors through one-off classes, workshop series, and more.
What is the Actor's Green Room?
The Actor's Green Room is a networking company for actors; we offer professional classes and events. So let's say that you went to college or you went to a conservatory program or you have a lot of training, but you're looking for a way to break into the business…we are the kind of company that you would go to. We offer classes with casting directors, we offer events with agents and managers and voiceover people and commercial people. We are the conduit between actors and the industry.
What is the Actor's Green Room's mission statement?
We want to nurture and empower our actors to take control of their careers in a smart way by understanding the competitive nature of the business. It only makes sense to make sure that you're selling yourself optimally and, in the process of doing so, that you feel like an individual and that you're being nurtured. It is very easy to feel like a number; it's very easy to feel kind of lost in this business. We make sure you have an anchor—that's us.
Where did the name come from?
In show business the green room is a space in the theater, venue, or similar space that functions as a waiting room and a lounge for performers before and after a show. I wanted to create a place where actors would study and network much like that.
What are some of your most popular classes?
We have our Monday night series, where over the course of a month you get to meet and work with four casting directors along with our senior staff members. That class has a certain kind of camaraderie and feel that is very much like a family. Then we have a Tuesday night class, which is a four-week on-camera audition class with one of our senior staff members and myself. If you're looking to level up your audition technique or you're looking to figure out how to make that transition out of theater onto camera, that's how to do it.
How does your casting background influence your work at the Actor's Green Room?
With my time as a casting director, I just know what actors need to do in order to book jobs—in terms of marketing, in terms of their performance, in terms of how they walk into the room, in terms of how they break down a script. I know exactly what they have to do in order to book.
Like this post? Check out more of our Inside Jobs!