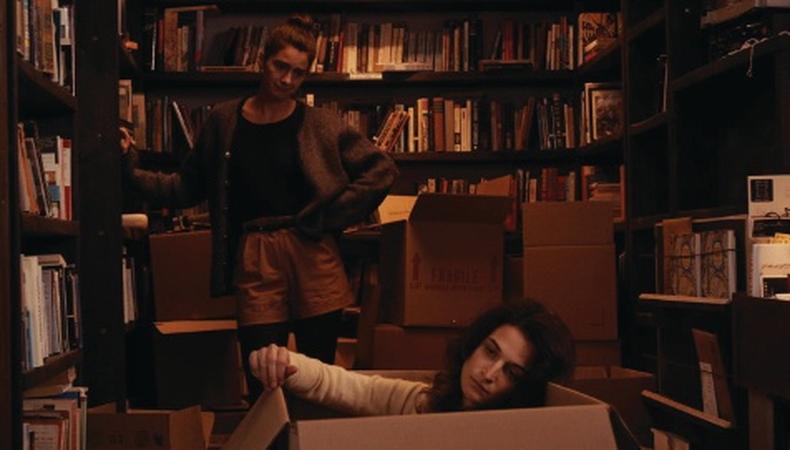 "For some reason I never watched Lifetime, but just discovered it," says Jenny Slate with a squeaky laugh. "I was like, Oh, it's all rom-coms!"
Given the actor's predilection for romantic comedies—her favorite is "Crossing Delancey," and she's a "real sucker for the Meg Ryan–Tom Hanks combo"—starring in the 2014 meet-cute indie "Obvious Child" seems like a dream come true. But Slate, along with the film's writer-director Gillian Robespierre, sought to create a leading lady who wasn't "extra-clean and extra-perfect and had, like, a cute little job making a pastry or whatever." Love-struck characters in rom-coms today, Slate claims, have become increasingly unrecognizable. The reason we love "When Harry Met Sally…" is that we're convinced we could run into those people on the street. "It's a genre that should be firmly planted back in our world," she says.
Slate's performance as Donna Stern in "Obvious Child" is firmly planted enough to bloom in unexpected and compelling directions. A Brooklyn standup artist who shares alarmingly intimate anecdotes with audiences but can't cultivate that intimacy offstage, Donna is forced to take stock of her messy life when she is impregnated by a near-stranger and ends up falling for the guy.
Like her character, Slate has years of experience performing in smoky comedy clubs—"I can't look at myself in the mirror if [my] standup sucks; that's like being a chef and cooking a fake cake or something"—but the similarities mostly stop there. Slate favors improvisation over memorization in her own standup style (a technique Robespierre harnessed to give Donna's routines a loose, natural feel) and would never wield her personal life as impulsively as Donna does at the beginning of the film. "She's not thinking about who she's spraying, what she might be doing to fuck things up," says Slate. "She's going 100 miles an hour, full throttle. She doesn't understand she could go at different speeds."
The opening scene contrasts sharply with Donna's vulnerable onstage revelation later: She's having an abortion the following day, which happens to be Valentine's Day. For Slate, the challenge toward the end of Donna's self-discovery was walking the tightrope between treacly and raw, having her summon latent bravery while continuing to make people laugh. "During her final set she has to trust that she's still funny. But she has to find a way to be truly intimate." Slate pauses to contemplate the difference between standup comedy and confession. "Donna's not laughing at the fact that she's having an abortion tomorrow, but she's laughing at the fact that even though she's making a really big decision, she's still her own imperfect self."
In her early acting days, Slate remembers feeling frustrated with imperfection and breaking into the industry. "My first preference as a human was to be an actress," she explains. "But when you're not acting and you mostly identify with being a performer, it doesn't mean you're not developing yourself. That time when you're waiting for a job can be the most impactful and important time because you develop your preferences as a person. Knowing what you like will make you more confident. And then you'll stand out."
Slate wishes she had known there was little difference between her identity as a person and her identity as an actor; every aspect of life has fed her career, her creativity, and her considerable skill. Much like Donna discovering her capacity for sincerity and strength, "It's a gradual growth process, a slow seeping in, like watching dye go into water," she says. "You are not waiting for your life to start. It's going on right now."
Inspired by this post? Check out our film audition listings!