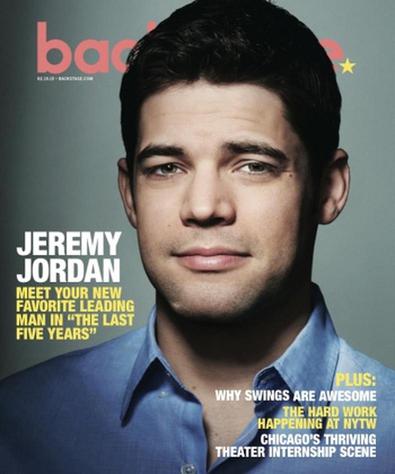 On a bleak Monday morning in New York City, Jeremy Jordan sips on steaming tea and shivers. Freshly groomed from a photo shoot, he is the embodiment of a movie star: dark hair, one endearing dimple, and a Prince Charming jaw. But even with lead turns (and a Tony nomination) in Broadway shows such as "Newsies" and "Bonnie and Clyde," as well as 2012's cinematic hit "Joyful Noise," roles still don't come easily to Jordan.
He lets out a sigh. "This…was a tough one to get."
Jordan is talking about the film adaptation of Jason Robert Brown's beloved Off-Broadway musical "The Last Five Years," about the beginning and the end of a marriage between struggling actor Cathy (Anna Kendrick) and successful novelist Jamie (Jordan).
Told from both perspectives—Cathy's story begins with the breakup and traces the relationship backward, while Jamie's narrative is chronologically straightforward—the role called for someone who could hold his own alongside Kendrick, whose fame and vocal powerhouse status has grown steadily since her days as a Tony-nominated child actor in "High Society."
"A lot of wonderful men were very interested in the part, but couldn't tackle the score," says director Richard LaGravenese. And with the majority of the show told through song, an unassailable vocal range was non-negotiable.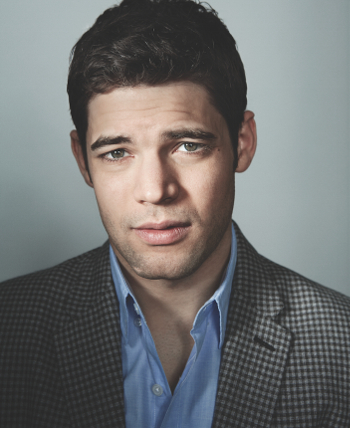 "Because Jamie's part is so challenging, whoever I selected could not be worrying about the voice because it was more important that they acted," LaGravenese adds. "I needed someone whose voice was so solid that they could be free to let themselves go and act the part."
"Eventually they started looking at us lowly Broadway folk," says Jordan, in a singsong manner for emphasis. With an introduction from casting directors Bernard Telsey and Tiffany Little Canfield—but not a lot of "Jamie-like material," as Jordan refers to it, to show LaGravenese and the film's producers—the actor began what would be a long audition process.
"I auditioned three or four times and each time was a completely different song," recalls Jordan. "Each time I performed a number showing a different emotion and a different skill set."
"When Jeremy came in I had him sing 'If I Didn't Believe in You,' because that, acting-wise, is a great challenge. It starts off with him very supportive [of Cathy], and then by the end of this song he reveals this rage and it turns," says the director. "I thought…if Jeremy could tap into that, I knew he could do the rest of the part."
After proving himself, Jordan got the role that the Telsey + Company casting directors knew he deserved.
"Jeremy is a complicated actor," says Canfield. "And when you have a role like [this] that's incredibly vocally difficult, musically difficult—you have to be a real musician. Then the acting has real range because of the nature of the piece, so you need someone with charm, with sex appeal, [but] who's also smart enough to be believable as this major up-and-coming literary voice.
"There was a very high bar set in pretty much every department, and Jeremy met them all."
"The minute Richard met Jeremy, they just clicked," adds Telsey. "All we're responsible for is the introduction, but then the two got into a room together and did their magic the way a director and actor do.
"It's so fun to introduce people to Jeremy because once they meet him, they're convinced," he adds.
After what he calls the "hard, but ultimately rewarding" audition process, Jordan's real work began.
While singing most of the movie's songs completely live (including shooting 14 takes of "If I Didn't Believe in You" in one day) wasn't easy, Jordan's challenges stemmed more from his experience as a stage actor.
As a theatrical performer, he says, a strong advantage is his ability to work linearly. "You get to develop your character over the course of two hours," Jordan explains, whereas film shoots typically do not work that way. "You need to know the story intimately, well enough to be able to jump in at any moment and put all the things that happened before in your brain, like, 'Wait, no, that hasn't happened yet. Wait, how do I feel at this very moment? I don't know. Let me read the whole script up to this point.'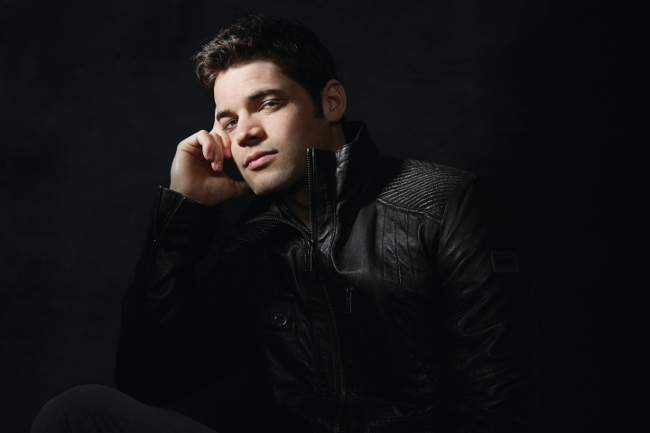 "I would have to do that in the morning," Jordan says, "just sit down for half an hour and read everything that happened just to get my mind in the right place."
Also part of his film education was figuring out how much emotion was right for the camera. "I have to reel it in a lot," he explains, saying he'd go up to LaGravenese and say, "Listen, I'm a stage actor; if I make an expression that's, like, outrageously large, just say, 'Yo! Don't do that with your face!'
"When I watch myself, every once in a while I'll cringe and go, 'Oh...that's really what I look like?' " he adds, laughing.
Jordan also notes the difficulty of dealing with the delayed results of a film. "Onstage you can kind of fix your mistakes the next day, and on film you get multiple takes, but you really only get one shot. You're not in control of what take they use, and sometimes you have to wait six months or a year to see your results," he says.
When you finally see the take, he adds, "You're, like, 'That's not really what I was going for. And then you learn, but it's such a long learning process. You have to go through the sort of personal anguish of watching yourself do something you're not crazy about."
Technicalities aside, "What's the biggest challenge in doing film?" he asks, repeating the question. "Booking it."
Now focusing on his music and his acclaimed concerts—which he puts together and directs himself—Jordan says the change of pace is "so liberating...to not have to be at the behest of the producer, or just waiting for a call saying you got the job.
"It's the shittiest thing about this business. It's just the worst. And the trying to prove to everybody that you're their guy," he says. "I don't have to prove anything to anybody if I just go out there and do my own thing."
Want to read more? Check out our Backstage covers here!