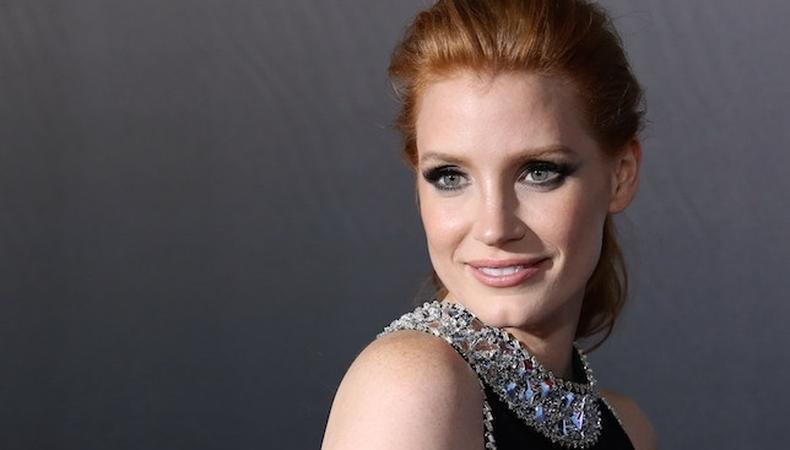 In case you missed it, here's all the industry news that may have flown under your radar this week.
J. M. Barrie just published a new play.

Though he's been dead since 1937, the "Peter Pan" scribe has a new play out. "The Reconstruction of a Crime" was lost in a Texas archive for decades before being unearthed. (
The Guardian
)
R.I.P. Sam Shepard.
The Pulitzer Prize-winning playwright and actor passed away at the age of 73. (
New York Times
)
The "Frozen" musical is basically here.
As evidenced by this behind-the-scenes video of the new Broadway musical, there is no one who isn't excited this is coming to the stage. (Disney)
The fall slate from CBS is the opposite of diverse...
Despite Senior Executive Vice President of Programming Thom Sherman saying, "We want our slate to be inclusive, We want it to be diverse," the network's 2017-2018 season feature's only one show with a non-white lead. Oh, and Jessica Chastain is not having it. (Buzzfeed)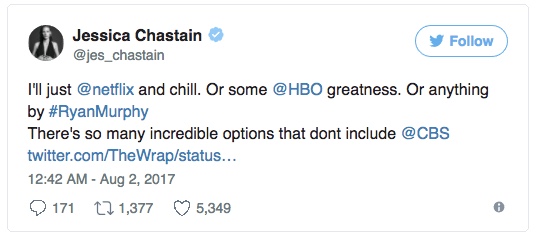 ...while NBC makes a push for gender equality.
At Thursday's Television Critics Association press tour, the network announced the launch of the Female Forward initiative, which will give women directors more opportunities behind the camera.
(The Hollywood Reporter)
And Netflix's "Anne With an E" gets an all-female writers room.
Renewed for a second season, the show's writers will follow in the footsteps of Amazon's "I Love Dick." (Vulture)
Films for everyone!
If you are a cardholder at the L.A. or New York Public Library, you can now stream the entire Criterion Collection for free. See you in a few years! (Gothamist)
Jessica Lange talks the "pervasive" problem of ageism in Hollywood.
"You don't often see women in their 60s playing romantic leads, yet you will see men in their 60s playing romantic leads with costars who are decades younger," she said in an interview with AARP. "I think about how few wonderful actresses of my generation are still doing viable, important film work. You go to television. You go to the stage. You do whatever you can because you want to keep working." (AARP)
Even A-list actors have had terrible, horrible, no-good, very bad auditions.
Just watch. (Vanity Fair)