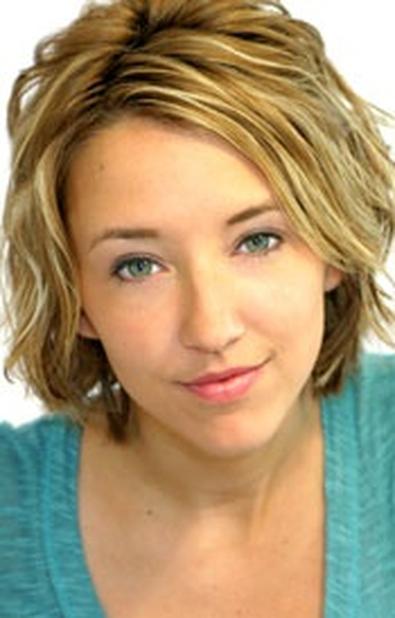 Even before Jessica Gerono's audition for "The Crossing" was over, she had a strong feeling that she got the part. "Well, you know, honestly, I came in and I read, and it was like right away the director told me that I was perfect," says Gerono. "I was kind of very — I thought I had the role right from the beginning."
A member of SAG and Equity who has acted in films, theatre, and television commercials (for companies such as Dannon, McDonald's, and Busch Gardens), Gerono was eager to play the role of Virginia, a free-spirited girl dealing with a troubled past, in the NYU undergraduate short film, to be shot under a SAG Student Film Agreement. She read about the audition in the April 27 issue of Back Stage East.
Although the role offers many acting challenges, one that has caused unique inconvenience is the character's pink hair. "It was just a whole thing on whether we were going to shave my head and give her a pink wig, or just do the pink wig and give her a skull cap, or whether we were going to dye my hair," says Gerono. "After going to tons of wig shops and talking to hairstylists and everything, we decided to dye it. I've dyed my hair a few times, so I'm actually looking forward to it."
Gerono was attracted to the film itself, but she also wanted to work with director Dennis Liu, because of his attention to detail and the high-quality work that results from it. "He is a total perfectionist, which is great," she says. "It's kind of funny, because it makes everybody be that much more involved as well."
Gerono was thrilled at the quality of the technical crew that Liu attracted. "All these people that he got are actually working in the field and dedicating their time to him for free," she says. "[We have] to go all the way to Virginia to shoot for 10 days, so we're losing 10 days of possible paid work, but...it seems worth it to all of us, I guess, because the script's so good, and we know that it's going to look good because he's such a perfectionist."
Liu was impressed with Gerono from the beginning as well. "She just totally nailed the character," he says. "The character was really fun, spirited, and friendly. It's so weird, but I really feel like she's like the actual character in the film in some ways; she's really fun and outgoing and free-spirited."
Gerono believes that her outgoing personality has brought her success. "[You have to] always stay on it and keep in touch with the entertainment business contacts that you have," she advises, "because the people who hustle at it are the ones who are getting all the roles."
— Ben Sher