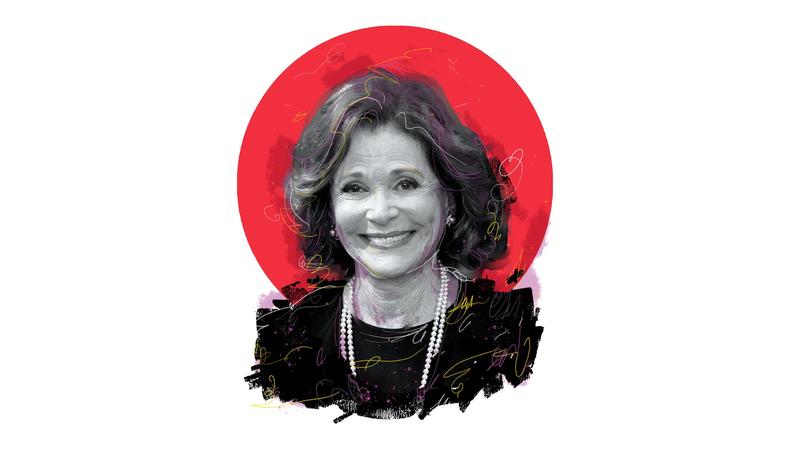 With a career that began with acting lessons at age 10 at the local Young Men's Hebrew Association in New York City and continues through Season 10 of FXX's beloved "Archer" ("Archer: 1999") and Season 5 of Netflix's "Arrested Development," the Emmy-winning Jessica Walter always steals the show with her sharp-tongued matriarchs. Here, she explains why "there's no training like experience, like actually doing a job. That, to me, is the best training ever."
How did you get your first big break? Who was the casting director who cast you?
My first really big break was a movie called "The Group." Sidney Lumet directed it. It was in 1965, and the casting director's name was Jessica Levy. Look how I remembered that! A casting director I really appreciated was the one for "Arrested Development," who helped me here [in New York]. I went on tape. In those days—16, 17 years ago—it was a brand-new thing to go on tape. Her name is Marcia DeBonis. She really helped me on the audition. They're few and far between, casting directors who really help you…. People are auditioning themselves [today] on telephones! In my day, we didn't do that. The first time I ever went on tape was 2002 or the beginning of 2003. In all these years, maybe twice I've been on tape since. (I didn't get either job, by the way.)
How did you first get your SAG or Equity card?
The job that got me my Equity card was at the Bucks County Playhouse. It was a production of the first play Neil Simon ever wrote; it was in 1959, and it was called "One Shoe Off." And then it went to Broadway and it was called "Come Blow Your Horn," and my part was written out. Isn't that sad?
Tell us about your first day on a professional set.
I did [the Paddy Chayefsky play] "Middle of the Night." As an apprentice at Bucks County, I got the role of the little sister. I remember it like it was yesterday, being on a professional stage. It wasn't a set because it was a play. My first movie was called "Lilith" and it was with Jean Seberg and Warren Beatty. Gene Hackman and I, it was our first movie. It was very thrilling. To this day, they're all thrilling.
What still keeps that spark going for you?
I have a passion. Acting is my passion. It's like chocolate: Whenever I have a piece, it makes me really happy. I still love it, I really do. To make a living for something you have a passion for, I feel blessed. Most people don't have that.
What advice would you give your younger self?
Being professional and behaving with dignity is so important. Having a good reputation means a lot to me. I would tell my younger self to keep striving for that. I do strive for that even with my older self. And not to get upset by rejection. You do build up a tougher skin because of the parts you don't get.
What performance should every actor see and why?
Marlon Brando in "On the Waterfront." The performances in that movie are so fantastic, but to see Marlon in that movie, he really did change movie acting. He put a stamp on it that people have now followed for years and years. James Dean in "East of Eden." I would say Kim Stanley in everything she's ever done. Julie Harris—I worked with her, she was so brilliant. Meryl Streep, of course, in anything she's ever done.
This story originally appeared in the June 6 issue of Backstage Magazine. Subscribe here!
Want more stories and advice from the best in the biz? Read more from the Backstage 5 here!