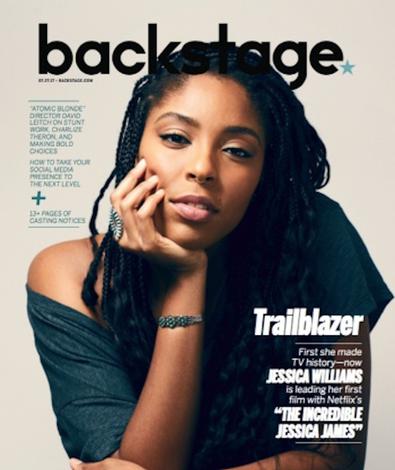 Less than five minutes after sitting down to lunch in Midtown Manhattan in May, Jessica Williams pulls a small bottle of honey out of her coat pocket.
"I carry my own honey," she explains. "And if this makes it into the interview, I want everyone to know I'm aware that this is pretty boo-boo and pretty bougie.... But I'm trying to have a little less granulated sugar and so honey makes me feel like [I am]."
Williams is trying to be more conscious of her body and taking control of the food she puts in it. No more candy. No more sugar. Limited pizza. Lots of vegetables and fish. The 27-year-old is coming into a new stage of proactive awareness that's dictating her nutrition as much as it is the trajectory of her art. Though she makes it clear she has no regrets about her short but impressive career, it's time to start giving herself what she feels she needs—in all aspects of her life.
Pocket honey aside, the choice to leave "The Daily Show" in June 2016 to focus on her own projects was a step in that direction. When she started on the Comedy Central show in 2012, Williams was the youngest correspondent ever hired, and the first black woman to hold the position. And despite Jon Stewart being "the best fucking boss ever" and having a group of supportive women on staff behind the scenes, being a 22-year-old in need of "familiar black female faces" around her proved a challenge.
But it was that challenge that put Williams where she is today: "As I got older, I had to learn to not have people speak for me. It was the first time I recognized, 'Oh, sometimes people are going to condescend to me because I'm a woman or sometimes people aren't going to give me opportunities because of the way I look. If that's the case, then I need to get a little tougher and need to not give a shit.' "
It was a noticeable shift for Williams, who was a self-classified tight-lipped introvert until she found a way to put her "people watching" skills to good use. "It affirms [my acting] because I'm able to draw from what I've seen and what I've felt in different interactions. There's a really positive side of being an introvert—you really pick up on things, a lot more than your extroverted counterparts," she says. "It's really affirming to be able to exist as that and [realize] this is why I do comedy; it's because I've been quiet enough to recognize that people have this weird tic about them."
One year after her "Daily Show" departure, she's making her leading debut in Netflix's "The Incredible Jessica James" on July 28, portraying a young woman who is so self-possessed, so confident in herself, and so sure of who she is that in response to a character admitting he really likes her, she responds, "Of course you do. Everybody does. I'm freaking dope," without a hint of irony or self-deprecation. It's the onscreen version of the assuredness Williams had to learn to get comfortable with in her day-to-day life, as well as in the roles she chooses.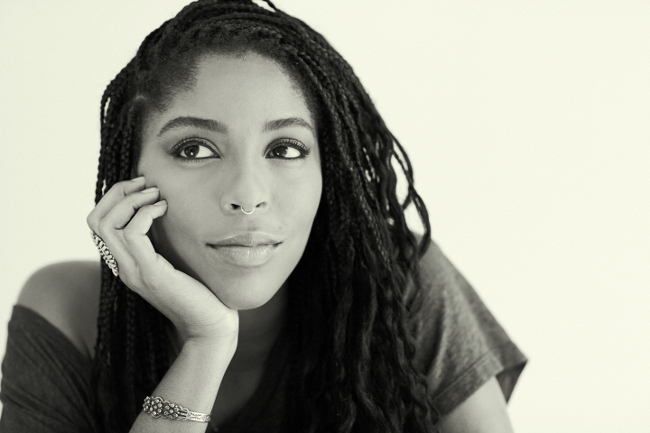 "The stories I want to tell are when we're our own heroes and our own enemies," she says, "and I don't think that's a rude thing to ask for. I don't think that's something I should apologize for."
With "Jessica James," writer-director Jim Strouse has written Williams the starring role she was doggedly seeking after working with her on 2015's "People Places Things." Williams acted as a sounding board and collaborator during his writing process, which ensured Strouse stayed true to the voice and style she made ubiquitous through her work on "The Daily Show," her podcast "2 Dope Queens," and her time at the improv training ground Upright Citizens Brigade. But the connection between character and actor runs deeper.
Growing up, Williams wanted to see more women who looked like her onscreen, doing normal things; in that regard, "The Incredible Jessica James" captures a familiar normalcy within the confines of relationships, heartbreak, and professional ambition. The plot follows a young woman, an aspiring playwright and nonprofit coordinator, trying to get over her ex (Lakeith Stanfield) by dating another recently single person (Chris O'Dowd) while also trying to figure out if her chosen career path is the right one.
Williams is the first to admit the narrative is "conventional." What is a departure from the standard rom-com fare, however, is its star being a woman of color—who never feels the need to acknowledge that she's a woman of color. "I love [that] in this film, they never call it out. She just exists in a space," Williams says. "She exists in Brooklyn and it's fine."
Taking it one step further, her best friend is a small, quirky white girl with bangs (Noël Wells), the exact type of character Williams and her "2 Dope Queens" co-host Phoebe Robinson bemoaned being the constant best friend to in casting calls: "I'm, like, the character who just sits at home and waits for my white best friend to download about her life," Robinson acerbically joked during a May 2016 episode of the podcast when discussing recent roles she'd auditioned for. "I'm just, like, watching 'Moesha,' going, 'That's crazy!' "
With "Jessica James," Williams is done playing the girl who "saunters off into her room to not exist outside of the [main] character." It's a role she's excited about, and one she sees as belonging to a small but powerful subset of the unapologetic-without-being-obnoxious roles available for women. She cites characters like Liz Lemon of "30 Rock" and shows like Amazon's "Fleabag" (both of which were written and developed by the women leading them, Tina Fey and Phoebe Waller-Bridge, respectively) as some of her favorites for not tiptoeing around "being a fucking human being."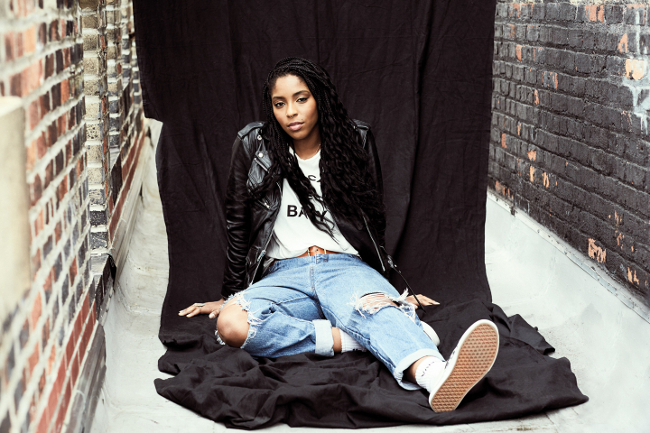 "I feel like, as women, we are bred to be polite. We're supposed to be apologetic," she says, noticeably annoyed. "Once, I was walking on the street, I friggin' tripped on a crack, and my instinct was to go, 'Sorry!' to no one. I was like, 'Wait, who am I apologizing to?' "
Williams is evidently over feeling the need to be constantly polite—and risking falling to the sidelines in the process. Instead, she's using her platform as an actor and creator to tell the stories of the people who rarely have their stories told. Whether it's making sure every episode of "2 Dope Queens" represents and supports women of color, members of the LGBTQ community, or any other voices that are often marginalized, or her ability to push for these same groups to see themselves onscreen, Williams is steadily choosing projects she hopes will make anyone listening or watching feel a little less lonely, a little less like the token best friend, and more like the hero.
"I'm really excited about this new era of filmmaking and what that means for women and women of color and different sexual orientations and different genders," she says. "These are the stories that [have been told] a million times; how can we do it differently? How can we do it from a new perspective? How can we tell it from a new voice?"
Well, you can start by being freaking dope.
---
More Than the Sum of Its Parts
"I make the mistake of tying my worth to my work," says Williams. "So I think when I go in for auditions and I flub, it's because that day I have tied my worth and my value to the success of getting a job, which is not OK." Williams often makes a conscious effort to remind herself that she is not her audition. "I listen to my own podcast ['2 Dope Queens'] and I go, 'Oh, OK, that was a pretty funny thing I said. [My co-star] Phoebe Robinson loves me, my friends love me; I can hear it, I can see that I've made people laugh.' So if that's the case, my worth isn't tied to this audition.... Then I can walk in and just sort of kick ass in here—wipe my hands of it and be done. [I need to] remind myself of awesome things I have done in the past and that those things will continue to happen after this audition."
Looking to get cast? Apply to casting calls on Backstage.
Hair by Belair ; Makeup by Rebecca Restrepo