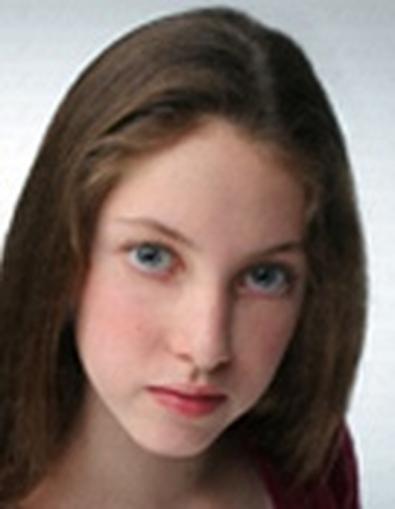 Jillian Mueller speaks with the eloquence of a person twice her age. So perhaps it's not surprising that the 12-year-old actor, despite having performed previously only in community theatre, landed a role in the Broadway production of How the Grinch Stole Christmas (advertised in the union/nonunion musicals section of the Aug. 24 issue of Back Stage East).
Jillian says that even at the first audition, she could feel a certain magic in the air: "After the first audition the first day, I kind of felt different from any other audition of a Broadway show than I've ever felt before. You feel that this could possibly be. It felt right."
Casting directorRachel Hoffman of Telsey + Company, who was instrumental in Jillian's casting, had a strong feeling right away that Jillian had the talent and projected the charm necessary to embody Scallop 2, one of the little Whos who make the curmudgeonly Grinch's heart grow three sizes.
"She was enthusiastic and a great dancer and a great singer -- just funny to be around from her initial audition," Hoffman says. "She just had a great spirit."
Jillian says she had a blast playing the role. Not only did it give her the chance to perform on a Broadway stage, it also allowed her to enter the bizarre world of Dr. Seuss. "I got to go out for one of the crazy scenes, which is called the WhatchamaWho, and I got to use this big long umbrella with cymbals attached to it that I get to bang," she says.
"With my character, there was a scene where they used puppets, and I got to operate some of the puppets." Jillian also went on as an understudy in the role of Annie Who, one of the play's young leads. Again demonstrating the maturity that got her to Broadway, she confesses that her excitement at playing a different role far outweighed any fear.
"I was never nervous; I was more anxious to go on," she says at first, but then admits, "I was always, I guess, a tiny bit nervous, only because I wanted to make sure that I was doing a good job and that I knew what I was doing. But I wouldn't really say that I was nervous; I was more anxious and excited."
How the Grinch Stole Christmas has ended its holiday run, but Jillian is feeling optimistic about the future, especially since being cast in the show led to an Equity contract and a new agent, Barry Kolker of the Carson/Kolker Organization.
She emphasizes that she plans to keep training -- a lot:
"The more you train, the better you get, and you'll beat everybody at the audition if you just keep training. Your dreams can come true if you keep trying."
Have you scored an interesting role recently thanks to a casting notice in Back Stage? If so, email your story and your headshot to casting@backstage.com with the subject line "I Got Cast!"