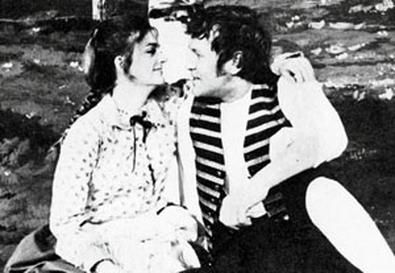 In the spring of 1973, having just finished my freshman year in college, I made my very first trip to NYC with a theater buddy who had just graduated. He was more worldly and traveled and had been to New York several times, and I was flattered that he asked this kid to accompany him. I had done a lot of community (and some college) theater and had worked with some talented folks, but I had never seen a "first-class" production—of anything.
We were able to get tickets to see "A Little Night Music" at the Shubert Theatre—my very first Broadway musical! Needless to say, I was in awe of the entire experience; it was a gorgeous production, beautifully acted and directed. Near the end of the second act, a character named Petra, played by D'Jamin Bartlett, was revealed stage left and belted out Sondheim's "The Miller's Son." I had never heard anyone sing live like that before. She was just fantastic, and she stopped the show cold. It was a performance that stuck with me for many, many years, and it was that performance that really fostered my love of girl belters. Fast-forward many years later, and I have had the honor and privilege of representing some of the best girl belters in our business—and it was D'Jamin Bartlett's performance way back when that originally inspired that love, respect, and admiration.
Jim Wilhelm is the owner of DGRW Inc. and has been representing "girl belters"— and others—since becoming an agent in 1982.