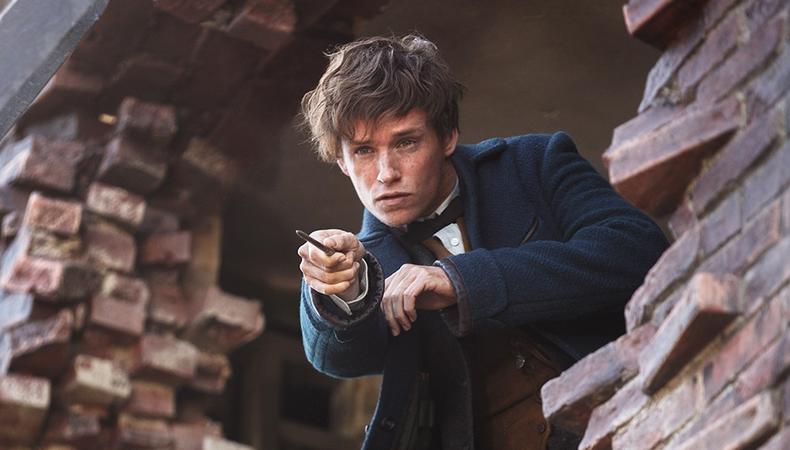 Hello and welcome back to our roundup of news from across the industry. From stage to screens big and small, we've got you covered. It's everything you need to know and all you can't afford to miss.
Screen adaptation of musical begins talent search.
Smash hit musical 'Everybody's Talking About Jamie' is off to the movies. Inspired by the true story of a teenage drag queen in Sheffield, it's gathering a cast of local talent before leaping from the stage to the screen next year. The film adaptation of the now-extended West End musical is being developed with Warp Films. The critically acclaimed show follows 15-year-old Jamie Campbell who wants to wear a dress to his high school prom, deciding to do so with the support of his mum. The story first appeared in a BBC Three documentary entitled 'Jamie: Drag Queen at 16' shown in 2011. Spotted by a canny theatre director, the musical was created by Jonathan Butterell, Dan Gillespie Sells and Tom McRae and began life in at Sheffield Crucible before transferring to the West End in 2017.
The big screen 'Everybody's Talking About Jamie' is to hold open auditions and undergo a talent search in Sheffield for lead and supporting roles, with original creators Sells and McRae writing the screenplay and overseeing production. Sheffield-based Warp Films are looking to cast 30 local performers to star as the Year 11 class, helped by casting director Shaheen Baig. In the announcement, Baig said, "We would love to find a beautifully diverse cast right here in Sheffield. The story is set here and it's the most obvious place to start our search."
Unions crack down on 'exploitative' Edinburgh Fringe.
Following a controversial job advert last week, BECTU and Equity vowed to challenge 'exploitative' and unpaid work at this year's Edinburgh Festival Fringe. The unions pledged to support performers and stage workers after an advert for skilled but unpaid jobs at Zoo Venues caused a stir on social media. The company, which runs six temporary spaces over the festival, asked for technicians to work for six weeks without pay. The roles advertised included accommodation, travel and some food expenses but no wages. Unpaid and volunteer labour is relatively common at the Edinburgh Festival Fringe, with performers often working for free or in profit share models. However, BECTU's Paul McManus told The Stage that the Zoo advert was 'outrageous': 'You get groups of friends coming up to put a show on and we don't have a problem with that. It's when you have venue operators doing this for the run of the fringe to make a profit'.
The Pleasance, which also recruits volunteers that receive accommodation and cash towards expenses at the festival, joined Zoo in defending the working practice. Zoo and Pleasance say they offer 'invaluable opportunities' and the chance to 'train and make good industry contacts'. Meanwhile, BECTU said they will continue to challenge unpaid working practices at the Fringe, encouraging employers to sign up to the Edinburgh Fringe Society's Living Wage Code of Conduct. Equity responded to the Zoo advert by reiterating the 'significant difference' between a groups performing with limited resources and 'a big Fringe producer advertising for unpaid work'. They said it was 'clearly exploitation' and that Equity would support any members in challenging it. The Edinburgh Council is currently proposing that workers at the city's many festivals should be paid a living wage of at least £7.83 an hour, guaranteed rest breaks, and protected from harassment and discrimination in under a new code of conduct.
Royal Welsh tops drama school rankings again.
The Royal Welsh College of Music and Drama topped rankings for the second year in a row, making this the fourth time since 2013 it has been rated best overall by the well-respected Guardian University Guide. The annual review of universities rates 87 British institutions and covers both teaching and student satisfaction as well as employment opportunities. Royal Welsh was awarded 98 out of 100 for their course and teaching satisfaction and, according to the paper's statistics, 86 percent of graduates found paid employment or were in further study after six months. The University of Essex, which includes East 15, came second, followed by Birmingham City University which includes Royal Birmingham Conservatoire and the Royal Central School of Speech and Drama.
Stage Production News
The West End production of 'Hamilton' has extended its run at the Victoria Palace Theatre to 2019. Opening in late 2017, producer Cameron Mackintosh announced that tickets for performances through to the end of March 2019 are on sale, with further extensions likely. The production picked up seven Olivier awards and currently stars Jamael Westman as the founding father. A fresh round of auditions for lead and ensemble roles is expected this autumn.
The Royal Shakespeare Company is creating a temporary venue for the summer holidays, with free performances and activities for families. The timber stage and building next to the RSC's Stratford-upon-Avon home will house short plays for younger audiences inspired by 'Romeo and Juliet', 'Macbeth', and 'The Merry Wives of Windsor'. There will also be opportunities for children to get involved in interactive activities like tearing tickets. Run by the RSC's Education Department, more details and opportunities will be announced later this month.
Screen Production News
J.K. Rowling has revealed she is already hard at work on the third installment of the 'Fantastic Beasts' franchise, six months ahead of the release of the second film in the series. She told fans on an online Q&A that she 'just finished the fourth Galbraith novel,'Lethal White, and I'm now writing the screenplay for Fantastic Beasts 3'. Rumours are that the stories now stretch to five films, with the third to start filming in early 2019 and scheduled for release in 2020. Read more here.
Stolen Picture, the production company founded by Simon Pegg and Nick Frost, has launched a new drama initiative to work with up-and-coming writers on young-adult projects, with two series already in development. Their initial project, 'We Never Sleep', is a detective comedy-thriller that will 'tackle bullying, justice, morality, mental health and post-Brexit small-town life'. Their second project, 'Chemistry', is a 'fast-paced genre hybrid that will pose questions about what it means to be human as the show follows protagonists on the run for their survival'. Horror comedy movie 'Slaughterhouse Rulez' finished filming last year and is due for release this September.