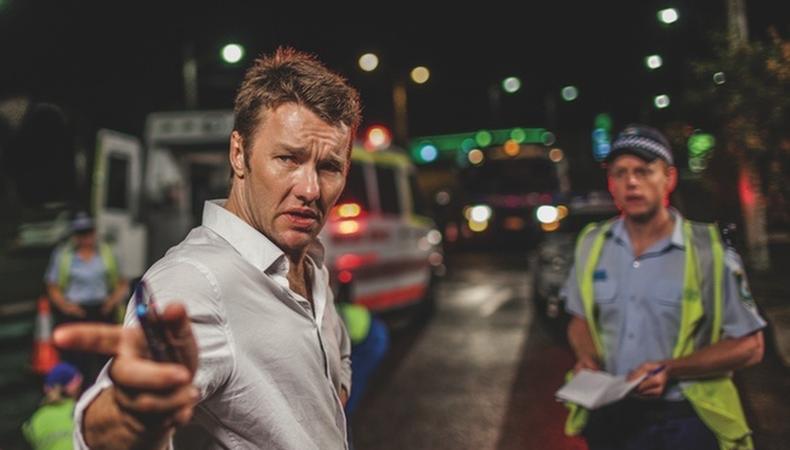 Though Joel Edgerton has more than 40 films to his credit, there has been a seismic shift in his career over the last few years. The Australian native says it's difficult to pinpoint the exact moment when things changed, but he largely credits his performance as Stanley Kowalski opposite Cate Blanchett as Blanche DuBois in the Sydney Theatre Company's 2009 production of "A Streetcar Named Desire." That was followed by prominent turns in "Warrior" and "Animal Kingdom," for both of which Edgerton earned raves. "I really have to say that when those movies came out close to each other, the landscape shifted for me. So if I attribute the shift to anything, it's to directors Gavin O'Connor and David Michôd," Edgerton says. "But it's always shifting. I could sense it shifting a little bit again with 'The Great Gatsby.' "
It was his performance as Tom Buchanan in "Gatsby" that minted Edgerton a full-fledged movie star after films such as "The Thing" and "The Odd Life of Timothy Green" failed to connect with audiences. The charismatic actor has the cheekbones of a leading man but excels at character roles, and the complex Buchanan was the perfect vehicle for Edgerton, who made the privileged philanderer compelling and even sympathetic. And while Edgerton's schedule as an actor has no signs of slowing down (see "Working It"), he is preparing to take on an entirely new role as writer-producer of "Felony," premiering at the Toronto International Film Festival.
Edgerton is no stranger to writing. In 1996, he and a group of friends, including his brother Nash, founded Blue-Tongue Films, which has produced several shorts written by Joel. And he co-wrote with Matthew Dabner the noirish 2008 thriller "The Square," which Nash directed. He has also sold a screenplay to New Regency called "One Night Stand." But he says "Felony" "truly has my fingerprints all over it—forgive the pun." The film stars Edgerton as a police officer who, driving home after celebrating a drug bust, hits a boy on a bicycle. Tom Wilkinson plays Carl, a veteran cop who tries to help him cover up the crime, and Jai Courtney is Jim, the rookie who suspects there is more to the story. "Felony" raises issues of not only guilt and innocence but the very idea of justice as viewed by three men who have dedicated their lives to the law.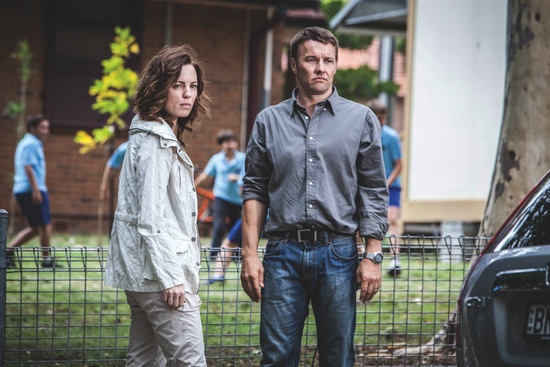 Like many actors who write, Edgerton says he wanted to create work for himself. "I had a brother who was bullying me to write something because we wanted to make our own movies," he says. "So it was out of necessity in the beginning. Over time, I began to see that I could create the roles I wanted to play rather than just waiting around." Though he played a supporting role in "The Square," Edgerton is front and center in "Felony"—though he points out the film is an ensemble piece. "Tom and Jai are significant players; it's really a three-hander."
As a producer on "Felony," Edgerton was involved in many of the casting decisions, which gave him a new perspective as an actor. "I'm really great at making terrible analogies," Edgerton says with a laugh. "But watching the casting process is like being invited backstage to a magic show." Like many actors, Edgerton long believed the best actor usually got the role. "When I went behind the camera, it completely demystified and shifted the compass for me. You realize it has nothing to do with who the best actor is—it's simply about who's more right for the role. It took a lot of pressure and anguish out of it." Edgerton recalls a conversation he had with fellow Aussie Peter Weir, director of "The Truman Show" and "Witness," in which they discussed casting. "He analogized the whole process as the role of the character was a crime, and finding the actor to play the role was finding the perpetrator of the crime," says Edgerton. "I'm paraphrasing because I'd hate to misquote Peter Weir, but he said that most of the time when you're casting, you find the most likely suspect. But every now and then, you find an actor who has blood on their hands. Someone who's just so perfect for the role."
Edgerton believes he has found a cast of such actors for "Felony," particularly Wilkinson, who was the first person he had in mind for the role of Carl. "But you never expect you're going to get what you want," Edgerton says. "There are some actors who consistently do good work in good movies, and when I see Tom's name on a film, I can assume it will have a certain quality. So when he signed on, it was like giving us a stamp of approval." Co-producer Rosemary Blight tells of a text message she received from Edgerton after shooting a confrontational scene between Malcolm and Carl. "Joel's text said, 'Tom Wilkinson has just taken this through the roof,' " says Blight, who then went down to the set in the middle of the night to watch filming. Edgerton laughs when reminded of the text. "One of the great joys of being able to write something you can make, if you get certain actors you want and love, you're kind of buying yourself a front row seat to watch them work," he says. "I bought myself a front row seat to watch Tom Wilkinson, and he's extraordinary."
Edgerton is "getting ready to shoot" Ridley Scott's "Exodus," in which he plays Rhamses opposite Christian Bale as Moses. But he will take a few days off for the premiere of "Felony" at the Toronto film festival—his first time at the fest. And while he has several films lined up as an actor, "Felony" marks another steppingstone toward his goal of directing his first feature, a psychological thriller he's written called "Weirdo." Edgerton will be on the lookout for actors with blood on their hands—though he doubts he'll be one of them. "I think I'd be too scared to direct my first movie and put myself in the center," he says. "But as with many things, you can't say for sure. If I think I could do it without ruining the directing or the performance, I might. But I think I'd like to be able to enjoy directing without worrying what I'm doing in front of the camera."