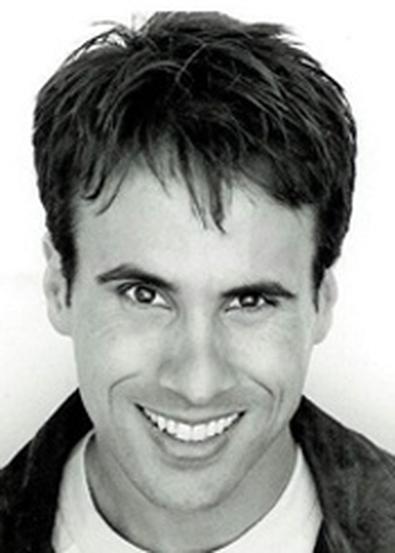 Many actors have heard the same thing from well-meaning family and friends: "Get a real job!" Actor John Altieri had heard it for years, ever since moving from Boston to L.A. in 1991 to attend UCLA's graduate theater program. While living in L.A., Altieri has paid his dues. For years, he worked three to four flexible day jobs and performed in regional theater to make ends meet while waiting for his big break. "It was hard. My folks tried to be supportive but they aren't in the industry. My mom is a teacher and my dad is a construction worker. So, at times, they didn't understand what I was trying to do and they expressed concerns about my future," admits Altieri.
Last year, his family's concerns were quelled by the news that he landed a leading role in the national tour of the hit Broadway musical, Jersey Boys. "My family and friends screamed with joy at the news," he recalls. Altieri plays the songwriter, Bob Crewe, who wrote lyrics for the R&B singing group, The Four Seasons. Now, thankfully, his days of struggling are behind him. He exclaims, "Once I got this role, I was able to pay off debt from my many years in L.A.!"
Altieri recalls his opening night performance. "It was thrilling. My folks and a lot of my friends came out from the East Coast. There was a red carpet ceremony. The press was there and one reporter even asked how to spell my mom's name. She was so excited about that," he says. "After the show people want my autograph. I was like, 'You want my autograph?' And, they said, 'Yeah, you were so funny!'" Unlike his previous acting roles, Jersey Boys "has felt like being in a rock concert because people jump to their feet and dance, especially at the show's end when we sing 'Who Loves You Baby!'"
In December, production started in San Francisco at the historic Curran Theatre. "The theater is huge. It's like having three audiences. You have to sing to the heavens to hit the last row," he says. The show will be in San Francisco until May 15. The cast does eight shows a week, and doubles on Wednesdays and Sundays. In June, the production travels to Los Angeles to perform at the Ahmanson Theatre. The remaining tour cities include San Diego, Costa Mesa, Sacramento, and Seattle where the tour ends on Dec. 25.
"I now have the stability to do what I've been trained to do," he declares. "Now my folks are so proud that I have stuck with it. My mom tells all her friends that I've made it. She says she can't wait to see it again. There's even talk of them renting tour busses and organizing big groups to see it. For years they've told me I should have a real job. Now I do!"