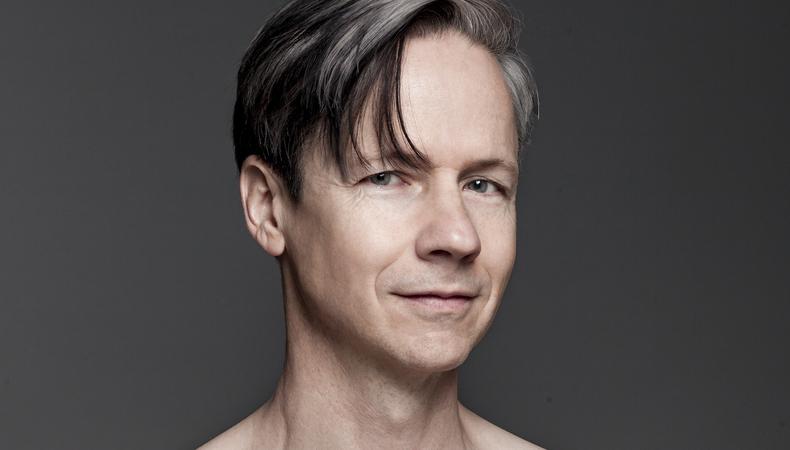 The following Backstage Live was compiled by Backstage readers just like you! Follow us on Twitter and Instagram to stay in loop on upcoming interviews and to submit questions live on camera.
Sitting with Backstage last month, John Cameron Mitchell recalled why after writing, directing, and starring in his landmark cult-favorite film, "Hedwig and the Angry Inch," he took an extended break from acting to focus on filmmaking projects like "Shortbus" and "Rabbit Hole."
"Acting is something I gave up for 15 years after 'Hedwig' because I was bored with it, and now I'm doing it again and it's fun," he said. "Back then, I think I needed to do it to find myself. And now I know myself better, and the acting is now for fun and paying the bills."
Suffice to say, we're thrilled for Mitchell's front-of-camera return on projects like "Shrill" and "The Good Fight." But when it comes to creating "for the love" instead of the wallet, the multihyphenate cites his musical podcast, "Anthem: Homunculus," which is currently airing on the Luminary network and is produced by Topic. The 10-part audio series stars Mitchell as a queer man with a brain tumor living in a Junction City, Kansas, trailer park. There, he is raising money for a life-saving surgery while retelling his life story to the masses. Taking audience questions through our 30-minute sit-down, Mitchell chatted about his creative process and how he cast Glenn Close, Patti LuPone, Cynthia Erivo, and other theater world heavyweights for his latest musical passion project.
READ: How to Start Your Own Podcast
It took Mitchell years to reap the fruits of his creative labors.
"I don't have a normal acting beginning because I did start in Chicago and came to New York with a job and an agent. Back then, somebody saw me in American Theatre magazine playing Huck Finn at the Goodman [Theatre], and an agent reached out because they were looking for an understudy for 'Big River' for Huck Finn. I can't imagine someone doing that now as an agent, seeking someone out for an understudy. But I did come in and got it. And so I was working from the beginning. The writing happened because I was a little bit bored with what I was doing and began a screenplay in the '80s. It never really went anywhere, but I just kept going with the writing. 'Hedwig' was the first thing that I wrote that was produced, and that was in '97."
"Anthem" pulls from his own life.
"Pretty much every character in this is based on someone in my life except for the one played by Cynthia Erivo, who is a kind of preacher, a revivalist singer who preaches the Gospel of the Virgin Mary…. Mary is all over this piece, and the idea of patriarchy and goddess is something that has always interested me. It's super Catholic, but it's post-Catholic. What do you do with all that Catholicism? It informed my art, for sure."
Close signed on to play his mother as a longtime "Hedwig" fan.
"I was thinking it should be someone British who can really do a Scottish accent. My mom is from Glasgow. And I flirted with a couple of British people, but then I ran into Glenn Close at an opening, and she was always such a great supporter of 'Hedwig,' and I would see her every few years, and then I was like, 'Hey, you know, I'm writing this thing,' and then I just sent scenes to her. She didn't really have time to read the whole 300 pages, but she trusted me, and she loved her scenes and was like, 'Let's do it!' We could just work around her schedule. And when she was away, and I needed to fix a line, I would just have her shout into her iPhone and text it to me and we could put it into the mix."
He believes more creators should try narrative podcasts.
"With podcasts, you're reducing your budget. It's a form that really is wide open, the Wild West. In terms of storytelling, there's still a lot that can be done. Some podcasts have gone on to become TV series like 'Homecoming,' but in our case, we kind of pushed podcast into a cinematic place where it's denser, more—you know, 40 actors, 40 pieces of music, five and a half hours. It's a lot. But it's very exciting, and I'm encouraging a lot of my storytelling friends to go there."