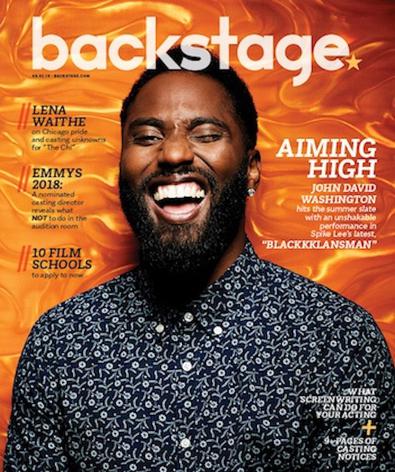 John David Washington has been eyeing the big leagues for years.
First, it was the NFL. At Morehouse College, he received a full athletic scholarship and set records as a running back. Later, he would play for the United Football League and excel as an undrafted free agent for the then–St. Louis Rams. But even after two years of training with the pros, come Sunday game time, he'd still never touched the field. He had the chops, but never managed to move off the practice squad to reach the star-making level of a pro.
To be clear, Washington is not the kind of person who craves undue credit. He's humble, driven, and, above all, enjoys doing the work. So when an Achilles tendon injury during a New York Giants tryout put an end to his football career—after a number of already ego-crushing rejections from the NFL—Washington decided to take his work ethic elsewhere. Surgery was an option, but the time out of commission had him on the brink of depression, and he had already cleared space in his mind for another industry: Hollywood. After this summer, it seems the switch will have paid off; Washington is on the path to being a bona fide star.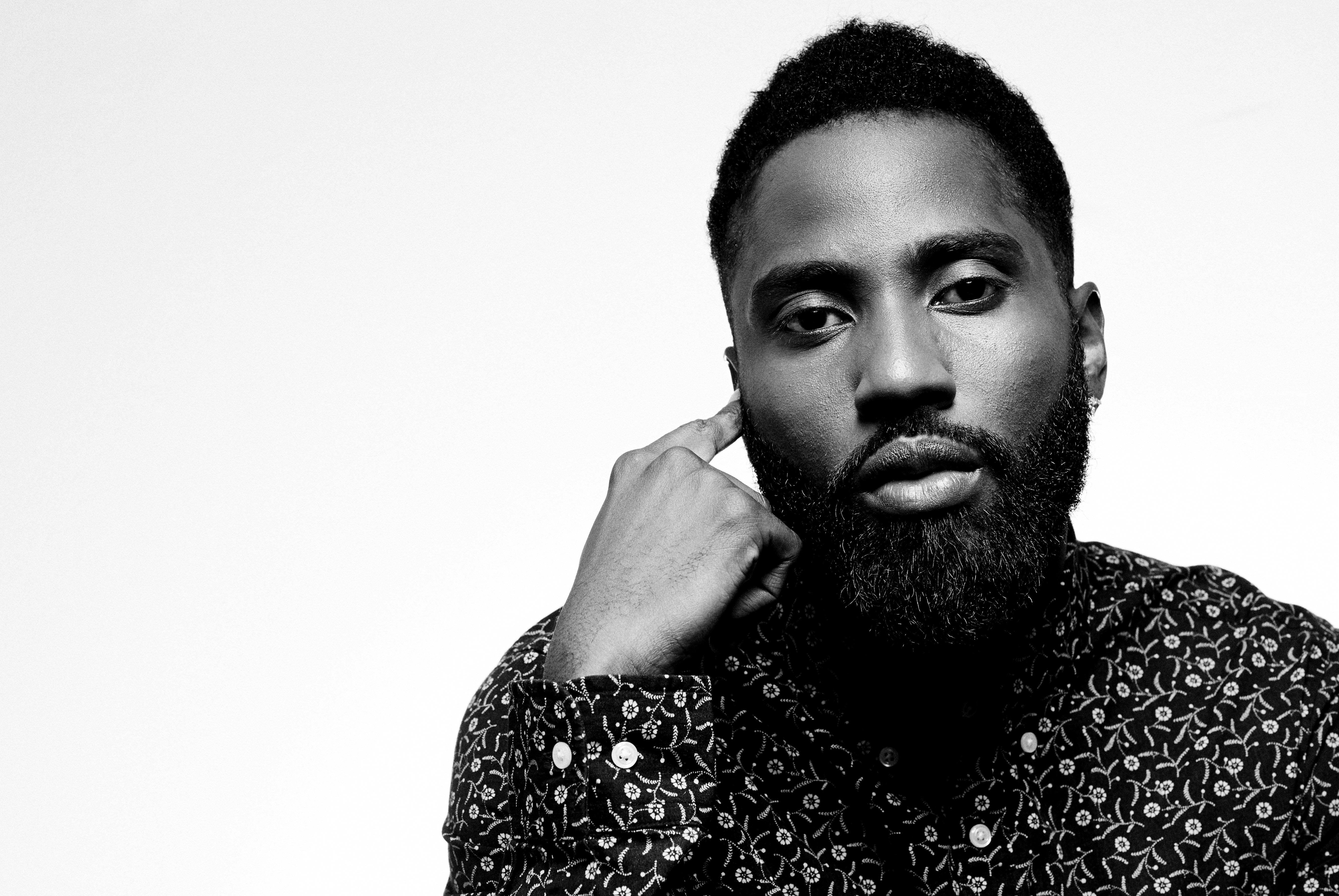 In "BlacKkKlansman" (out Aug. 10), Spike Lee's latest, he shines as Ron Stallworth, a real-life detective in 1970s Colorado Springs who goes undercover to infiltrate the Ku Klux Klan and befriend Grand Wizard David Duke (Topher Grace). Working alongside fellow detective Flip Zimmerman (Adam Driver), Stallworth is a clever and charming everyman who propels the film's entertaining but searing commentary on America's racial history and lack of progress.
As such, it's shaping up to be one of Spike Lee's most celebrated films. (It won the Grand Prix and several standing ovations at the Cannes Film Festival in May.) "I don't think anyone else could have directed this story. In other hands it could become sad and disrespectful," Washington says of his director. "[Seeing its reception at Cannes] felt like the Super Bowl. It was like the Oscars on steroids. I don't know if I can ever come down from that high. Not the love or the validation—the pure joy, the passion, how affected they were by the film."
It's the first time Washington is leading such a thought-provoking project. After watching the film, he was surprised to hear people asking him pointed questions, including "How do we solve racism?" He recalls his response: "What? That film made you want to ask that? I don't know; if I find out, I'll let you know."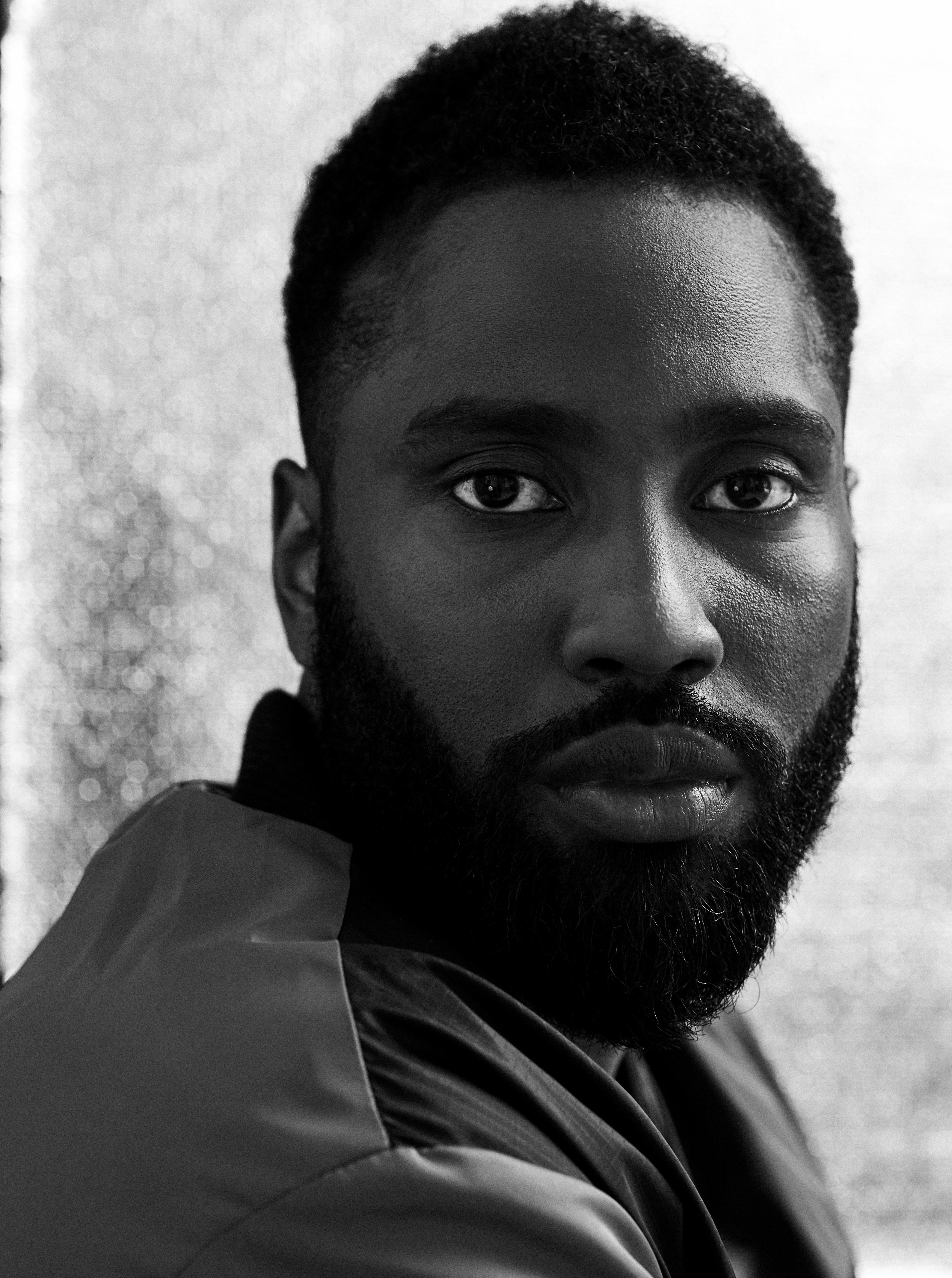 "In the theater watching it, I was a little embarrassed for my country," Washington admits. "Like, God, we have a lot of work to do. But it was such a celebratory environment, something I'll never forget for the rest of my life."
For the actor, standing in—rather than next to—the Hollywood spotlight is a relatively new feeling. Even when he received attention for his notable casting on "Ballers," the HBO series starring Dwayne Johnson about a former NFL star-turned-financial manager, he avoided talking about the full scope of his acting roots with the press for the first three seasons. He is, after all, the son of one of the greatest to ever do it: Denzel Washington.
"I would tell people my dad was all the characters he's played in movies, because once you say he's a lawyer or something, they move on," Washington recalls. "In college, I had an alias: I was Johnny. In football, I was able to escape some things because I had a helmet." But when you really listen, the influence of Denzel on his eldest son is clear. "He has a way of parenting, and it's effective. I thank God for him teaching me how to hunt. Instead of feeding me fish, he taught me how to catch my own. And I'm very confident in how I hunt and how I get things done."
That mentality came in handy in places like audition rooms, where he kept his familial ties under wraps. Nor did he take his career news to his parents (his mother, Pauletta Washington, is a former actor herself). "[My father] didn't even know I got the 'Ballers' job," Washington says. "He didn't even know I got this job, the 'BlacKkKlansman' job. He's not involved like that. I've gotten rejected hundreds of times. I keep who I'm related to to myself."
Hearing Washington talk about rejection, it's clear his football experience has given him a different perspective than most. "You can have three auditions in one week, sometimes in one day," Washington says. "I had three tryouts within two years. If you don't get on a team, you have to wait a long season. [After] what I dealt with in the NFL…in this business, it doesn't hurt as much."
While playing a footballer onscreen was a happy coincidence, honing his craft as an actor on "Ballers" (Season 4 premieres Aug. 12), helped to solidify an important connection between the two industries for the athlete-actor: who you work with is everything. "Football is the ultimate team sport. You're dependent on 10 other people on the field to have success on a particular play to get to the common goal, which is the win. On a set, we need everybody doing their job and pulling their weight."
Lee's reputation as a director who sets his cast up for success and expects them to do their jobs as actors by exploring and owning their choices held up for Washington. During production, he learned to "work honestly, truthfully, and efficiently in egoless environments" with a director who gives actors room to pivot and develop momentum as a result. "The way he communicated with me, I never had that trust, that responsibility of telling the truth through this character. It could be very stressful. But he took all that stress away."
To prepare to play Stallworth, Washington turned to music and documentaries. He stopped listening to rap and R&B and immersed himself in Curtis Mayfield and period playlists recommended by Lenny Kravitz and "Menace II Society" producer-director Allen Hughes. He watched "Super Fly" weekly and fell asleep to "Soul Train" every night to help the era "steep into my spirit." That preparation and his training at HB Studio allowed him to be flexible on set, a skill he says he wishes he'd honed "a bit better early on." Another help? "The 'fro."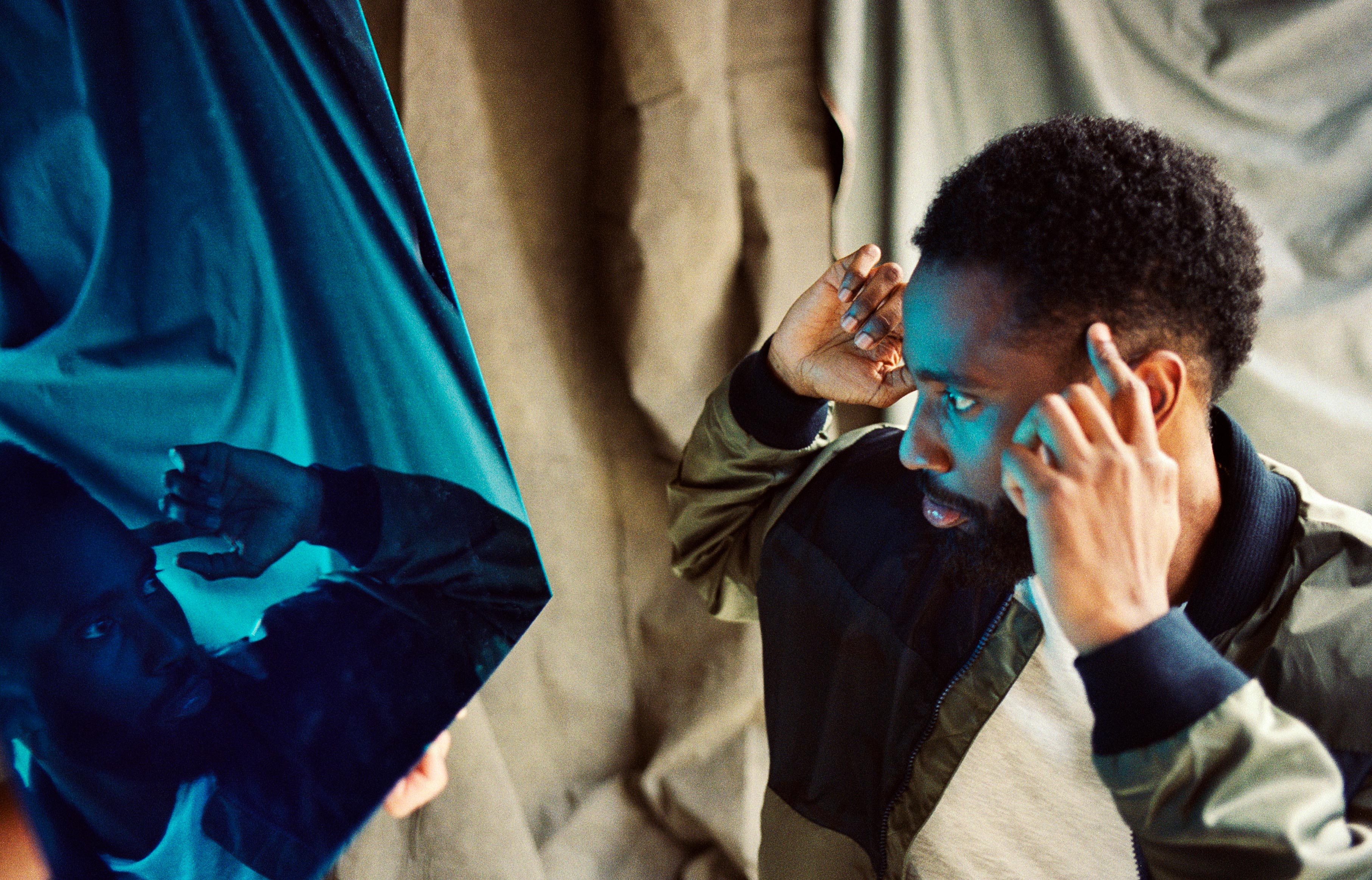 Over a snack of french fries in Manhattan's Garment District in June, the 'fro is gone and Washington is unassuming, wearing a white T-shirt, jeans, and a gold chain that belonged to his uncle Woody, which he almost never takes off. The actor seems the type to keep his circle of family and friends close. Of the advice and guidance he's received from his mentors, from Lee to Hughes to Andy García, he says there's a recurring throughline: "Don't let anybody rush your process. That's what I value the most. To me, that's when the best stuff comes out. That's what I would tell any young actor trying to go out there: Appreciate and respect. You have to adapt and adjust—you can't take your sweet time all the time, but cherish your process. That's the best way that the truth can come out."
With his growing success onscreen, Washington is coming to accept that people will Google him and discover, as he puts it, "who I'm related to." And though he'll always be Denzel's son, "BlacKkKlansman" proves Washington is making a name for himself, combining skills he's picked up off the path he's carved. He doesn't need anyone to call him the greatest of all time, he says. With a grin, he admits he just wants his fans to say, " 'That John David, I like him. That motherfucker can act.'
"That's it. Not all that 'Where does he rank? Is he the GOAT?' I don't need all that. Just, 'He can act, I like him.' "

Check out Backstage's film audition listings!
Photographed by Stephanie Diani on June 19 in NYC Stylist: Sierra Smith Groomer: Cheri Keating