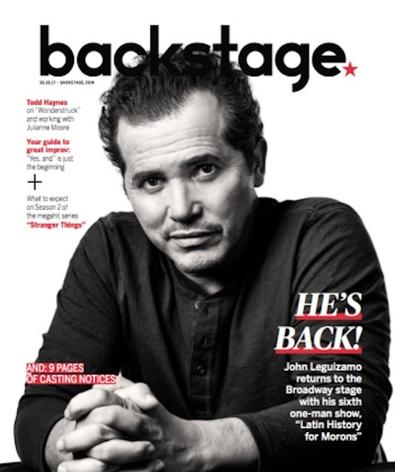 After John Leguizamo staged his third one-man show, "Freak," nearly 20 years ago, he said he'd never do another. The process, while rewarding, had been too arduous, too emotional.
Yes, it was unlike anything Broadway had ever seen—a true Nuyorican story through and through—but he'd also laid bare stories of childhood abuse for groups of strangers to see; his mother was devastated, his father incensed. Physically, it was a year and a half of constant vocal rest offstage and learning to communicate via sign language. He'd begun questioning his ability to come up with anything creative outside of his immediate life experiences. "I didn't want it to be like 'The Jerry Springer Show' and they were, like, watching these weirdos who happened to be my family," he said in an interview with CNN.
"Freak" ultimately won Leguizamo an Emmy when it aired as a special on HBO. The semiautobiographical play that debuted at the Cort Theatre in 1998 had moved Leguizamo from distinguished character actor ("Romeo + Juliet," "Carlito's Way") to a bona fide star with a signature style audiences were hungry for. He was explosive and kinetic and brought a rawness that elicited laudatory comparisons to Richard Pryor. He had blended standup, physical comedy, performance art, projection, and mime to create a new genre of play. His commitment to innovation, the stage, and all his many characters was palpable. But he wanted to get away from one-man shows.
"Everybody moves on with their lives. I never thought I'd [do so many], I never did," he says of his most beloved performance medium. "I love them, but I didn't realize [they were] going to be my life."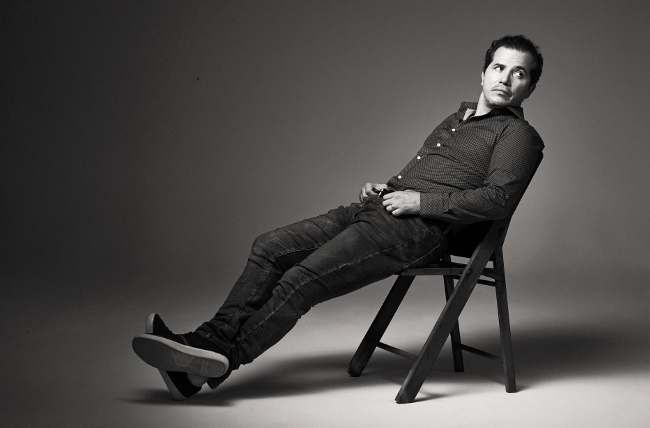 After three decades, Leguizamo, who has essentially relived his life—from hip-thrusting conception to present day—on the boards, is now giving us his sixth one-man show with "Latin History for Morons." Part history lesson, part exploration of what it means to be a father, he started writing the show after his then-13-year-old son, Lucas, was bullied at his private New York City high school for being Hispanic. Leguizamo was admittedly taken aback—not that discrimination was anything new, but Obama was a two-term president; this was meant to be "postracial America."
"[Students] would do crazy things," he explains. "He was on the basketball team and every time somebody scored, they would yell and scream. And every time he scored they would sit on their hands. He stopped being invited to birthday parties. He was the only one not invited in the whole grade." When his son wanted to highlight a Latino hero for a history project and Leguizamo unknowingly gave him false information that resulted in a failing grade, it prompted him to do more research on his heritage both in and outside of America. The result is Leguizamo's career come full circle. "Latin History" stands as both a continuation of the goals he initially set out with—to give Latinos their own heroes and examples to follow—and the artistic expansion of a man whose particular brand of introspection made him one of the most prolific Latino artists in Hollywood.
Leguizamo was 24 years old when he did his first one-man show, "Mambo Mouth." At the time, the Colombian-born actor says he was going on one audition a month for every five his white friends landed...a day. Casting directors seemed to overlook his training at NYU (a brief stint) and the Lee Strasberg Theatre & Film Institute, and the roles he was going out for perpetuated negative stereotypes of Latinos as murderers and drug dealers. He was asked to consider changing his last name to something more palatable, like Lee, and a "well-meaning" producer told him it was "too bad" he was Latino, "otherwise you'd be so much further along."
The realization that his opportunities were "really just wack," combined with the almost complete absence of Latino stories in the mainstream, prompted Leguizamo to create his own work. "[I saw there was a] glass ceiling, a bulletproof Plexiglas ceiling in 'Holly-wouldn't.' " So he responded in the theater, giving us dozens of focused portraits of Hispanic Americans ("Spic-O-Rama"); wringing laughs from an abusive upbringing in Jackson Heights, Queens ("Freak"); recounting his days as a ribald bachelor before falling in love and starting his own family ("Sexaholix...A Love Story"); and detailing the lead-up to his nervous breakdown ("Ghetto Klown"). His work opened the door for appearances in over 100 films and more than a dozen TV series, including his own short-lived sketch comedy series, "House of Buggin'," and collaborations with everyone from Baz Luhrmann to Spike Lee. But there's an artistic freedom Leguizamo says he's only ever found onstage.
When we sit down for a glass of rosé at Pier 59's sunny café on the West Side of Manhattan, Leguizamo is 30 performances shy of his magic number: "I need 300 performances under my belt for my show to be tight, and I'm about to hit it, so that's exciting," he says. "I feel that the piece is getting so like a diamond. If you put a lot of pressure on it, it's going to be a diamond."
He's been workshopping "Latin History" for almost four years, first filling pages of notebooks and sticky notes with research in scribbles he sometimes couldn't read back to himself before developing the then-two-hour show in comedy clubs around the country. "Those poor people," Leguizamo jokes of the unconventional setting for dense historical facts and some emotional unloading. "I mean, I read it, too. No one's ever done a show in a comedy club that they read and it was two hours.... They were pushing me [and the material] toward being lighter, but then when I got out of there, I got into the theater and it was the opposite."
He took the show to La Jolla Playhouse before moving to the Berkeley Repertory Theatre, and then to the Public Theater in New York City. After more than a year of refinement onstage and at home (his wife, Justine Maurer, helped him edit it down), "Latin History" will make its Broadway debut Nov. 15 at Studio 54.
Audiences will be pushed harder than in previous iterations, says Leguizamo. "I'm going to give them a little more history and more detail so they're going to have to pay attention a little more." That includes stories of Cuban women in Virginia selling their jewelry to feed the American Revolution's patriots and Spanish General Bernardo de Gálvez, who aided with weapons. "We don't even know our own history: that we helped make this country, that we just didn't come off the boat," he says. "We're not just coming across the border now; we discovered this country, we built this country, we fought in every single war this country's ever had.... We never get credit for any of that stuff."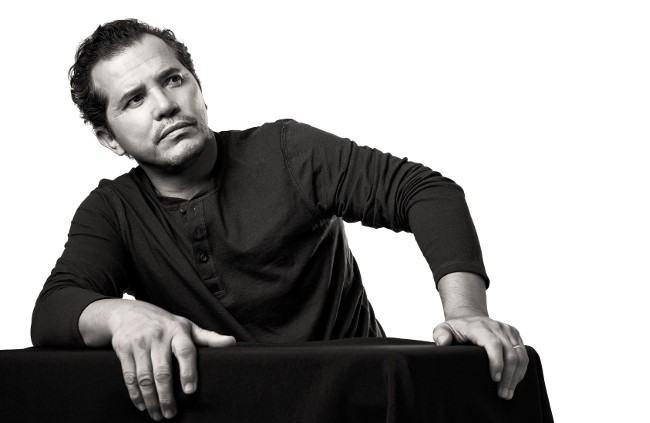 In true Leguizamo fashion, he'll play everyone from his "triple-threat" Latino, gay, and deaf Uncle Sammy to Andrew Jackson. To move among those characters, places, and times, Leguizamo says the Method is most useful (Meisner's best for film and television). "It led me to my one-man shows," he says of the technique. "You were always creating out of your imagination because you're seeing things that aren't there, talking to people who aren't there, locations and environments that aren't there, and you worked on that part of your imagination; that's what helps me not feel alone onstage.... I see them." With a laugh he continues, "It's kind of like being crazy."
Any theater production with Leguizamo at the center is ultimately expected to be a deep dive into the actor's psyche. It's where he says he's able to take charge of the crazy and "play God with his trauma." But "Latin History" marks the first time the trauma isn't solely his (and where he's minded exposing it). His son's experience in school—while within the show it's symbolic of a larger issue facing Latinos—was deeply personal. He didn't know what the reaction would be when Lucas saw the show for the first time toward the end of its run at the Public. Leguizamo describes the nerve-racking experience as tough, both for him to get through, at times getting too emotional in scenes and needing to pull back, and for his son to relive. "I was very scared. I didn't want to hurt him in any way," he says. "Because I prize my kids. It's a really big deal to take their life story, something he had PTSD from, and put it up there."
It feels a stark contrast from his attitude about shows like "Freak," where he admittedly had little care for how his family would react to seeing their own trauma interpreted onstage. His decisions led to a falling-out with both his parents, but the actor's since reconciled with his mother. "She was there almost every night for 'Latin History,' " he says. "I was going, 'Mom, you can't mouth the words for me.' And also, she knows the answers [to the questions in the show], too, now—'3.5!' " he says dipping into a Spanish accent. "You're like, 'OK, all right!' You only know that because you've seen it four, five times already."
With "Latin History," Leguizamo has given us front-row seats to the evolution of an artist, a son, and now a father.
---
To the Young and Restless
John Leguizamo studied with Lee Strasberg for one day before the renowned acting teacher passed on. The comedian jokes it might've been his acting that killed him. "It wasn't so good back then," he says wryly. For young actors looking to get their careers started, study hard and study with the best, advises Leguizamo. "Brando, James Dean, Pacino, De Niro, Benicio Del Toro—all the great actors studied," he says. Strasberg was one of many teachers, including Wynn Handman and Herbert Bergdorf, whom the actor credits with part of his success.
To Latino actors who are only getting called in for stereotypical criminal roles, he says: "You gotta take 'em. But don't stop there, don't just accept that. Learn how to direct, learn how to work the camera, write, do it all. Because as a Latin person, we have to be three or four times better than anybody else to make it half as far. Take Drug Dealer No. 7, Murderer No. 2, Inmate No. 5. Take 'em all, make your living, but do other things. We can change things and take it away from Hollywood. I mean, [look at] 'Tangerine.' "
Looking to get cast? Apply to casting calls on Backstage.