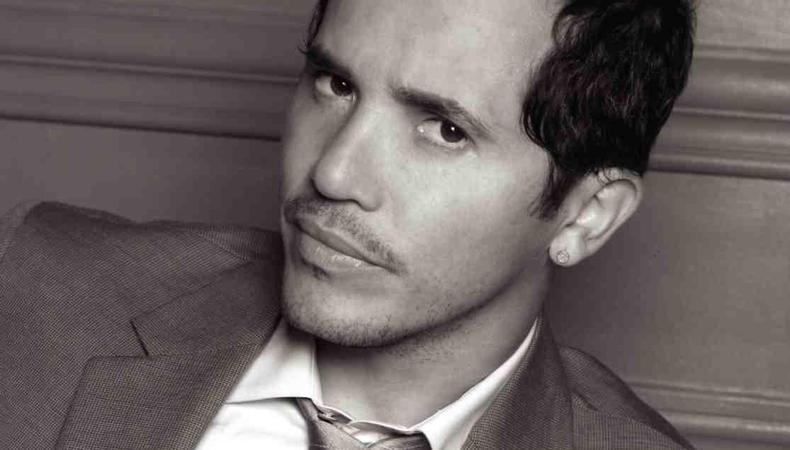 When John Leguizamo auditioned for the role of Pablo Escobar in the upcoming biopic based on the Colombian drug lord, "The Ballad of Pablo Escobar," he went to the audition in disguise, paying a makeup artist to make him unrecognizable to the studio executives. They loved his audition and unknowingly offered him the part. "We had to trick 'em," says Leguizamo, laughing.
The Colombian-born actor and comedian has made a career of bouncing back and forth between his characters and his unfiltered self on stage. "Doing a one-man show is a whole different thing—it's got a lot of consequences and it's not as easy because you're anonymous when you're acting," he says. "It's your face but it's not really your story; you don't have to own up to it."
The king of the one-man-show, Leguizamo made his Broadway debut in 1998 with "Freak," after two previous Off-Broadway productions, "Mambo Mouth," and "Spic-O-Rama." His most recent production, "Ghetto Klown," debuted on Broadway in 2011 and on HBO in late March 2014. The show has been entered for Emmy recognition in the variety category.
Backstage talks with the actor about his inspirations for the show, creating work from his bouts of depression, and the hard parts of throwing his life up on stage.
What was your vision when writing "Ghetto Klown"?
I wanted it to be the journey of an artist. How do you tell that without sounding like you're just patting yourself on the back or you just got gripes? There's a lot of traps to fall into. I think the thing that rescued me was that I can be brutally honest and that's what helped bridge all that. I figured out what was important and what were the big emotional things that I had to reveal that were embarrassing and not my favorite things to reveal, but I knew were important for the honesty of the story.
What was the hardest thing for you to dig up for the stage?
There were a lot of things. Obviously talking about performance anxiety and having a breakdown and depression. Eventually the depression stuff got easier and easier—the other stuff was always a little hard. And then talking about out-of-school stories are kind of rough. You don't want to be that whistleblower. You're afraid of being Jose Canseco, saying shit about other players and then you're banned from the club for life.
How long did it take you to write the show?
It took almost eight years to break the career paradigm and the life paradigm down. It's really difficult so I tested it and tested it, and I knew I was going to figure it out if it took me to the grave—I was going to crack that goddamn paradigm. It's a tricky format to not sound really cheeseball or self-applauding or whiney. You had to hit certain points: you had to hit your highs and then you had to be honest about them, and then hit the lows and you had to be honest about those. You really had to be aware about what makes you tick.
Why did you decide to tell yout story this way?
I thought it was important. There's so few Latin stories out there. I felt like our stories had to be better than everybody else's for them to have validity and for them to have importance. I think you just gotta give more than everybody else being a Latin person—it's just a fact of being us in this country. Mostly I did it to inspire kids. I read a lot of statistics about Latin kids. Like, 45 percent of Latin kids drop out of high school, which is a tragedy and it shouldn't be happening at all. And like, 50 percent of Afro-American boys drop out, which is equally horrifying. And so, I said, "What if I told my story to them? What if something about my story, coming from nothing, all the troubles I had, and I still made it...maybe one of those kids gets inspired, too."
Inspired by this post? Check out our audition listings!