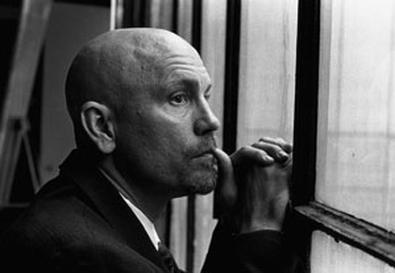 Theatre Communications Group (TCG), home of the U.S. Center of the International Theatre Institute (ITI-US), will commemorate the 50th anniversary of World Theatre Day with a special message to be delivered by actor John Malkovich.
Every year, ITI Worldwide in Paris invites a well-respected theater artist to craft an international message for the occasion. On March 22, Malkovich will deliver his message at the United Nations Educational, Scientific and Cultural Organization (UNESCO) in Paris.
"John Malkovich's international message is a heartfelt call to action for all theater-makers to renew their commitment to the human necessity of their work," Teresa Eyring, executive director of TCG, says. "The growing participation in World Theatre Day 2012 reminds us how that commitment can be strengthened by connecting work on a local level to our increasingly international theatre movement."
Malkovich, an Emmy-winner and double Oscar nominee, is only the fourth U.S. artist to be selected to write the UNESCO address, after Edward Albee and the late Arthur Miller and Ellen Stewart. "In addition to being an exceptional actor, Malkovich has worked extensively around the world on projects that bridge language and culture," Eyring adds.
TCG has also been at work with their membership and national partners for additional World Theatre Day projects. These include "SHINSAI: Theaters for Japan," a nationwide fundraising event involving nearly 70 theaters across 20 states on the first anniversary of the devastating earthquakes; "
LAStageTalks
," a free live event series in Los Angeles taking place at the Kirk Douglas Theatre starting March 23; "
SPLATs
(Spontaneous Public Live Action Theatre)," which the NYC World Theatre Day Coalition will organize in public spaces around New York City on March 24; and "
Cultural Diversity, Community Identity
," a free meeting hosted by the Greater Vancouver Professional Theatre Alliance (GVPTA) March 27.
"The GVPTA sees great value in celebrating World Theatre Day because it offers us an opportunity to recognize the creativity of theatre artists in cultures and communities around the world, and grow local awareness of just how many of these cultures are represented by theater makers who are at home here in Metro Vancouver," says Eleanor Stacey, executive director of The Greater Vancouver Professional Theatre Alliance.
Amanda Feldman, coordinator of the NYC World Theatre Coalition, adds, "In a city where there is so much theater, we at the NYC World Theatre Day Coalition feel it is important to pause for a moment to celebrate the great work that is being created and performed every day and to look outward and recognize that we are part of a world-wide and centuries old tradition."
To see Malkovich's statement in full, visit
www.tcg.org
.