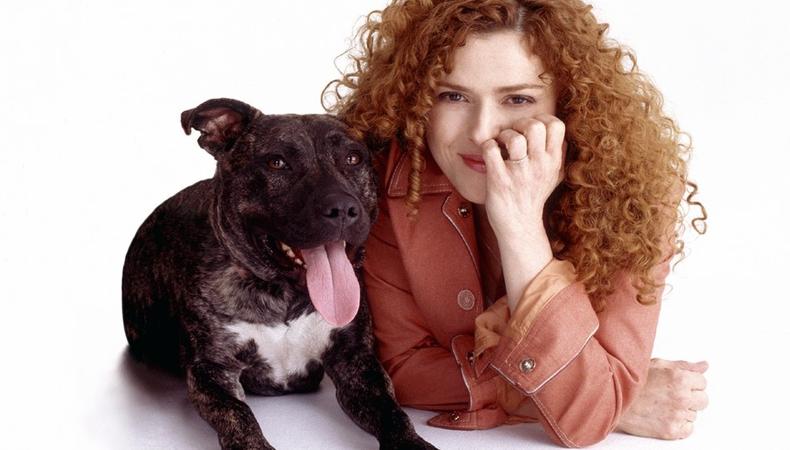 New York is the city that never sleeps, and with so many events and activities each week across all five boroughs, it can be hard to know what's actually worthwhile. Here are the events New York City actors should have on their radars this week.
Spend a day with Bernadette, Broadway, and barking.
If there's a duo that pairs better than Bernadette Peters and a puppy, you'd be hard-pressed to find it. On July 14, Peters will again take to Shubert Alley to host Broadway Barks, the dog and cat adoption event that also raises money for NYC's animal rescue groups. Co-hosting this year with her "Hello, Dolly!" co-star Victor Garber, Peters will welcome a bevy of more than 80 actors from nearly every currently running Broadway show, all touting pooches you can take home. (Free)
Celebrate 40 years of summer lovin'.
In celebration of the 40th (!) anniversary of the movie musical "Grease," the Academy of Motion Picture Arts and Sciences will present a screening of the feature at Metrograph. The July 19 event will be introduced by Patricia Birch, the original choreographer of the lightning-quick movie, starring John Travolta and Olivia Newton John. ($15)
David Bowie Is... going, going, gone.
It's your last chance to catch David Bowie Is—in New York, anyway. The Brooklyn Museum presentation of the exhibit, which has been touring globally over the last five years, will conclude its run on July 15. Created via "unprecedented access" to Bowie's personal archive, patrons will have the chance to explore "the creative process of an artist whose sustained reinventions, innovative collaborations, and bold characterizations revolutionized the way we see music, inspiring people to shape their own identities while challenging social traditions." Advance tickets are currently sold out, however, there will be day-of tickets available on-site through the exhibit's closing. (Museum admission is $20 on weekdays; $25 on weekends)
Step into the Tank.
The Tank, Manhattan's multi-disciplinary arts presenter and producer that strives to remove economic barriers between New Yorkers and access to art, presents a brand new show at its West 36th Street location. "I Love New York: A Found Text American Dream" will examine modern anxiety and the quest for external validation by juxtaposing material from TripAdvisor.com and Ellis Island immigrant interviews all to answer the question, "Am I really that revealing online?" Performances will take place July 14, 17, 21, 30, and 31. ($15)
Mostly Mozart is back and bigger.
Lincoln Center's annual Mostly Mozart Festival is now underway through Aug. 12, but this year, Mozart is bigger, baby. Expanded now to include international productions of music, dance, and theater, as well as to broaden geographically and include presentations in Brooklyn and Central Park, this year's installment will build upon the core artistry of the Mostly Mozart Festival Orchestra. Events will include reinvented takes on classics like "Macbeth," film screenings, panel discussions, symphony concerts of classic and modern works, and more. (Ticket prices vary depending on the event)
Check out Backstage's NYC audition listings!