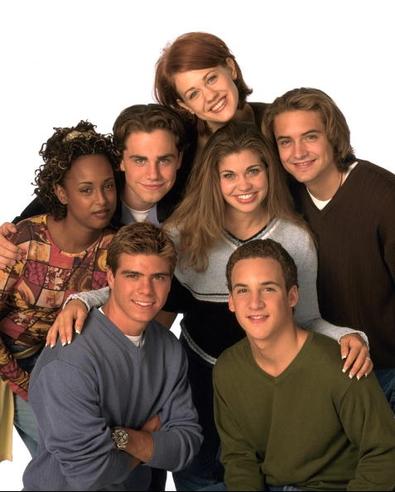 It's official: Corey and Topanga are back, and now's your chance to join them!
"Girl Meets World," the upcoming spin-off of hit '90s sitcom "Boy Meets World," is looking for female actors to play the lead, Riley, and her best friend, Maya. Riley, whose parents are "Boy Meets World"'s Corey (Ben Savage) and Topanga (Danielle Fishel), is an optimistic 13-year-old boldly making her way through the seventh grade (Corey, it turns out, is also her history teacher…has he become Mr. Feeney?!) Maya, also 13, is an only child whose father abandoned her and her mother.
"Girl Meets World" is still in the early phases of development, but Ben Savage tweeted on Monday, "I'm going to be a father! Well, on TV at least. The 'Boy Meets World' sequel is officially happening!"
Danielle Fishel expressed similar enthusiasm regarding the "Boy Meets World" spin-off.
"We felt inspired to bring these characters back to life and to tell you more of their stories," Fishel wrote on her Tumblr.
For now, it's uncertain which other original "Boy Meets World" actors will return for "Girl Meets World." Will Angela Moore come back to play Trina, Topanga's best friend? Will Will Friedle reprise his role as Eric Matthews, Riley's crazy uncle? And will William Daniels return to play Mr. Feeney, and share his worldly wisdom with all of the characters?
"I do not know how many ['Boy Meets World'] cast members will be returning for ['Girl Meets World'], or how often they may appear if and/or when they do appear," Fishel said.