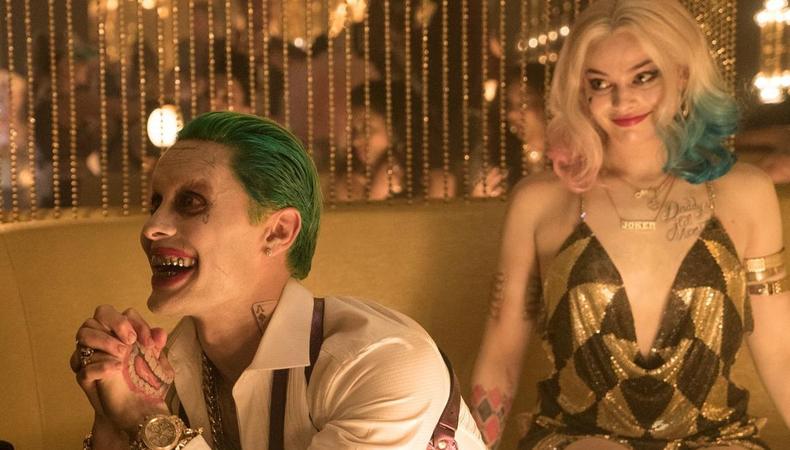 With dozens of castings announced and new projects coming down the pipeline each week across television, film, and theater, it can be near-impossible to keep up. Luckily, Backstage is here to help. Every Friday, we're rounding up the week's industry news you shouldn't miss so you can be sure you're firmly in the know!
The Joker and Harley Quinn will meet cute.
Margot Robbie and Jared Leto are in final negotiations to reprise their "Suicide Squad" roles in a spinoff feature from the creative minds behind "Crazy, Stupid, Love" and NBC's tearjerking drama, "This Is Us." The film is described as a "criminal love story," and comes courtesy of the uber-successful DC cinematic universe and Warner Bros. collaboration.
It's a "Bridesmaids" reunion.
Maya Rudolph has officially signed on for STXFilm's "The Happytime Murders." The film will star and be produced by Melissa McCarthy, as we previously reported, and will be set in Los Angeles at a time when puppets and humans coexist. The script comes via Todd Berger who, along with Dee Robertson, developed the story. Brian Henson—son of legendary puppeteer and Muppets creator, Jim Henson—will direct with additional casting to come.
Laverne Cox and Beyoncé are teaming up.
The match-made-in-heaven duo is currently at work on a mysterious project, Cox revealed in a recent interview. The "Orange is the New Black" actor wouldn't divulge the nature of the collaboration (Television? Film? Music video? The U.S. government?) but did promise more details to come on Sept. 6.
Netflix has secured Ali Wong for another project.
After the success of her stand-up special "Baby Cobra" on the streaming platform, Netflix has signed Wong for a feature film. The romantic comedy will also star Randall Park and feature a script co-penned by the duo (they previously worked together on ABC's "Fresh Off the Boat"). The piece will follow childhood friends who fall in love as adults. Michael Golamco has signed on to direct.
Denzel will cometh.
Denzel Washington will return to Broadway in Eugene O'Neill's "The Iceman Cometh" in spring 2018. The Tony Award and two-time Oscar winner will play the leading role in the revival directed by George. C Wolfe. Scott Rudin will produce and further casting will be announced at a later date. Washington was last seen on Broadway in the 2014 production of August Wilson's "A Raisin in the Sun."
Another project is to come from "Quantico" creator.
Josh Safran, the muscle behind the hit ABC drama, has lined up a new television project: CBS has purchased his legal drama focusing on a high-power Texas attorney who joins the team defending her estranged husband. Safran wrote the script and will also produce, along with Aaron Kaplan's Kapital Entertainment. Prior to "Quantico," Safran took over as showrunner mid-series on both "Smash" and "Gossip Girl."
Will Ferrell is pulling double duty.
The celebrated comedian has signed on for his next project: he will both produce and star in "The 100-Year-Old Man," a feature film adaptation of Jonas Jonasson's best-selling novel, "The 100 Year-Old Man Who Climbed Out the Window and Disappeared." The dark comedy comes courtesy of CBS Films and will be co-produced by Ferrell's partners Adam McKay and Jessica Elbaum. Jason George ("Narcos") will pen the script.
David Oyelowo signs on for "Chaos Walking."
The "Selma" actor joins previously announced stars Daisy Ridley and Tom Holland for the Lionsgate feature "Chaos Walking." The sci-fi flick, based on the book by Patrick Ness, is currently slated for a March 2019 release and is shooting in Montreal, Canada. The rumor mill is whirring that Tony winner Cynthia Erivo ("The Color Purple") may join Oyelowo, but that is unconfirmed for the time being.
We're getting more Pfeffermans.
The family at the center of Amazon's "Transparent" will live to kvetch another day. Jill Soloway's dramatic comedy has been renewed for a fifth season on the streaming platform, before the fourth drops in full on Sept. 22.
Don't just read the news, get in on it! Check out Backstage's casting calls!