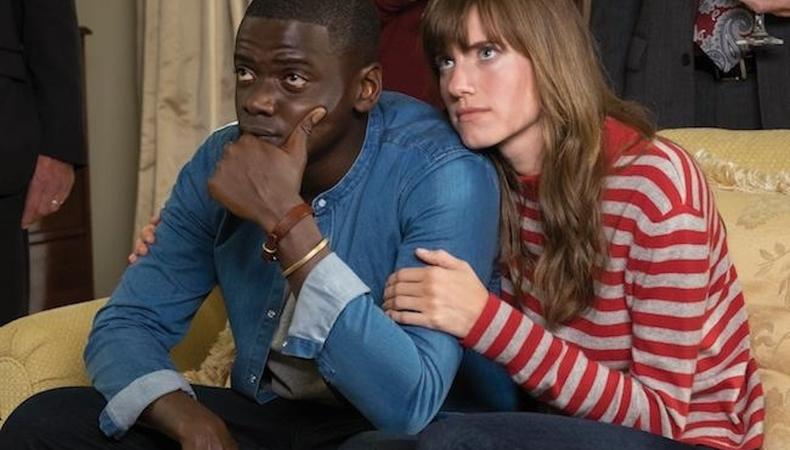 Seth Meyers sat down with Jordan Peele on Nov. 14 at the 92nd Street Y in New York City to discuss his smash hit, the racially charged horror-thriller "Get Out." Released back in February, the film has garnered attention from the industry as an awards contender, including leading the 2017 Gotham Awards in nominations with four.
The story follows a mixed-race couple as Chris, the black lead, is meeting his white girlfriend Rose's parents for the first time during a weekend in their bucolic home. Over the course of his visit, he finds Rose's parents are sitting on a twisted, racist scheme, and he's caught in the middle.
As a first-time director, Peele did a lot of things right, but he noted that the film would be nothing had he not found the perfect performers to bring his script to life. Alongside CD Terri Taylor, he sought out actors who embraced the tone and didn't shy away from the subject matter. "It could have gone very wrong, especially with a premise that featured white villains," Peele said.
It was important for Peele that the actors who played Rose and her family made no apologies for the evil in their characters. "It doesn't work when the performer knows how evil the character is. You can see a lack of connection, like the actor wants to show you they aren't really racist." He found that in Allison Williams, Bradley Whitford, and Catherine Keener, who play Chris' girlfriend and her father and mother, respectively.
Overall, "Get Out" was a difficult film to shop. It was a completely new concept for low-budget genre films, and its script, written by Peele, carried a tonal underpinning nearly impossible to articulate. "I needed to find actors who trusted the script, who had made great choices their whole career, and who took what I was trying to do seriously," he said.
READ: 'Get Out' DP Says Actors Shouldn't Feel Tied to Storyboards
When it came to protagonist Chris, Peele needed someone who could deftly move through a wide range of emotions. He knew Daniel Kaluuya was up to the task after watching an episode of "Black Mirror" in which Kaluuya starred. In that episode, "he does the full range of quiet and internal to primal rage and passion. He had every emotion I would need," Peele said. "Aside from being a great actor, he has a quality that's undeniable when he's up onscreen. The audience is comfortable with him as a surrogate; people can see themselves in him. It was the perfect storm."
Although Peele knew the idea was a risk, the film and its expert cast resonated with audiences in a big way. It grossed $250 million worldwide (from a $4.5 million budget) and led to a first-look deal with Universal Pictures, which has claimed his next social thriller. "Get Out" is shaking things up going into awards season, a fitting outcome for a film that did the same in the horror genre.
Check out Backstage's film audition listings!