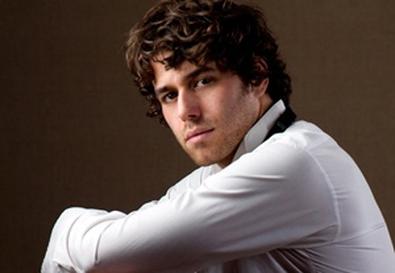 Over the past decade it's taken more and more for a musical to really make an impact on me. I like to leave the theater changed, moved, or having learned something about myself or the human condition—especially if I'm paying $150. I enjoy watching wonderful actors and great choreography, but I've started to have a strong aversion to shows with songs that don't forward the plot. A show that does not fall into that category is "In the Heights," the best show I've seen since "Ragtime."
I had just finished my first year as a company member at the Stratford Shakespeare Festival; between seasons I stopped in NYC to see this show I'd been hearing so much about. It was closing on Broadway, and my friend Chris Jackson was rejoining the cast along with the creator and star, Lin-Manuel Miranda. I expected to be entertained as I had been by every recent show I'd seen on Broadway. However, I had a very rare experience—I was inspired.
Inspiration! Please give me inspiration every time I see a Broadway show. It happened when I saw my first Broadway show ("The Who's Tommy"), "Ragtime," and "Les Miz" on tour in Philadelphia at the Forrest Theatre. That feeling has been evading me too often recently. But, sitting in the Richard Rodgers Theater that day in 2011, I was blown away.
I knew nothing about Miranda or the masterpiece he had created. I'd been out of the country during most of the time it was being developed. I love knowing how a great show comes to be, and the story of "In the Heights" is as good as it gets. Miranda wrote the first version during his sophomore year in college. From 1999 to 2008, the show was revised and presented in different forms at the National Music Theater Conference and Off-Broadway at 37 Arts Theater. What I saw, with music and lyrics by Miranda and book by Quiara Alegría Hudes, was a piece of art perfected over nine years, and all the hard worked showed. It was so effective and affective.
The opening number did what it was supposed to do. It drew me to the edge of my seat and didn't let me go. It said, "Here is the world we're in, and here are the people you are going to love." That first sequence was the definition of compelling, and every song afterwards had a reason. Each element had direction and an objective. There was no song or dance combination simply there "for show." Each clever lyric told you where you were; each lighting cue told you, "This is the story we're telling" and each set piece said, "Let us transport you." The dancing was infectious.
When I first moved to NYC, I lived right next to the A train stop at 181st Street, which is featured in the set. Living west of Broadway, I was privy to the wealth and breadth of Latin culture only when walking daily to the neighborhood Big Gym. I felt so alien to the vitality, musicality, and richness of that community. I so wanted to know what it was all about, and I love that "In the Heights" gave me a slice of that life. I know the life of Usnavi—Miranda's character—is fictional, but unique as it is, I feel that in our melting pot society, we can all relate to it. That's what makes this work so important and wonderful. I feel blessed to currently be working with the lighting and costume designers from that show (Howell Binkley and Paul Tazewell) in the Stratford production of "Jesus Christ Superstar," now in previews at the Neil Simon Theatre.
Josh Young has spent two seasons at the Stratford Shakespeare Festival. He originated the role of Judas in the Stratford production of "Jesus Christ Superstar," which later played the La Jolla Playhouse and is in previews on Broadway. Other Stratford credits include "The Grapes of Wrath" and "Evita." He has toured nationally in "Les Misérables" and internationally in "West Side Story." His new album, "Still Dreaming of Paradise," is available at iTunes.