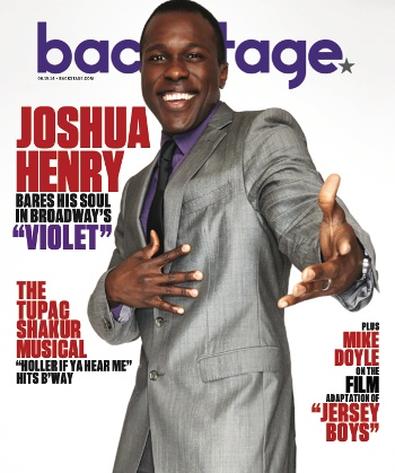 You might think Broadway couldn't intimidate Joshua Henry anymore. After all, in the last four years, he's become one of the Rialto's most versatile leading men, serving everything from punk rock swagger in "American Idiot" to operatic fervor in "Porgy and Bess." He even got a Tony nomination as the star of "The Scottsboro Boys," John Kander and Fred Ebb's ferocious exploration of a notoriously racist criminal case in the Jim Crow South.
But despite all that, he was still daunted by "Violet," which is currently on Broadway in a revival from Roundabout Theatre Company. Henry plays Flick, a soldier who meets our titular heroine on a cross-country bus ride in 1964. Violet (Sutton Foster) is traveling from her Appalachian home to see a televangelist in Tulsa, Okla., and she's convinced the godly man will heal the massive scar that disfigures her face. At first she and Flick strike up a bantering friendship, but as the bus rolls on, deeper feelings complicate the journey.
Only there is no bus. Not in this production. This iteration of the show, which has music by "Fun Home" composer Jeanine Tesori, began last summer as a partially staged concert in the Encores! Off-Center program. For the Broadway transfer, director Leigh Silverman has kept that pared-down aesthetic. The band sits onstage behind the cast. The set doesn't change or move or spin. And the bus is suggested by just a few chairs.
"Violet," therefore, blew through an often garish Broadway season like an invigorating breeze. Widely praised for its simplicity and sincerity, it netted Tony nominations for best revival of a musical, Silverman's direction, and Foster's leading performance.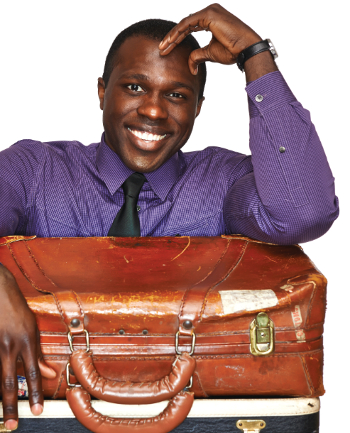 Henry was also nominated for best featured actor in a musical, and critics have lauded his openhearted performance, particularly during gospel number "Let It Sing," in which Flick explains his life philosophy.
But it's that openheartedness that has made the show so challenging. "There are times when it does feel naked, and that was very unsettling at first in rehearsal," Henry says, sitting in the lobby of the Ace Hotel in Midtown Manhattan. "Because sometimes you're used to depending on other elements for the storytelling."
Consider Henry's turn in 2010's "American Idiot," the musical based on the Green Day album. Back then, he played the star of an army recruitment commercial who belted a wild anthem at a potential new soldier. "I really got to be larger than life, because the music is like an explosion," he recalls. "I got to dance around in my underwear and flip off the wall, and I was surrounded by seven girls in sequined dresses. In a musical like that, you are helped along by the flashing, brilliant lights; by the incredible costumes; by the sound of the amplifiers.
"But in 'Violet,' it's coming from a completely internal place, as opposed to things coming to you. I feel like I've had to work harder in 'Violet' to track how we're all feeling because there's no help. Sometimes there's just two chairs and a suitcase and whatever we're feeling."
As a director, Silverman faced that hurdle, too. "If we don't feel like we are seeing with X-ray vision into these people's souls and hearts and desires, then the show seriously will not work," she says. "Because of that, there were parts in the show that I think were difficult for Joshua, at first, in terms of making himself vulnerable. And I think there were places that he hadn't been asked to go before."
Obviously, he got there. Silverman credits both Henry's careful approach to rehearsal— "He thinks about things on a very deep level"—and his fundamental sincerity. "We have to root for Flick, and for me, Joshua is that guy," she says. "He is a man who is about all the right things, as far as I'm concerned."
Plus Henry's had a decade to let Flick settle into his bones. In 2003, when he was a sophomore at the University of Miami, he played the character in a college production that just happened to be directed by Michael McElroy, who originated Flick in the musical's 1997 Off-Broadway premiere at Playwrights Horizons. At the time, of course, Henry didn't think he was doing early research for his upcoming Broadway show. "I thought, That's a great experience, and it's over forever," he says. "It's surreal to get a second chance at a role."
Now that Henry's not a teenager anymore, Flick makes much more sense to him. "When I first did the role, I just thought he was this happy-go-lucky guy who sings this great song and is like, 'I'm gonna encourage and inspire everybody! Yeah!' But now, I seem him more as this character who has the demons of being an African-American in the South in the 1960s. He's had his fair share of people looking at him and belittling him, and in terms of his relationship with Violet, he needs someone. Someone who also has a scar. He has this need to be seen and be loved."
Henry returns to "Let It Sing" and its message of embracing your individuality. The song clearly lights something inside him. He leans forward. His eyes catch fire. His voice has enough conviction to make you think he can heal Violet's scar himself. "Flick's experienced all this pain, but what's gotten him through is this creed, this 'Let It Sing' creed," he says. "That's what he loves to share."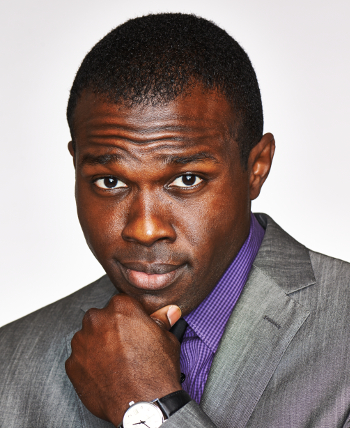 And for Henry, the creed goes beyond the character. He has tried to model his professional life on a similar philosophy, a similar conviction that one's particular talents deserve to be embraced, even if they're at odds with people's expectations.
That's partially why he's continued to pursue his lifelong love of music—particularly composing and arranging—even as his acting career has surged. He's performed several solo concerts, and in a few weeks he'll debut a star-packed music video that features his own medley of two recent Oscar-nominated hits. (He won't give more details for now.)
"I loved music before I stumbled onto acting," Henry says. "Even when I was studying musical theater in college, after I would have theory at 8 in the morning and be on crew for productions until 11 at night, from 12 a.m. to 3 a.m. I was hanging out with jazz musicians. I was just sitting there watching how they communicate with each other. And that's my favorite time in rehearsal—looking at the musicians figure out how they're going to tell a story in the best way musically."
It may strike some people as odd that a star performer is this invested in what the band is doing, but Henry's OK with that. In fact, he says his musical passion has helped his acting career.
"A lot of times we come to a creative team or an agent on our knees saying, 'Please take me,' but we each have a unique voice," he says. "And that goes back to 'Let It Sing.' One of the lines in that song that sums up what I really believe is, 'There's precious little, really, folks like us control. But you can make your music from the simplest thing.' So we all have this music inside us. Or whatever. This gift. And you've got to carry yourself like that. You've got to treat yourself like you've got something special to offer."
---
You're Not Gonna Hear Him Roar
Joshua Henry's Broadway résumé might include everything from legit singing to Green Day hits, but when he auditioned for "Jesus Christ Superstar" early in his career, he learned he's not right for every role.
"They said, 'We want you to growl more, like the song is one big roar,' " he recalls. "And there's nothing like the creative team asking you to do something when you know you can't do it, when you know it's not your forte. But here I was, 21 years old and just in New York, so I growled the song. I felt my voice leaving, and they wanted to hear it two more times. And I did it. I did it until I had no more voice. And I didn't get the gig."
But he did learn a lesson. "I should have said, 'I can try that once for you,' " he says. "That's saying, 'I'm still open. I'm open to playing, but that's not exactly what I do.' And since then I've learned that you can do that as a performer in an audition setting. You will be respected for it, and when you do something like that you're helping the creative team."
Inspired by this post? Check out our Broadway audition listings!