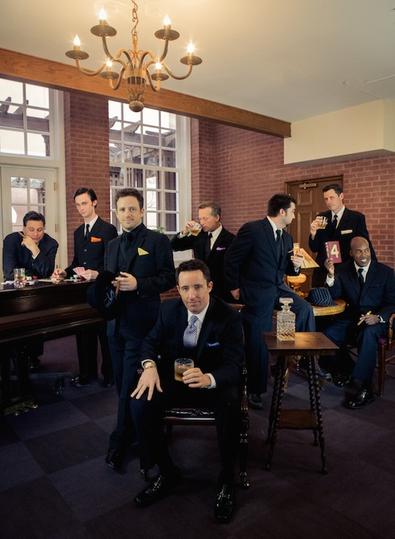 I was nervous. How couldn't I be? I was 16 years old and I was trying to muster the courage to tell my father that I wanted to go into show business to be a comedian. This was something that was completely anathema to anyone in my family. To say we were not a show business family is the equivalent to saying that Hilter had boundary issues.
I grew up fairly poor and living in Iowa, which geographically and philosophically could not be further from Hollywood. Going into show business simply wasn't an option for people of my ilk, however, as a teenage dreamer this never occurred to me. Since as long as I could remember I wanted to stand on stage and attempt to make people laugh. Where this came from is beyond me, but the seed was planted at a very young age after I first got to watch Johnny Carson host his nightly party each weeknight on "The Tonight Show." I, like many kids my age, wanted to be Johnny Carson.
So I sat sitting in my parent's 1967 gold Oldsmobile station wagon, the one car they owned, that our family affectionately referred to as "The Jesus Mobile." My mother had gone through a period of devout Christianity that became more and more enthusiastic with each drink she consumed. The more she drank, the more she felt compelled to put bumper stickers on our one car that touted her love for Jesus. After about 25 bumper stickers our family quit counting and just started calling our car "The Jesus Mobile."
On that day in 1986 the car rumbled along, and as my courage became more and more suspect, I looked for some strength from the namesake of my parent's car. Silently, I may have said a prayer to God's right hand man in the hopes that this conversation would go over well with my father.
"Jesus, if you're up there could you help me out here and make the old man open to the idea of me going into comedy?"
I don't know a whole lot about Jesus, but I am fairly certain he might have better things to do than pave the way for me to tell dick jokes in dingy comedy clubs for the next 10 years, but I proffered the request nonetheless.
"Dad, I think when I graduate from high school I am going to skip college and start doing stand up comedy."
My father looked at me as if he were staring at the most difficult algebra problem he had ever seen. The kind of math problem that is so abstract that no matter how hard he tried would he ever be able to solve the problem. The confusion on his face was so robust that I mistook it for approval.
My father was born during the Great Depression, and the silent grunt had always been his preferred form of communication. His Pavlovian responses to questions seldom did much to illuminate the person making the inquiry, and I think he liked it that way. If silence is the way to Zen, my father was the Dalai Llama before being the Dalai Llama was cool.
As more and more time passed I convinced myself that he was actually open to this idea. And then my father responded the way he always did when something confused him.
"What the hell are you talking about? You can't go into show business. You don't even know anyone in show business."
Even at that time I had no idea that that was even a prerequisite. Certainly people had gone into show business without knowing anyone already in the business. This argument seemed specious to me at best.
"Dad, I am pretty sure you don't have to know anyone in show business in order to attempt to get into show business."
To my dad's credit, he gave me this point. Then he did something that surprises me to this day. He allowed me to have my dream even if it seemed far-fetched to him. He did it in the only way a guy who was born during the Great Depression could: He offered me his approval with a caveat.
"Just remember: You don't have to be a starving artist. It's OK to make money. And make sure you have something to fall back on."
I understood that this was the most I could ever expect from my father. Dreams were a luxury to him given the environment he was raised in, but I came to understand that I stood on his shoulders to get to where I am today, and my son will stand on mine to become much bigger than I am. This is the evolution of parenting. Each generation paves the way for a better tomorrow for their children.
That conversation with my father took place nearly 30 years ago. In that time I co-founded one of the most successful live improv comedy shows in the country, Four Day Weekend. It was founded on a dream and the belief that anything is possible as long as the first step can be taken to achieve that dream.
I started the show with my longtime friends and business partners, David Wilk and Frank Ford. What began as a limited 6-week run has turned into the longest running comedy show in the Southwest at 17 years and counting. We have earned the key to the city of Fort Worth, were named "Best Small Business of the Year" in Fort Worth, delivered a keynote address to Congress and President Obama, wrote the book "The Art of ImproviZEN," and sold a 30-minute sitcom to Fox called "The Bermuda Star."
We never intended to start a business. Our goal was to pursue our dream of making a living at comedy, and the business slowly grew out of that goal. We are now fortunate enough to have a corporate communications division of the show, a 5-level training center, a film and television division, and our live show is the longest running show in the history of Fort Worth.
Without my knowing it or planning it, I developed a backup plan and my father's prescient words ring true in my ears: "You don't have to be a starving artist." My father in his infinite wisdom couldn't have been more right. The goal in show business is to create art, but art does not happen without an audience. Someone must view the art in order for it to be manifested, and being paid for your art is every artist's ultimate goal. Even the most cynical of performers among us must admit this is true.
One year, for our 10th anniversary at the show, I had become successful enough that I could fly my parents down to see Four Day Weekend. I had put them up in a very nice hotel the weekend they came down, and I was able to give back some of the things that they had given to me.
It was several years after my initial conversation with my father before I heard the words I had longed to hear my entire life. As the weekend concluded and I took my parents back to the airport to send them back to Iowa, my father looked me in the eye and he said, "I'm proud of you, David."
And for the first time in my life I had the opportunity to say back to him, "I am proud of you too, Dad." Without him I would not be here. Without him I would have never had something to fall back on, and for that I will always love him.
Photo from L to R: Frank Ford, Grayson Howe, Ray Sharp, David Ahearn, David Wilk, Anthony Bowling, Joshua Roberts, Oliver Tull