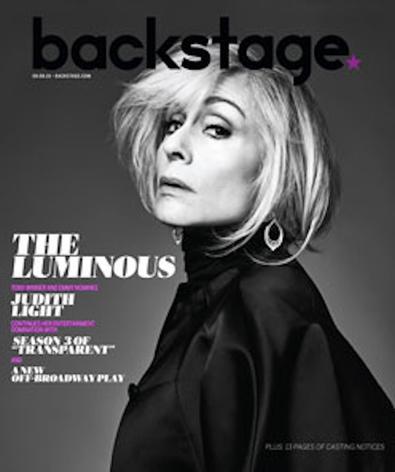 Judith Light parses her career into a series of crossroads. Just under 20 years ago, she came upon the most impactful of all—what she now calls "the transformational moment"—that would have a hand in guiding her to a late-career renaissance.
"I had been doing a lot of different television shows in the '90s and things weren't working out," Light recalls of her post–"Who's the Boss?" days. "Herb Hamsher, my manager, said, 'You really need to turn your career around if you're going to do anything else. Here's an audition for a play that I think is a really good, interesting part for you.' I read it, and it's a play about an aging sitcom star. And I said, 'I think it's a terrible part for me!' I was just terrified."
She turned down the role. But later, on a Sikh retreat for women, Light reflected on the "lived-in, substantive" woman she aspired to be. As an actor, she knew she was destined for more than the TV movies that distinguished her career at the time. Further considering her HIV/AIDS and LGBTQ advocacy work and the "powerful, courageous, inspiring" community she regularly spoke on behalf of, her fear of the theatrical challenge before her was put into perspective. She heralded others' bravery; it was time to ignite her own.
Light dialed Hamsher to amend her mistake—but the role was already taken.
"It is the moment that I made a decision that I had to walk the walk, not just talk the talk," Light remembers. "I said to Herb, 'The next thing that comes up and I can audition for it, I will go up for it.' And it was 'Wit.' "
The role of Vivian Bearing, a literature professor dying of ovarian cancer in Margaret Edson's Pulitzer Prize–winning drama, did not just reinvigorate Light's New York theater career. It redefined it, trumpeting the unveiling of a formidable stage actor who was now making brave choices and walking the walk.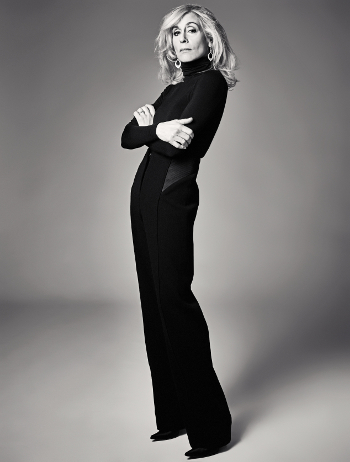 The years since her 1999 MCC Theater debut have garnered numerous recognitions, including two Tony wins and a third nomination for "Other Desert Cities," "The Assembled Parties," and "Lombardi," respectively. She has continued working on screens big and small as well, receiving her first Primetime Emmy nomination in 2007 for a guest arc on "Ugly Betty." At age 67, she repeats that honor this year with her supporting nod for Amazon's "Transparent," a series and role that have generated some of the greatest praise of her career.
"I really don't have the words for it; if some hand were orchestrating this, it has been orchestrating it," Light says.
It all comes back to "Wit" at MCC Theater. Artistic directors Bernie Telsey, Robert LuPone, and Will Cantler, she says, "were the people who gave me the place to come back to. I have tremendous gratitude and appreciation to them and for them."
How fitting, then, that after another MCC outing in 2005 (Laura Wade's "Colder Than Here" with Sarah Paulson), Light was elected in 2013 to the MCC Board of Directors. Now, in what's destined to be one of the great Off-Broadway performances of 2016, the actor returns to the Lucille Lortel Theatre for MCC playwright-in-residence Neil LaBute's "All the Ways to Say I Love You" Sept. 6–Oct. 9.
The one-person play—Light's first—opens MCC's 30th anniversary season and marks LaBute's 10th production with the company. Directed by Tony nominee Leigh Silverman ("Violet"), it features English teacher Mrs. Johnson (Light), a happily married woman who has devoted her life to fostering and molding young minds—to, as she says, "offer up an answer." But all is not as it seems. Using the stage as a makeshift confessional, Mrs. Johnson speaks about her husband, her profession, her life—eventually making her way to Tommy, a favored student from her past, and their experiences together. Slowly, Mrs. Johnson reveals a truth that has haunted her and which bears repercussions beyond her control.
Light says the character's journey, in fact, echoes the traditional "coming out" narrative of LGBTQ people. "Everyone has something to come out about." We as people, she insists, manufacture little lies, compromises, and micromanipulations to get by. And then we fall into denial about it all. "All the Ways to Say I Love You" is Mrs. Johnson coming out of denial and laying her truth on the table.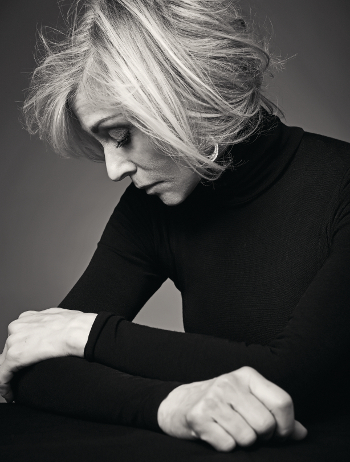 "We are only as sick as our secrets. We are only diminished by the things that we do not share with other people," Light says. "We hold them inside. And it's like trying to hold a beach ball under the water: Somewhere it comes out. This character in this play at this point in time knows that there is no escape from this any longer, and it absolutely must be done—no matter what. Whether she is forgiven or not, it is clear that she can no longer hold this beach ball."
Silverman describes Mrs. Johnson as an unreliable narrator of her own life. "I think we are all unreliable narrators—even those of us who are striving at every moment to be conscious and to be aware," says the director. "I think that's really worth exploring. It's something that Neil explicates beautifully in this play and something that in Judith's amazing and capable hands is a very relatable moment of crisis for all of us."
Not only is LaBute's script challenging in content, but the sheer task of memorizing a 25-page, single-spaced script is, Light confesses, "daunting" and "really difficult." At the height of rehearsals in mid-August, she still has three pages to memorize.
"I do my very best not to get escalated about it," Light says. "I'm very nervous that I won't remember or get myself back on track, so the kind of depth of work that has to be done about each line, each image, takes a really long time. But that is the kind of thing that helps me learn it.... And also, I have to listen to Leigh and everyone else when they tell me I'm doing well. I'm so busy looking at what I'm not doing well that I'm not looking at what I am. It's important to stay present."
Mrs. Johnson is a role that any actor would be lucky to play, but Light first and foremost credits her collaborators—Silverman, LaBute, the rest of MCC—and regular creative team—Hamsher in particular—with not only helping mold the character but with convincing her to take on such a role in the first place. One of the keys to success, Light says, is surrounding yourself with a support system that will mirror back what you need, not necessarily what you want.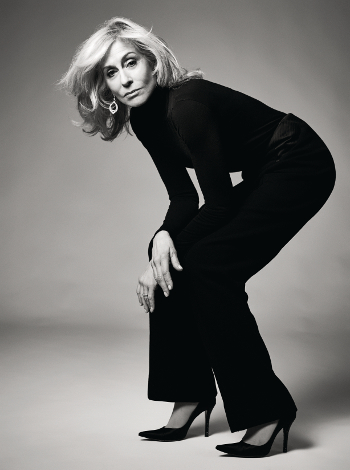 "You don't need people in this business who are just going to tell you how wonderful you are all the time," Light says. "You don't learn, you don't grow from that.... [I have] this support in place, and I don't take that for granted for one minute. Get yourself good support. Get people who don't just pat you on the tuchus and blow in your ear. Get people who tell you the truth about things."
"Tell you the truth" as in, "You really need to turn your career around"? With Light, consider the words heeded.
---
The Transformative 'Transparent'
"What a character I get to play; she is just amazing," Light says of Shelly Pfefferman, the "Transparent" role that this year earned her her second Primetime Emmy nomination. "We have the most amazing writers, and we have the most incredible team, and we come onto this set with these amazing actors, and it unfolds."
Despite being the singular story of a family coming to terms with their father's transition to a woman, the Jill Soloway series has become much more than that.
"People are so compelled and find it so compelling because it is about family dynamics. It becomes universal. When you look at it, the story is about someone who says, 'I need to be courageous, I need to tell my story, I need to come out—this is who I actually am. Will you still love me if I…?' Everybody knows that story in their family."
Ready for your Off-Broadway debut? Check out Backstage's theater audition listings!
Styling by Jack Yeaton. Turtleneck by Wolford, pants by Ralph Rucci.