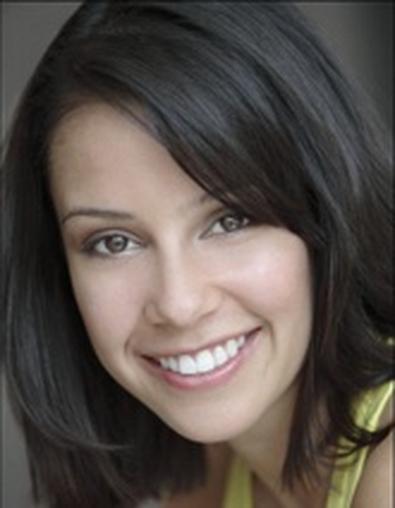 When the acting bug bites, it's hard to escape the consequences, no matter how much you try. Julia Santucci loved acting in grammar school but gave it up completely until after she graduated from college. Even so, her desire to perform persisted, she says: "In fifth grade I was like, 'I love it! I love the whole thing!' So I knew I wanted to do it from then."
Santucci, who is in her 20s, found one of her first projects in the Commercials/Industrials section of the July 27 issue of Back Stage East: a training video for Tiffany & Co. She played a teenage girl trying on jewelry with her friend. "When I went [to the audition], I wasn't sure, because I knew that I was going for a teenage girl and there were several [actual] teenage girls," she says. "I thought that they'd pick the actual teenagers, but I guess they liked my look."
Santucci's look, combined with her confidence and prior experience, convinced producer Tom Glynn that she was right for the role. "She seemed to have enough experience that I felt comfortable putting her in the Tiffany setting," he says. "She has professionalism and self-confidence, and she fit the part."
Since the industrial, Santucci has found additional exciting acting experiences through Back Stage. She was in a commercial for Cellfish Media -- a company that designs cell-phone features for Verizon and other carriers -- which is expected to run late at night on MTV, BET, and Comedy Central. She also recently worked as a featured extra on The Sopranos and 30 Rock, during which she got to perform with such celebrities as Pee-wee Herman, Isabella Rossellini, and Jane Krakowski.
"The directors liked me, so they put me next to Pee-wee Herman," Santucci says. "[On the show] I was pantomiming to Pee-wee Herman and I introduced him to my fiancé, and they went on with the scene.... I talked to Jane Krakowski and Pee-wee Herman a lot. Pee-wee is hysterical."
Santucci emphasizes that when acting is your calling, you have to go with it and continuously hone your craft -- despite the countless difficulties you'll face. "You definitely have to have confidence and you have to want it, because there's so much rejection," she says. "Every day, whether it's reading a book or taking acting classes or talking about it, I'm always doing it.... I graduated from college and there was nothing else I could see myself doing, so I've been doing everything that I can to put my foot in the door, and it's going pretty well."