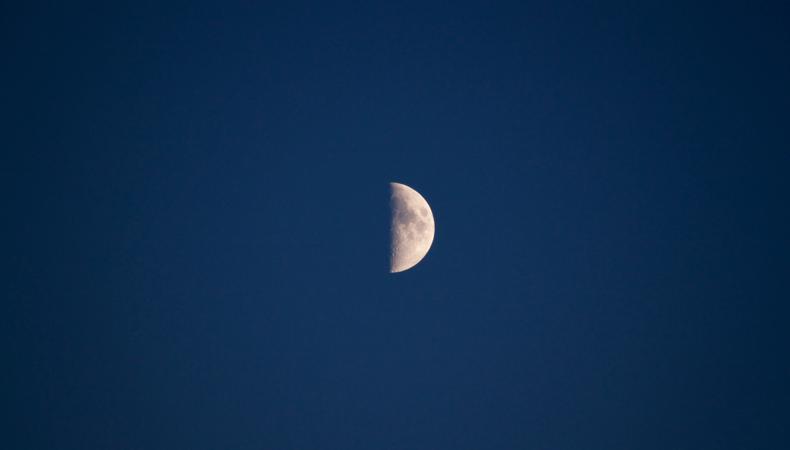 Just when you thought you had life handled, July dishes up a hot pile of eclipses and retrogrades. The good news is that you're already in Mars, Pluto, and Saturn retrograde and only have Chiron and Mercury to gird yourself against. The best advice for retrogrades isn't resistance but attunement and patience. The Cosmos may make it clear—especially with Mars Rx and Mercury Rx—that the Universe isn't really concerned with our plans, to-do lists, or egocentric needs for gold stars or linear paths.
We may do best to focus on what is working, which may be wherever Jupiter (going direct on July 10) lights up your chart. We've got two eclipses, which translate as more monumental, path-altering New and Full Moons, which fall on July 12 and 27, respectively.
The Full Moon of July 27 looks especially robust and unpredictable; an equal opportunity wake-up call to say hello to a whole new way of living. It seems everything is trying to cue us into our blind spots or missteps so we can live more consciously and enjoy a richer life. So invite every struggle with open arms and ask what it is trying to show you. And who knows, it could be amazing!
For the full skinny, be sure to read your Sun and Rising sign.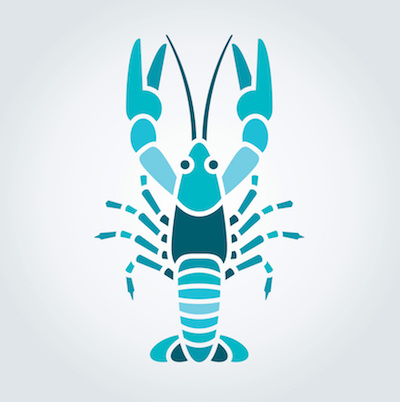 With the Sun returning to your part of the Zodiac cruising in your sign until July 22, you have that the "chosen one" glow about you. This is a great time to reset and make sure you've set your sights high enough for the coming 12 months. July is definitely a turning point, although it can take some energy to stay centered amidst the retrograde chaos. As you lap up the birthday love—even if you decide to keep social engagements intimate and personal in true Cancer fashion—take a mental note of what people love about you. You may find your dream role is less of a stretch than you thought.
While there are a lot of planets retrograde this month (Pluto, Saturn, Neptune, Chiron, and Mercury), the good news is that Jupiter, the friendliest planet of all, in fellow water sign Scorpio goes direct on July 10 and lights up your 5th House of true love (creativity, fun!), giving some rocket fuel-enthusiasm to this area of your life. This burst of faith also happens just in time to inspire a big yearly intention of the New Moon in your sign on July 12. Dream not just of where you want to be in a year but how you want to feel and translate that feeling into a visual you can look at every day. And so it is!
LEO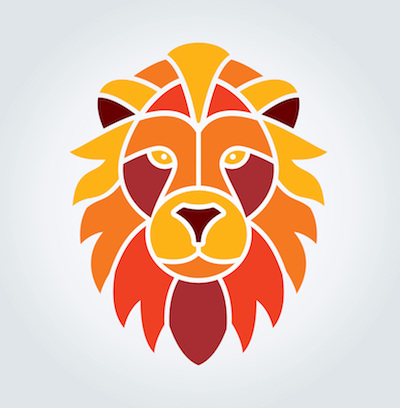 You've been enjoying soft and lovely Venus in your sign since June 13 and have her glamorous glow in your sign until July 9. Don't fret! While Venus moves on (to your 2nd House of money), the Sun is headed your way to celebrate July-born Leo's starting on July 22. Before that, you may feel a little dreamy or out of sorts as a lot of us do the month before our birthdays due to the Sun floating through the imaginative, sometimes enervating 12th House of the Zodiac.
This is actually an intense month for you Leo, with a flurry of endings and beginnings. Not only is busy Mercury traveling through your sign all month filling up your iCal, you're the big winner of the Mercury retrograde which begins July 26. (Though be prepared to exercise extra patience and flexibility up to two weeks before that date. Mars, God of War (sex, passion, energy) is also traveling retrograde through your 7th House of committed partnership, giving us astrologers clues that there's some relationship business to clear up through passionate confrontation of one kind or another. You're re-setting your love life and the almighty Cosmos may feel like it's poking and prodding you to get clear on what you really want. A Full Moon Eclipse in that 7th House on July 26 will be the icing on top of what looks to be a truly colorful month.
VIRGO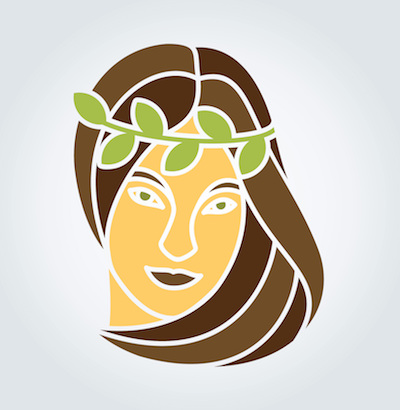 Venus is headed your way, due to arrive July 9, so a summer of love—or at least the sweet and lovable feelings that a Venus transit offers—will sweeten the pot until August 6. While there is a lot of introspection and review this month with five planets in retrograde, Jupiter turns direct on July 10 and lights up your 3rd House of communication and commerce. Follow the leads that feel promising and do it before the smoke-and-mirrors Mercury retrograde that begins July 26.
Virgos have definitely been learning to go with the flow and that life is what happens while you make other plans. Uranus, planet of change and the unexpected, is making a refreshing and supportive trine to your Sun (which will last the next seven years). You don't need to do anything special to accept the reboot this planet offers except be willing to listen. The more you can empty out the old, the lighter you'll be when Uranus calls on you to leap into the new. In the meantime, use all these retrogrades for a healthy dive into imaginative possibilities and keep putting one foot in front of the other. You're being tested to trust and celebrate life just as it is.
LIBRA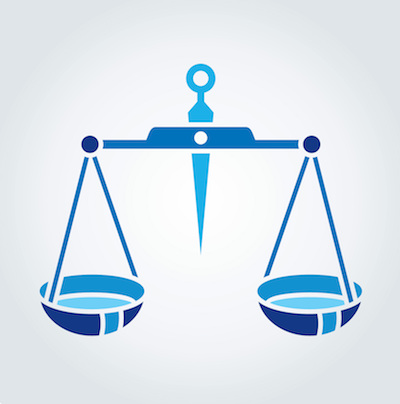 An extra powerful New Moon eclipse is occurring in your 10th House of Career and Public Honors on July 12, so feel into new leads and sparks of big life changes around that date. Are you ready for new responsibilities? To show the world a new you? Your 4th House of Home and Family has been another big area of focus, where transformational Pluto and tough-as-nails Saturn have been touring. On the deepest level, perhaps out of view from everyone except your closest intimates, you may be undergoing fundamental inner changes. It could feel like the Cosmos are putting your feet to the fire and demanding you take accountability for your life and put in the effort to confront the emotional challenges of maturity.
On a lighter note, this transit is also about a deep desire to root and build, be it a literal family or a home. The common theme is security, something that starts as an inside job. Who and what can you count on and what is solid about your life that you can relish in the here and now? This year continues to teach you about your investments, emotional and otherwise. Yes, you are the director of communications when you walk into the room but what truly feeds you? How are you showing up for what you value? If changes are needed, it will take courage and tenacity but it seems you are at least in a good enough financial position (thank you, Jupiter in Scorpio in the 2nd this year), and will have the freedom to act if needed.
SCORPIO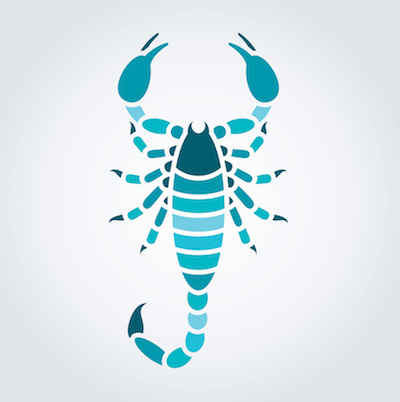 With the Sun in a water sign making a supportive angle to your Sun, the first three weeks of July should be buoyed by confidence or at least the propensity to "act as if." With more than a handful of planets retrograde, probing Scorpios may feel the flashes of an inner psychological X-ray more than anyone. Being under the cosmic microscope can feel vulnerable and confrontational but wait for it. Lucky Jupiter in your sign goes direct on July 10 providing an uptick in your enthusiasm and summer possibilities (it has been retrograde since March 8).
Trust yourself as you'll be called upon to takes some leaps of faith. A New Moon in watery Cancer on July 12 and your 9th House of travel conjures images of long journey's over water, although it doesn't have to be literal travel that broadens your horizons. Whatever you decide to do in July, it seems to require a certain faith and openness. While you may want all the facts and figures together (thank you relentless Saturn and Pluto in your information-sponging 3rd House), it seems the biggest pieces fall into place when you take a broad view and remain open to lightning-quick impulses that make you exclaim "Life is beautiful!" Remember, you only have expansive Jupiter in your sign once every 12 years, so use this lucky, growth-oriented energy consciously. Go big. Fail big. Win big. You're in a rare position to let the Universe know you're capable of expanding and are willing to believe in the benign forces at work. The outcome is irrelevant!
SAGITTARIUS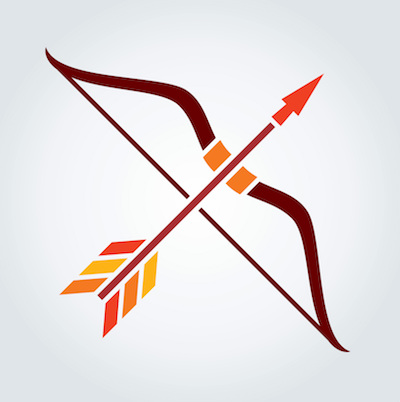 You may find there's a theme this month around your ability and style of communicating and finding out where changes are needed. For one, you have feisty Mars in quirky, independent Aquarius lighting up your communication house which could make for some fiery exchanges, self-expressive flair, and a certain get-to-business vibe. It also is making you more open to new ways of doing things, especially if the old ways aren't working. Mars is retrograde (since June 26), which sometimes require that we retrace past steps, iron out miscommunications, and learn or re-learn the best strategies in correspondence. This could be primarily business exchanges, platforms that allow you to share your passionate takes on the state of the world (and keep an eye on those sibling relationships as well).
Attractive Venus enters Virgo on July 9 in your House of Career which bodes well for your public standing – i.e. you'll look pretty cool to the people "out there" or a project you're in may receive some good publicity. Dreamy, spacey, imaginative Neptune continues to remind you to remain flexible and spacious, and give some time to just being still as much as growing (the latter of which you prefer). Intentions are most powerfully set on the eclipse of July 12 and around themes of intimacy and inner transformation.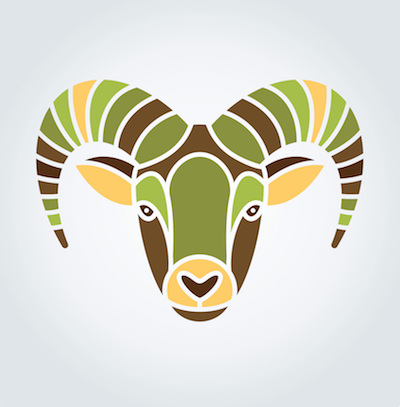 Get 'er done Mars continues to blaze in your 2nd House of income and stability, imbuing you with a certain magnetism for resources but also firing up your passion to stand for what you're worth and brave asking for more. With the assertive planet going retrograde, thus extending its stay in this area of your chart, this theme isn't going away anytime soon. Trying out new strategies is key with Mars in outside-the-box Aquarius, so get to work getting clear on your values and seeing if your energy investments are a match. Remaining stagnant in this area is the only non-option.
Since it seems every other planet is going retrograde, let's focus on where Jupiter is sending pixie dust when the lucky planet goes direct on July 10. It's your 11th House of hopes, dreams, and future plans that's being fueled, so the second half of July (through November) will be a key time to retool your vision for the future and lighten your load by letting go of any heaviness, outdated structures, old dreams, or attachments that don't support your evolution. Don't underestimate the power of the New Moon Eclipse in your 7th House of relationship on July 12 to marinate in your intention for an existing or new romantic partnership. As your values change, you'll find it reflected in the people and communities you attract.
AQUARIUS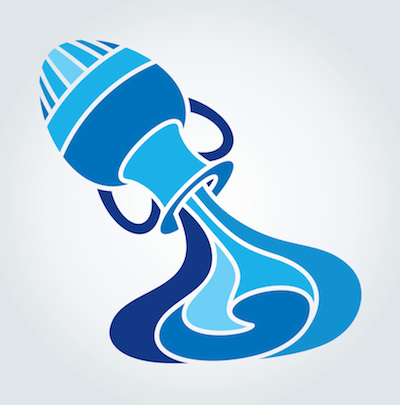 You're majoring in Mars this month, Aquarius, as the robust energy of this God of War blazes through your First House of persona and initiation. The planet is retrograde (June 26–August 27), so use this as a time to recharge and reset. The ambition to push ahead may still be present, though you'll have to really tune in to see where the doors are open for action and where it's best to get ducks in a row first.
This can also be a reactive time. Much like when Mercury goes retrograde (June 26), Mars retrograde presents obstacles to our physical will power and desires. Mars will bring up the fire and then it's in your hands how to respond to these challenges– hopefully in a juicy Mars triumph of celebration, authentic confidence, and a strengthening of one's principles. For Aquarians, who can tend to value the cerebral over the emotional, passionate Mars is probably good medicine to get you into your body.
The New Moon on July 12 is asking for intention in your House of Work. In cozy, caring Cancer, there seems to be a cry for balance and self-care. Any heart-centered service or volunteer work would greatly amplify your well-being if it's been on the mind. You can't run from your tendency to do things your own way but you also aren't in it totally for yourself.
PISCES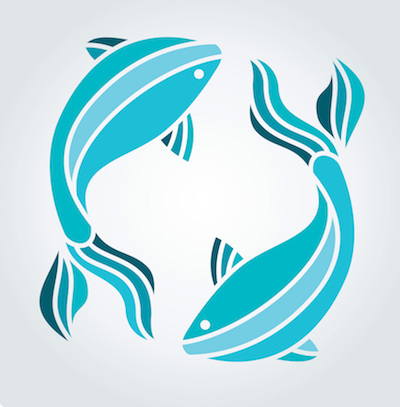 You may find all the words people use to describe Pisces—sensitive, imaginative, open—are especially true now with Neptune in your sign. The blue planet is retrograde (June 18–November 24), making for a deeply introspective time that demands consciously spacing out and rest. That's not the whole picture, but just know you're like a Pisces on steroids right now so the Piscean qualities are amplified (and should be enjoyed as much as managed). Good astrological medicine if you start feeling too Pisces (over sensitive, over giving, whacked out by energy) is to embrace the opposite sign: Virgo. Making lists, sticking to a routine, and being as earthbound as possible could do wonders.
There's some good juju in your 5th House of love and creativity, so this month will give you the impetus to have some fun. Not only is the Sun here (through July 21), but a powerful New Moon Eclipse ushers in a reset point in this most joyful and expressive house. Jupiter is also shifting direct and thus unleashing enthusiasm and action in your House of Travel. Going to distance lands or at least playing someone who does would be a wonderful expression of this saucy and adventurous energy you're enjoying. Just take care to stay grounded!
ARIES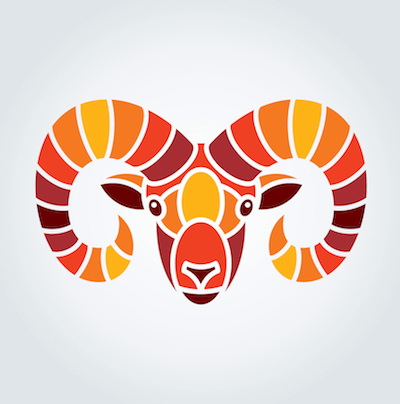 Now that unpredictable Uranus is out of your sign, you might be thanking your lucky stars for your newfound stability. Even so, this month may feel like the one step back after the two steps forward. Not to fear Aries, you've got luscious Venus in supportive Leo sending some love your way and the Sun will join in friendly fire on the 22. In the meantime, hunker down and see what questions keep popping up or where there's a need to review what you thought was long-shelved, as several planets slow down to retrograde mode.
Your career may feel under a serious microscope as you're showing the world what you're made of and it looks to have a rather tough-love vibe going on (Saturn and Pluto in your 10th House). Chiron, the "the wounded healer," goes retrograde in your 1st house on July 5, suggesting the mask you wear in the world is undergoing construction, possibly being more careful about your hard-won grit and how able you are to receive constructive feedback. Set intentions around home and family on July 12 and celebrate the somewhat electric Full Moon Eclipse on July 27 where big news could affect a partner.
TAURUS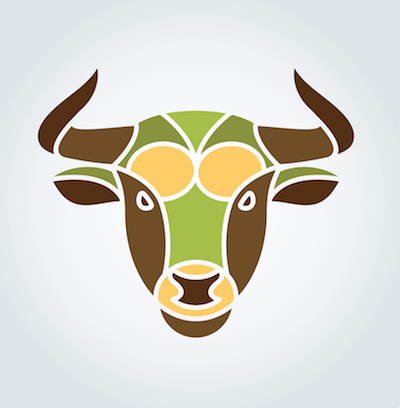 It seems the Cosmos are stretching you between the opposites of home and family (4th House) and career (10th House). It seems there's a focus on this axis in July, perhaps the tug of both demands and how this affects your ability to show up creatively. With feisty Mars in your 10th House of Career, there's definitely energy and ambition here to showcase your work and get in the game. Mars is retrograde, so this is not necessarily a linear path, but it is likely that old projects or communities may resurrect to feed this hunger for public accolades.
Where the bell really tolls for thee—although this is a long-term theme for this year and beyond—is in your 9th House of travel, belief systems, and faith. It's as if you're being forced to review your broad belief system about the world and your place in it (9th House transits stir up our passions, especially about the larger world and the politics that go on within it). You may be feeling the pressure to pick a side or break down your old worldview and rebuild. Taurus doesn't generally like to change their mind once set, but if something isn't sitting well, you may need to go out there and get more information so you can win the next roundtable discussion with your superior knowledge.
GEMINI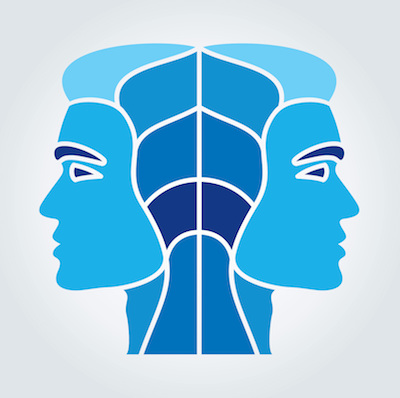 After a deep dive into your psyche and deep sexual longings last month, Jupiter turns direct in that petri dish of an 8th House and releases some steam on July 10. You'll have a clearer idea on what you have or are willing to offer after that. On July 12, the New Moon eclipse in Cancer lights up your 2nd House of finances begging for a clear and simple intention around what you desire. Put a number on it and know you're worth it. There are so many retrogrades this month that it's important to get in touch with the non-negotiables of our life.
Fireworks come later on the Full Moon Eclipse of July 27 in supportive fellow air-sign Aquarius and your 9th House of Travel. You'll be feeling adventurous, so plan on celebrating your wild self or at least make room for the unexpected. If a door slams closed or whooshes open, trust it. Eclipses are the stuff of great drama. This is also a wonderful time to broadcast your artistry to the world as you're naturally projecting a soft, healing presence. With Neptune in your career house opposing Venus exactly on July 24, you'll be especially magnetic and imaginative. But be careful about going overboard with illusory thinking or inviting charlatans to your party; you'd do well to keep your wits about you, even under the most alluring (confusing) of cosmic placements.
Ready to see what else May has in store for you? Check out our film audition listings!
The views expressed in this article are solely that of the individual(s) providing them,
and do not necessarily reflect the opinions of Backstage or its staff.