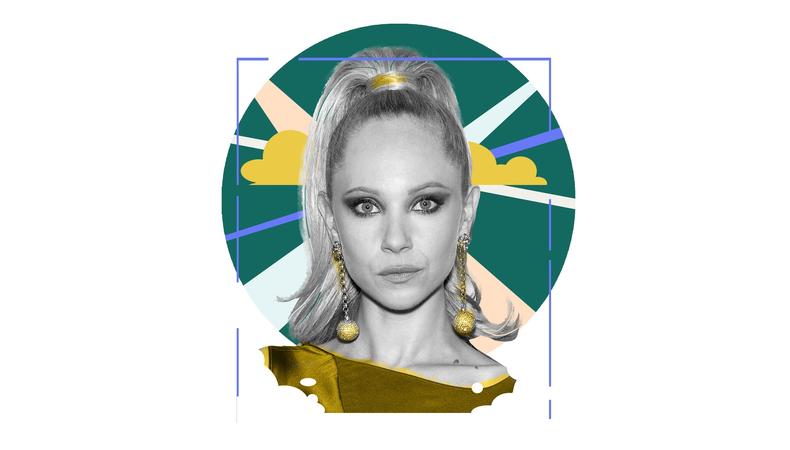 When Juno Temple began acting in her teens, she immediately booked a role in Richard Eyre's "Notes on a Scandal." Her mother offered a word of warning: It will go downhill from here. Next, she booked Joe Wright's "Atonement," and that cautionary advice never came true. Temple's turn as the sunny Keeley Jones on the Apple TV+ hit "Ted Lasso" earned her an Emmy nomination last year; now, she's eligible for Season 2—and for her work on Paramount+'s "The Offer."
Tell us about your first day on a professional set.
It was "Notes on a Scandal," and I remember being so nervous and having such an extraordinary experience with Cate Blanchett, Judi Dench, and Bill Nighy. Each one of them separately told me not to panic.
What advice would you give your younger self?
It's important to separate yourself from the character you're playing so you don't completely wring yourself dry by using your own emotional mindset to create a scene. [Instead, try to] really inhabit the character and understand where the character is coming from. I would also tell my earlier self [to do] something I do meticulously now: to really organize your scripts and use sticky tabs and highlighters. It's worth [doing] so you're aware of where your character has been, where they are right now, and where they're going.
What is your worst audition horror story?
I used to be really grungy. This was one of my first big studio auditions, and I went to the studio lot wearing these pleather trousers that I loved so much. They were so worn and lived-in that I duct taped part of them. My agent called, like, "They enjoyed your audition, but they're not going to show it to the heads of the studio. They asked if you'd slept in your car the night before." My response was, "I don't know how to drive! I don't own a car." That's advice I'd give my young self: You don't have to go into an audition looking like Juno; you can go in looking like the part.
What's the wildest thing you ever did to get a role?
[For one audition], I didn't end up getting the role in the movie; they only wanted to see American actresses. So I was like, "Cool, I'm going to pretend to be American." I got through the first three rounds being able to convince everyone I was American.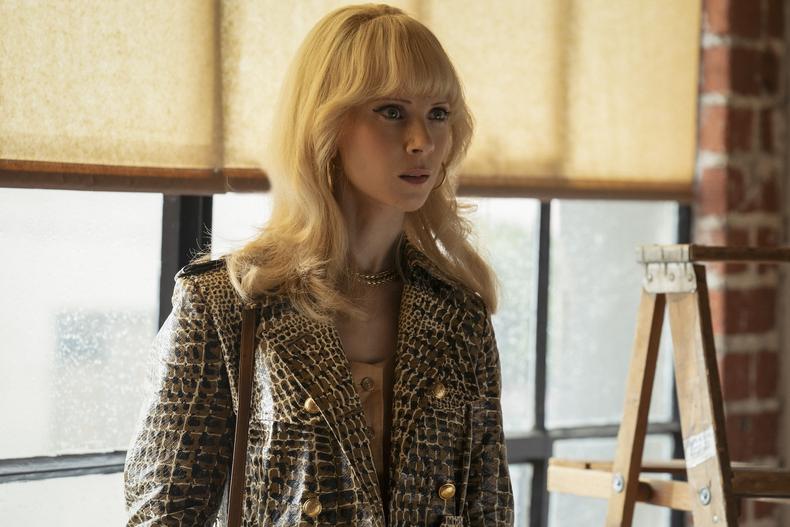 Juno Temple on "The Offer" Credit: Nicole Wilder/Paramount+
I have definitely gone [into an audition] fully dressed up. For Martin Scorsese, when I auditioned for "Vinyl," an extraordinary costume designer got on FaceTime and went through wardrobe options with me. I wore an original '70s dress with '70s Mary Janes and a '70s belt. It was a huge help to walk into the room and have Marty see me from a different time. It's one of my favorite moments, when you create a character with your hair and makeup people and with your wardrobe. Every morning, these brilliant minds are behind these extraordinary costumes; whether they're past, present, or future, they sink into your skin. That's such a team to create a character. You're doing it mentally, but then you have all these people helping you create it physically and aesthetically.
What has playing Keeley on "Ted Lasso" added to your acting skills?
Keeley is someone that genuinely has been and still is teaching me to be kinder to myself. She has this special ability to see the best in people and wants them to see the best in themselves. When we were shooting Season 2 and in full [pandemic] lockdown—I can be a harsh critic of myself and can get pretty dark. Getting to play her helped me not go down that route.
What performance should every actor see and why?
I would say "Butch Cassidy and the Sundance Kid"—all the performances in that [movie]. Or "The Godfather" Part I and II, or "Taxi Driver" or "Carrie" or "Badlands" or "True Romance." And just Joaquin Phoenix or Cate Blanchett's career in general.
This story originally appeared in the June 23 issue of Backstage Magazine.