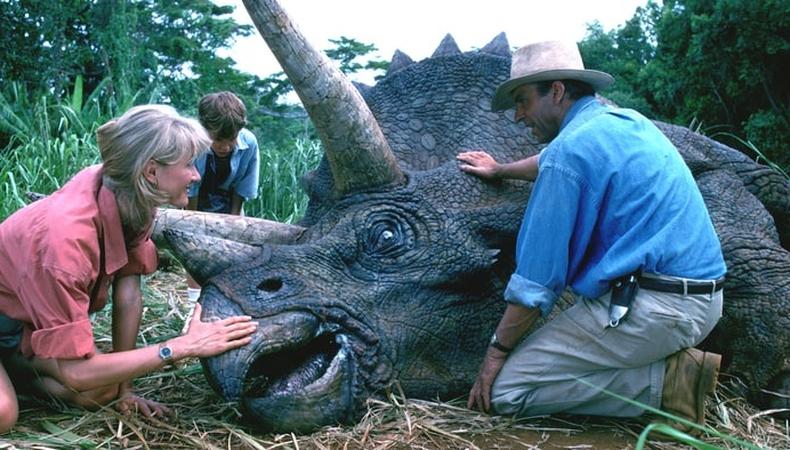 Imitation is the sincerest form of flattery—so they say. Just because you're an actor doesn't mean you can't get inspired by what others have accomplished with past productions. This week's agenda centers around TV shows and films that have left lasting impressions on audiences around the world. They're sure to appeal not only to your pro side but awaken your inner fan, too.
Ask Ted Danson your burning questions.
If you're not watching NBC's hit comedy "The Good Place," start right away. (And if you are, you're in luck!) Join actor Ted Danson, who stars as "architect" Michael on the show, for a screening and Q&A at SAG on May 10 as he sheds some light on this twisting, turning, brilliant show and the process behind it. (Free)
Get visual insight into 'Avengers: Infinity War.'
One of the most important parts of creating the fantastic Marvel worlds is obviously the design. In any film, the right vision and execution means everything to successfully transport the audience. Join a panel of venerated designers and artists responsible for crafting the look and world of "Avengers: Infinity War" at Gnomon in Hollywood on May 10. It's a rare chance to dive deep into how exactly the magic happens behind the screen. (Free, RSVP required)
Revisit 'Jurassic Park.'
It's hard to believe but this year marks the 25th anniversary of "Jurassic Park's"! To celebrate, head over to Universal Studios Hollywood May 11-13 to check out interactive exhibits, screenings, character visits, and after-hours rides. Most exciting for actors is a special showing of the movie's props; at the time, it was a huge deal that filmmakers were able to bring giant dinosaurs to life. It's totally worth the price of admission just to see how it was done. (Tickets: $69-129)
Marvel at 'The Crown's' opulent costumes.
Whether you're counting the days til the royal wedding or desperately missing "The Crown," the Paley Center's latest exhibition of costumes and props from the Netflix drama will fill that queen-sized void in your life. Get up close and personal with the period dresses, suits, and accessories—the crown(s)!—that bring the (fictionalized) history of Queen Elizabeth, Prince Philip, and Princess Margaret to life starting May 12. (Free)
Check out Backstage's Los Angeles audition listings!