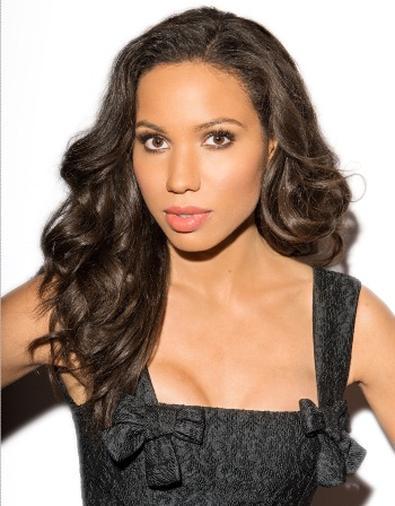 Jurnee Smollett-Bell leads a stellar cast in one of this year's buzziest pilots, "Underground." She digs deep and shines as Rosalee, a slave on the run in 1857 Georgia.
On researching for the role.
"I spent a lot of time in the library, but I read the slave narratives. For me, that was the most truthful source, because it was firsthand accounts of what it was like to be enslaved. I really wanted to saturate myself with writings from men and women who had survived enslavement because that's different than a history book. You realize that these are real human beings, and for me, it was important to capture their humanity and try to make that truthful."
On playing Rosalee.
"It was an honor to bring Rosalee to life and to give voice to her story—this is all the Rosalees that we don't know about, that we don't read about in history books. She's never stepped outside of the plantation her entire life and is really sheltered but also brainwashed to believe that she has no value. That mental enslavement is something she's been fighting against…. Dreaming or believing in yourself is the very thing that could get you killed."
On filming.
"We shot in Baton Rouge, Louisiana, and we shot on the actual plantations and the surrounding areas of Baton Rouge, which was really humbling. You just step on the plantation, you can feel the spirit—and it really takes you over."
On the series' breakneck speed.
"Most of the series, we're running, so the pace of it is very fast. It's almost like an action thriller. [Our showrunners] wanted to capture this in a very bold and audacious way. These men and women who were so brave to attempt these escapes—they wanted to capture the high stakes that they were up against."
On getting cast.
"I read [the script] and was like, 'I have to be a part of this.' I immediately texted the director, Anthony Hemingway, who I worked with on 'True Blood,' and told him I was their Rosalee. He sent me a picture back; he had done a portfolio of his dream cast, and he had already cast me as Rosalee in his mind. It's really unlike anything I've ever done…. Definitely made me get outside of my comfort zone, but that's what you look for as an artist."
Like this story? Read more of our Spotlight On interviews!