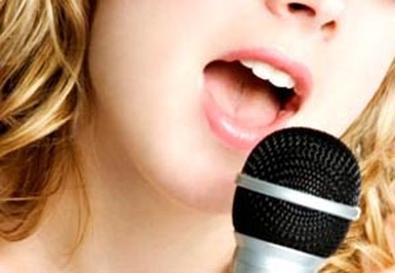 "I lay them down on the floor and just let them sing," says John Fischer, who sees relaxation as the beginning of all good voice work. He concentrates on breathing. "It seems like a simple concept," he says, "but it's usually the first thing that comes into play."
By that he means it's often the first thing that confounds the singers with whom he does voice work—and there are many of them in his various teaching and coaching capacities. Hence, he's partial to a lying-on-the-floor exercise: "I remind them there's nothing they need to grip or hold. It's eye-opening to show that you can do that." His implication is that it's also vocal cord–opening. "Just breathe," he admonishes. "Just make the sound. Nothing else is necessary—no necessary tension. It's positive to tell your body you don't need to do this. The focus goes to one place."
Fischer—who's established himself in Manhattan by way of Houston and a few other stops after leaving his Hot Springs Village, Ark., home—reports he got into the whole floor thing after noticing what some singers were doing with parts of their bodies: feet, legs, heads, necks, for instance. He stretches his head forward, putting a strain on his neck. "It's like they're trying to reach you with the note," he says. He lifts his shoulders. "It's like they want to help reach that high note, when what you want to do is the opposite: You want to reach down for energy." He revises himself. "You want to send the energy down."
Fischer has had many opportunities to watch singers under various conditions. Recently, for instance, he was on two overlapping jobs: musical directing Steven Brinberg's "Funny Girl" concert reading for New Jersey's ReVision Theatre and Scott Siegel's "Broadway's Rising Stars" at New York's Town Hall, where he worked with no less than 22 showbiz hopefuls getting an impressive early break.
Mentioning that on those assignments, he worked with performers well-prepared for their showings, he talks about something he considers crucial to proper preparation: "forgetting about the voice." He maintains there's nothing gained from "showing off the voice" and says singers "have to stop drawing attention to their voice and start drawing attention to what they're singing."
He goes on to say, "The sound has to come from emotional involvement with what you're singing. I've seen vocal problems cleared up when that happens: pushing, being flat, being sharp." When he sees body contortions of any sort, he's likely to ask, "How is that connected to what you're singing? It you tell me it is, I'll believe it, but as somebody who's watching you, I'm not seeing that."
Control Your Audition
Among Fischer's regular stints is one as accompanist at New York's American Musical and Dramatic Academy, a job he's had for about five years. He's part of the second-year, five-week audition course and has observed and can pass on valuable information on the process.
"It's interesting to see how much [the students] learn in the first week," he says. "They come in thinking all they have to do is sing the song, and the voice will do it for them. But there are many good voices." He suggests that producers, agents, and casting directors are looking for the singer whose voice "you don't even notice." He insists it's important for singers to know that "it's their audition. It's their party. They're in control."
Fischer adds, "You can't control what people are going to think of your audition, but you can control everything else." He believes most performers know this, but he laughs when he says, "They need somebody to tell them that's the right thing to do." Among the right things to do, he says, are entering the room with authority, telling the accompanist where the song will start and finish, and dictating the tempo at which it should be played, "even if the accompanist probably knows that." He says, "It's the way you greet people, the way you walk out." He sums up the procedure in a word: engaging.
He also has much to say about song choices, one dictum having come to him as sage advice from Tony nominee Emily Skinner, with whom he works on those five-week audition-preparation runs. According to him, Skinner warns, "If it's been in a Broadway show in the last five years, don't bring it in." People in the room will know how it's been delivered, she says, which means immediately inviting comparison with the original manufacturer.
Instead, Fischer believes, "You can find something more obscure," always using the "How comfortable am I singing it?" rule of thumb. He reminds students that there are well-known and less-well-known people writing scores from which fresh material can be culled. He says there are websites where numbers wait to be downloaded. "You've got to do your homework," he says. Also, "The worst thing is to say, 'I need something quick.' That's a terrible way to prepare an audition. You've got to let [a song] grow inside you." That's when, of course, musical director–arranger-accompanist Fischer believes you can give strong voice to it.