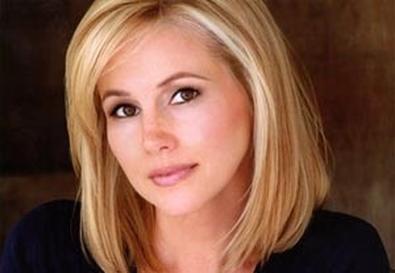 My father and I were engaging in the modern-day phenomenon known as Instant Messaging—or, as my dad likes to call it, "talking on the computer."
Living on opposite sides of the country, we've become accustomed to conducting most of our interaction in cyberspace. But this time was special—this time we were planning my upcoming visit home.
We planned dinners. We planned nights in. Even though it would be a short trip, it would be the first in more than a year, and the first since my father experienced a pretty serious health scare a couple months prior. Knowing all too well how an actor's schedule changes day to day, my father sounded nervous as he asked, "You sure you're coming home, Suzy?"
With just one day left before my departure, and having booked out with all of my agents, I felt confident. "Dad," I IM'ed with a grin, "nothing will stand in my way."
CUE: 'The Big Audition'
Like clockwork, an actor knows he can count on one sure way to land the audition of a lifetime—simply make plans for a much-needed, much-anticipated, much-looked-forward-to-and-carefully-planned trip.
So likely is this to happen that the moment a single plan is made, the inner anxiety starts. What will come up to kill my plans? More accurately,
what will I miss
while I'm away?
But when actors make plans, they are not the only ones who live with the anxiety that those plans can change. They also put in jeopardy the plans of their friends and relatives.
We, as performers, become accustomed to dropping everything at the drop of a hat; our friends and family do not. And the guilt of potentially letting someone down or spoiling the plans of another only increases our stress.
But what happens if we reject this fear of missed opportunity, face this situation head-on and stick to what we know in our hearts is right? What if we do the unheard of... and
turn down the audition
? What if, when asked if we can make it, we simply say 'no'?
I recall three occasions on which I said the unthinkable 'no' to an acting opportunity. Was I punished? No. Actually, in the end, I was rewarded.
The first time, I was working as an actor in Atlanta. During an especially long dry spell—no auditions in weeks and weeks—I accepted a three-day crew position on a fun shoot in southern California. It was more than a work trip; it was a vacation. And my significant other was the director of the project, so it was also a chance for us to share in the experience and have some fun.
One day into the shoot, my agents called to say that there was a major Diet Coke Olympic campaign casting the next day, and the producers
really
wanted to see me.
As my heart fell into my stomach, I knew that it would be a major undertaking to make that audition. Not only would I have to leave the shoot—and my guy—immediately, missing out on the income I was scheduled to make, as well as the off-set fun, but the cost involved for a last-minute flight topped $700. Did I want it? Yes. Badly? Yes.
However, with my stomach in knots, I informed my agents that I was not able to be there. I was, for the first time, saying 'no.'
When I returned home, to my delight the producers had
not
found who they wanted, and I was invited to attend the callbacks. I won the role, and shot a week on a campaign that would air all through the Olympics.
That experience taught me one thing: It's empowering to make a choice that liberates us from the control of the Audition Gods. And perhaps it's the power of this liberating act that works in our favor.
Fast-forward a few years, to a time when the stakes were even higher.
I was now in Los Angeles. I had just gone through a round of auditions for a huge national Excedrin campaign. I was
chosen for the job
—hoorah! But there was a caveat involved: The producers wanted me to dye my hair.
The job was mine, but it turned out that another actress hired for the campaign looked just like me, and she was already about to shoot—so if I accepted the role, I would have to agree to become a brunette.
This was not the no-brainer it might normally have been. Going from blonde to a darker color isn't difficult—but trying to go back immediately to blonde is nearly impossible. The sticking point here was that I was scheduled to test for a
major
talk show host position the very next week in New York—and I had been selected to do so as a blonde.
I weighed the odds. While the commercial might yield a good paycheck, the talk show could yield a good career. Tearing me up was the fact that this was an actual
booking
being offered vs. the prospect of a
potential
show.
Filled with angst over the irony and the ridiculous unfairness of the timing, I finally decided that I would have to pass on the booking. As I rendered my decision to my agent, I felt literally
sick
. Once again, I was saying 'no.' I even shed a couple of tears.
The next morning, I woke up to some shocking news. The producers apparently
really
wanted me, so they figured out a way to change the schedules so that the other actress would have to change her hair instead. Again, my saying 'no' didn't stop the world—in fact, it landed me a better deal in the process.
Which brings me back to the most recent time I said 'no.'
Moments after my I confirmed my trip with my father, I did, indeed, get a notice for a sizeable audition: an infomercial. I was on the short list, but the director was flying in from San Francisco for one day only, and that day fell in the middle of my trip.
In this economy—and knowing the income a single day's work on such a project can generate—I went through the traditional anxiety, had numerous discussions with agents and manager, and performed much soul-searching.
After much frustration, I realized that as much as I would like to have the opportunity, there were just too many hoops to jump through, money to spend and, really, feelings to hurt if I changed my trip. So, I told my manager that I just had to pass.
I was once again saying 'no.'
And once again, unbelievably, I was met with good news. The producers informed my agent that they were interested enough in me to either reschedule the audition, or fly me to the city to meet with the director of the project, on my return.
Now, let's be candid: I have a body of professional work, and that has helped in getting me past some of these initial auditions, and sometimes lent a helping hand in the process. But like everyone else, if I pass on an opportunity, I have to be prepared to miss it entirely—which somehow takes away the desperation of wanting it, which in turn seems to play in my favor.
This latest experience of mustering the courage to say 'no' only to be rewarded has made me wonder: What is it that compels us to be so fearful of saying 'no'? Of putting our plans, our lives, our friends and family, and ourselves
first
?
When we get an audition, we think if we miss it, there may
never be another opportunity
like it again. And there may well not.
But if we're truly talented, truly dedicated, and can let go of that desperation, it's possible that the energy of empowerment can actually create even better opportunities than before.
And if not, then perhaps that audition, callback or job wasn't truly meant to be.
Because in the end, we're not actors first; we're human beings. And by tending to our very real needs, we create an environment that lends itself to the growth of good things. It's an age-old concept, said many ways:
"Do what you love, and the money will come."
"Take care of yourself before you can take care of others."
These sayings are rooted in the same belief of living an authentic self.
It isn't easy saying 'no.' But if the 'no' is authentic, and comes from a place of firm belief and principle, then sometimes the universe can surprise us with a resounding 'yes.'
Suzanne Sena is an actor/performer who recently left a national Fox News Channel anchor position to return to Los Angeles, where she has hosted various television shows, was a correspondent on the E! Channel and for Extra, and has acted in a variety of film and television projects. Suzanne can be reached at sena.backstagemagazine@gmail.com.