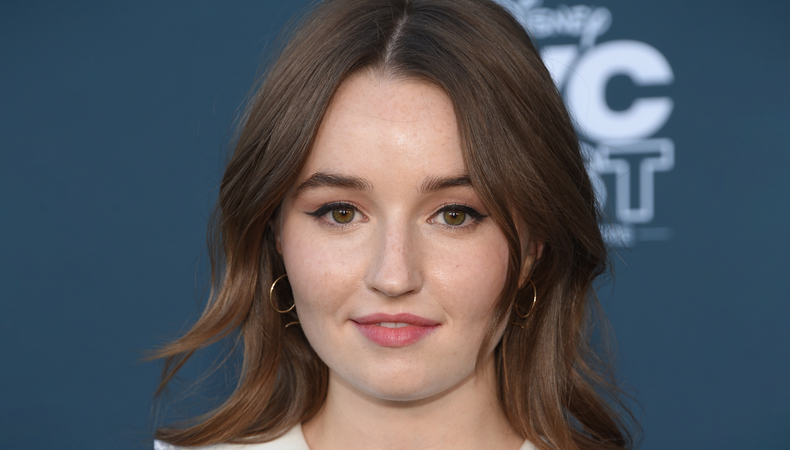 In the Envelope: The Actor's Podcast features in-depth conversations with today's most noteworthy actors and creators. Join host and senior editor Vinnie Mancuso for this guide to living the creative life from those who are doing it every day.
Kaitlyn Dever credits the 2013 indie drama "Short Term 12," in which she plays a troubled teen struggling with self-harm, as the project that completely altered the way she looked at her acting career. "It was really an incredible realization," she says. "You can not only love acting and doing the job, but also be a part of something that has real impact."
Since then, she's made a habit of bringing often-overlooked characters to life onscreen, from a queer high schooler in "Booksmart" to a sexual assault survivor on "Unbelievable," and most recently, her Emmy-nominated portrayal of Betsy Mallum, an OxyContin-addicted coal miner on "Dopesick."
Here, Dever takes us through the highs and lows of her evolution from promising child actor to Emmy frontrunner.
Dever has wanted to inhabit characters for as long as she can remember.
"I loved being different people. It comes from being obsessed with the way real people that I knew acted. I was always staring at people when I was younger, to a degree where my mom definitely noticed it. She actually told me this when I was a bit older­—she said, 'It was like you were studying them. I never stopped you, because I knew you were doing it for a reason.' Which I thought was really sweet. So I'd been obsessed with playing different people, and I got to do that in [my first] acting classes."
She spent years chasing that elusive "yes" audition after audition.
"I did so many auditions. It sounds [easy] when I say, 'Oh, yeah, I did 11 commercials in that first year,' but I did so many auditions. People don't quite understand how many times you get told no. The very few times you get told yes, it just feels so amazing. That 'yes' makes you want to keep on going."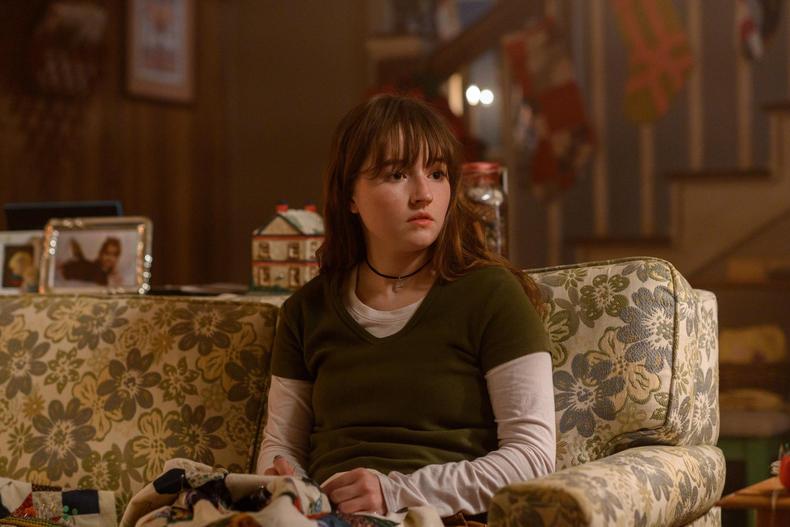 Antony Platt/Hulu
For "Dopesick," the actor made a spreadsheet to keep track of her character's physical and emotional arc.
"It was the first time I have ever done that. I felt a deep responsibility to get this right, because Betsy is a composite character that represents the millions of people who were and are affected by the opioid crisis. I was so lucky to be given this opportunity, and that kind of opportunity does not come around too often. I had to give everything I have to this character.
We were shooting out of order, and in my preparation process and in reading a lot about opioid addiction and how it affects someone, I realized it is very different [from] person to person. It's not black-and-white. It literally changes your brain chemistry. Betsy's journey, in particular, is so up and down. She's going through so much physically and emotionally. Her life is completely upended by this drug. I wanted to be very specific about the level of withdrawals."
Since receiving her first Emmy nomination, Dever is embracing the unknown.
"What's really exciting about it is that I don't know what's coming. I've really been able to come to terms with that and accept it. There are projects that come my way that I get really excited about and then don't end up happening for whatever reason, or projects that come into my life a month before they're about to start. But when I have a gut feeling about something, I want to put every fiber of my being into it. There are some things in development right now that I'm excited about that are challenging and different from what I've done before, which is what I want. If I'm going to speak on what I want to continue doing, it's finding something that will work a different part of my brain."
Listen and subscribe to In the Envelope to hear our full conversation with Dever: