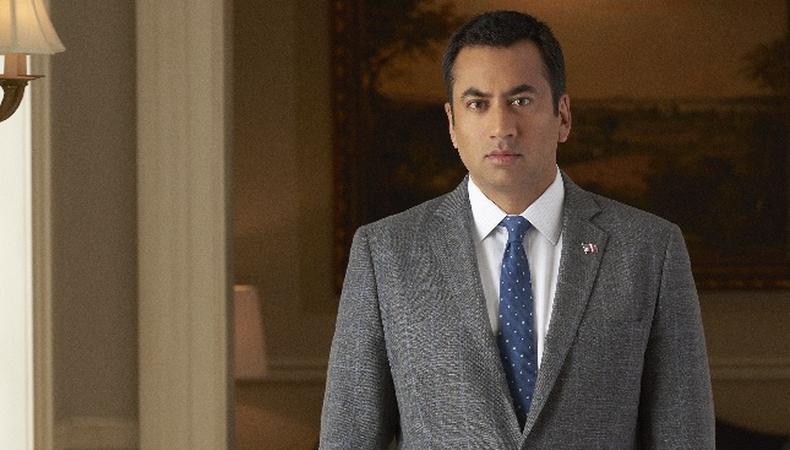 Kal Penn who stars as Seth Wright, the White House press secretary, on ABC's "Designated Survivor" took to Twitter this week to discuss stereotypes. The tweetstorm came after the actor started to dig through old audition scripts, finding that many relied heavily on racial stereotypes.
Penn's parents hail from Gujarat, India, and early on, the actor decided he would use a variation of his first name—Kalpen—in hopes of landing more roles.
READ: 7 Questions With...Kal Penn
Many of the scripts he found poked fun at Indian culture. Characters in the audition scripts typically had names that were traditional—and some didn't even have names. He shared one script in which one character was initially known as "Foreign Student."
Later, the character introduces himself as "Ravi Tulu singh Shankar Ramanji."
Oh wait yes they did pic.twitter.com/xwB3qIoXoF

— Kal Penn (@kalpenn) March 14, 2017
At the beginning of his acting career, Penn auditioned for comedic roles that required an accent; that was supposed to be "the big joke." The Indian-American actor was told he "had" to speak in an accent in order to make the character funny—though he tried convincing the hiring crew otherwise.
Jeez I remember this one! They were awful. "Can you make his accent a little more AUTHENTIC?" That usually meant they wanted Apu pic.twitter.com/3F5XRORO3n

— Kal Penn (@kalpenn) March 14, 2017
Makeup artists dabbed Vaseline on Penn's face, giving him a "sweaty" and "unwashed" look for one of his first commercials.
But Penn says he also had some great acting experiences early on.
Stuff like Steve Harvey, Buffy, Angel, 24, really smart, creative people who didn't have to use external things to mask subpar writing

— Kal Penn (@kalpenn) March 14, 2017
He praised "House" and its high ratings, especially because of the way it was cast.
Also when you cast things like @shorez, largely color & gender blind, it's more interesting & ratings can look like this. Which is awesome! pic.twitter.com/qr1f7vWASK

— Kal Penn (@kalpenn) March 14, 2017
Penn signed off with one last tweet, thanking his fans for their continuous support.
Want to make your mark on Hollywood? Check out our ABC casting calls!