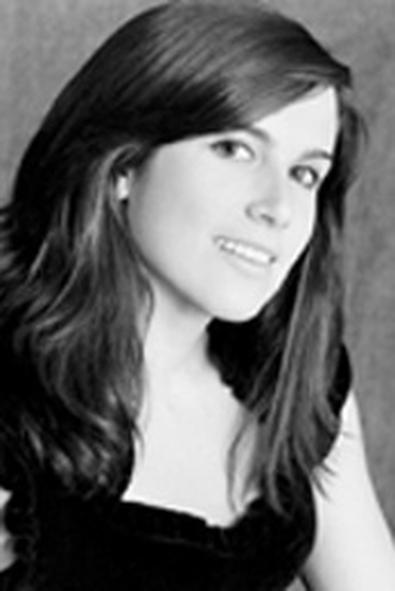 Auditioning for the feature film Dough Boys taught Kat Higgins that sometimes attitude really is everything. "The lead role of Katy... was originally given to a different actress," Higgins says. "Apparently, when it was down to me or her, she was hired because [they preferred] her look. She was eventually fired because of her bad attitude. I was hired because when I was called in for what was to be my final audition, [the director] appreciated my positive, outgoing attitude."
Higgins was so passionate about the part of Katy, the wife of a bakery owner who gets involved with gambling, that she risked missing a family wedding to get to the audition. But she didn't know what a great opportunity awaited her. "Two callbacks later, I realized that this wasn't any ordinary indie flick that I was getting involved with," she says. "Louis Lombardi, [who plays] Edgar on 24, was the star, writer, director, and producer of the film." Higgins' co-stars are name actors such as Andrew Keegan (7th Heaven, 10 Things I Hate About You), Mike Starr (The Black Dahlia), and Vincent Pastore (The Sopranos).
"Mike Starr has been an amazing, amazing mentor since I met him," Higgins says. "We're still in contact. It's really unbelievable what can happen when you just go for it: the people you can meet, and how helpful and generous they can be with their knowledge and their networks."
While performing with name actors made shooting Dough Boys uniquely exciting for Higgins, the film was primarily a chance for her to stretch her acting chops. "I was playing a 30-year-old wife, and I'm 23 and single," she says. "I'm also not Italian; I'm Irish and Scottish. It was a lot of fun to get into that role and be in the Bronx, to work and spend the days on Morris Park Avenue with all the locals."
"She did very well," says Peter Orphanos, one of the film's producers. "She was always on the mark. She was always very pleasant to deal with on the set, which is very important, especially in indie movies."
In a business in which the right look and ruthless ambition are touted as the keys to success, Higgins always remembers that optimism and honest, hard work can get you far. "I find auditioning to be an adventure," she says. "It sounds a little bit cheesy, but I do because...when you go to an audition, you really have a great opportunity to meet and work with new people and to put yourself out there, to take risks. And you just never know what's going to happen."