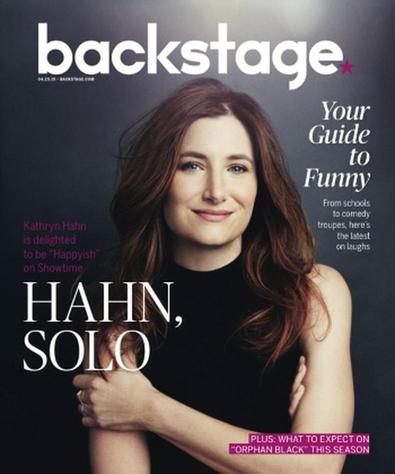 Forty-five minutes into the official interview, the recorder sitting on the table abruptly deletes everything. Kathryn Hahn gasps. "I am so sorry that happened to you!" she whispers.
Those 45 minutes had covered a lot of ground. There to talk about Showtime's "Happyish," premiering April 26, Hahn had already gingerly discussed the process of continuing with Steve Coogan on the series after the untimely death of the pilot's original star, Philip Seymour Hoffman, in addition to her early days as a New York theater actor (during which she skipped her grandmother's 80th birthday to ride a tricycle in her stage debut), and her career-redefining work in Jill Soloway's 2013 Sundance hit "Afternoon Delight."
Now all of that has vanished into the technological ether. Hahn doesn't know the protocol for the situation, but you do. "Kathryn," you declare in the grandiose, mid-Atlantic accent that she employs to peerless comic effect in conversation, "we'll re-create all 45 minutes in the next 10." Her eyes get shiny in the way that precipitates her running away with a joke. "It will be the acting challenge of your life!"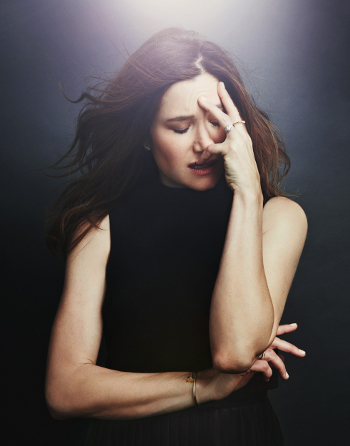 "Yes!" she breathes. You put the recorder back between you, look at her, and hit record.
With anyone else, a technical malfunction of that size would be a disaster at worst, and humiliating at best. But with Hahn, there's no need to downplay it; she's a living embodiment of improv's "yes, and" rule. In fact, much of the previous 45 minutes had been given over to riffs on everything from bored housewives sipping Tab and vodka out of the can during the day to her preference for Kraft over craft, which elicits an aria from Hahn on how she'd like to redo her entire photo shoot to incorporate pots of mac and cheese. And that's not to mention the time spent wandering the "Fashioning the '70s" exhibit at the Museum at FIT together, marveling at the Yves St. Laurent and Halston couture like slightly addled fashionistas. "A chain-metal bra," Hahn whispered at one point. "So comfortable!" No wonder Hahn was cast as Edina in the aborted U.S. remake of "Absolutely Fabulous."
All of which underlines what Hahn repeatedly says about her brand of comedy—she's not a planner. Where Coogan can work out a joke or a bit in microscopic detail, Hahn stumbles. "Steve is definitely like a scientist when it comes to comedy," she says. "For me, then I see it as a joke and I feel like I'm trying too hard."
That meant that she and Coogan had to find some common ground on the set of "Happyish" after the British actor agreed to step into the role originally created for Hoffman. "I will hold the experience of making that [first] pilot to my heart the rest of my life, but this is a completely different experience that I could not be prouder to be part of," Hahn says. "Steve, of course, brings a completely different energy, which is helpful because it feels like a new bird." As a result, her performance as Lee, married to Coogan's deeply depressed ad man Thom in a world obsessed with youth and social media, changed completely. "We had this image of the three of us, Lee and Thom and their son, Julius, on this glacier, chipping away at this block and floating away on the ocean. That would be, like, their dream, just to be the three of them. That's the little light that they're trying to hold on to even as everything else around them is so ethically compromised and judgmental. All they care about is that unit."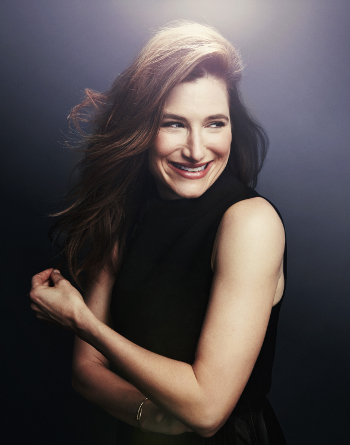 Thom and Lee's relationship is so grounded in genuine affection—even as their attempt at foreplay with porn wilts under Thom's doleful admission that a lack of pubic hair makes him think of the little girls running from napalm in the Vietnam War, they're so comfortable that the scene isn't as vicariously embarrassing as it might have been—that it softens the almost dystopian view of the 21st century that creator Shalom Auslander has given the series. "The writing is so hard," Hahn says. "Shalom Auslander's writing cuts so deeply, I think, and it's very funny. But I think it works because there is this soft, soft underbelly of love [between Lee and Thom]. If that wasn't there, it would be hard to feel. And that relationship just is so dear."
For Hahn, the relationship served as a major draw. Both she and Coogan discussed how eager they were to delve into something with heart and emotion, and take a step back from relentless funniness. "I'm really excited about where Steve's going as Thom because his heart is so on the outside of his body," Hahn says. "It's really fun to be witness to him. He was getting tired, I think, of being funny funny funny. And me, too."
Hahn speaks about Jill Soloway taking a chance on her and casting her in the indie film "Afternoon Delight," saying that the role and the experience "cracked something open" inside of her. "I think we all learned so much as artists during that experience, and because of that I think it allowed me to do this project. Everything builds on everything else," Hahn says, adding that without "Afternoon Delight," she doubts she'd have been seen for "Happyish."
Not so, according to Auslander, who hadn't seen the film when he first met with Hahn. "I was interested in finding people [who were] talented comedically, but with untapped drama and tragedy in them that wasn't being given a chance to come out," he says. "Comedy is anger, and there's a sadness in all of it, and I felt in the stuff I'd seen of her it would be interesting to tap into that and go beyond some of that laughter." In fact, just meeting with Hahn was enough to convince Auslander that she was his Lee. Did she bring a particular take on the character that won her the role? No, Auslander says, "It was just her. There were so obviously all those aspects of her, just sitting and talking for an hour." And, he adds, "laughing at all the right things and being angry at all the same things."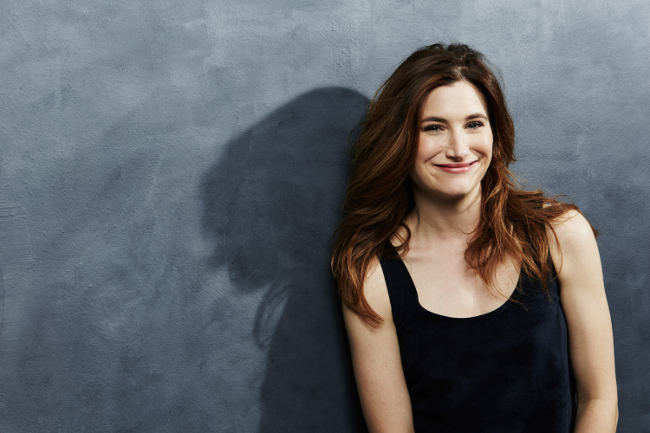 All of which belies Hahn's assertion that she's better in the audition room than at a meeting. "I don't have that bravado," she says. "I'm never good at selling myself. I'm a Midwest girl!" And yet Auslander found Lee during a meeting, and Hahn landed her role in living legend Peter Bogdanovich's upcoming film "She's Funny That Way" (one of three she has coming out this spring) from a meeting at the Beverly Hills Hotel.
"I think we all knew going in, the stories were going to be just worth it. It was a pleasure and a trip to work with him," she says. "We all jumped onto his vision and we were, like, 'This is for Peter.' It was just a pleasure to watch him work, and he got so much joy out of directing. I was so happy to be there for him!"
Where other actors might have become slightly jaded or bored by their careers, there's no sense of that with Hahn. She's been giddy all day about appearing on the cover of Backstage—to which she was devoted when she first moved to NYC—and her return to Manhattan dredges up some pleasant ghosts.
"I still can't believe this is my job," she says at one point. "I cannot believe I am a professional actor! I love my job. And being in New York again, I see my previous selves walking down the street having just moved here and I want to tell them, 'Oh my God, it's going to happen! It's going to happen! It just takes so long!' "
Want to read more? Check out our Backstage covers here!