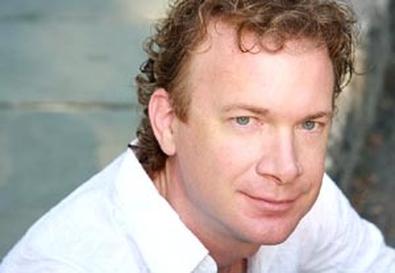 No cheating.
Which of the following answers below is the correct response to the question?
Paul Russell Casting's current land mail address is:
A. 159 West 25th Street, Suite 1209, New York, NY
B. 525 Eighth Avenue, Suite 1005, New York, NY
C. 38 West 38th Street, 2nd Floor, New York, NY
D. 330 West 38th Street, Suite 1208, New York, NY
E. None of the above
F. I have no clue…
Retain your answer for later.
If your response is based on any of the below scenarios, you will likely have the wrong address. You're wasting money and valuable time not just in sending marketing materials to my office but also for many of your talent agency and casting director mailings.
- If you're buying pre-printed mailing labels that are advertised as having the current addresses of talent agencies and/or casting offices affixed to them or CDs with similar imprinted digital information.
- If you rely on Internet "audition boards" and "actor-friendly-sites-for-a-fee" for finding the current addresses of talent agencies and/or casting offices.
- If you're purchasing non-fiction books on the entertainment industry that claim to have the most up-to-date contact information on agents and/or casting directors. Just how up-to-date can those entries be when the publish date on the cover page is a year or more past?
Agents, casting directors, and other entertainment professionals are just like actors when it comes to maintaining semi-permanence of brick-n-mortar placement. The cardboard boxes for moving are always close at hand. An address for an agency or casting office that was valid yesterday is often vacant or occupied by another entity tomorrow. Why? Several reasons. Here are three.
1. Real Estate is Expensive.
Entertainment payouts are often modest to non-existent for the players behind the scenes. Agencies and casting (unless they are cash-rich corporations) routinely move from one office to another in order to survive financially. When office rents go up, the name plate on the talent reps' or casting directors' door comes down and is soon placed on the entry to a more budget-friendly abode.
2. Film and TV Casting Directors are Nomadic.
There are only a handful of screen casting directors that have a permanent, non-home office for which they are responsible for the rent. Many film and TV casting directors are freelancers who work from whatever industrial, gray cubicle the production company provides. Once the production wraps, the casting director picks up his or her laptop and other toys and moves on. The next tenant (often a civilian-based business) is left wondering why they are receiving actor headshots via land mail.
3. Freelance Casting Directors Leverage the Home Office.
Casting directors, unlike talent agents who are restricted by performers' unions, can work from anywhere, and many are abandoning formal offices. A sizeable percentage of casting directors, thanks to the Internet, now work from home offices. Personally, I enjoy looking at the trees out my back library window while my cats chase each other like rambunctious children as I scan actor résumés and headshots. My stress is less.
But vacated offices by casting directors and representation are not the only challenge an actor faces in hitting their targets with marketing. There is frequent personnel turn-over.
Casting and talent associates and assistants jump from office to office like a hyper game of checkers played by espresso-drunk monkeys. An agent at one office yesterday may today be working at another agency or have opened his or her own office. To know where the players of our game are, you must keep informed of the turn-over transitions.
The lack of consistency for a valid contact address or current personnel leaves the actor — who is wisely doing land-based mailings — with a problem. How best to keep GPS-like watch with the entertainment nomads? There are only the following two reasonably assured accurate outlets for actors: "
Call Sheet
" (formerly known as "Ross Reports") and
IMDBPro.com
.
[Note: Before going further here promoting "Call Sheet," "Back Stage" did not ask of me to solicit for them via this post, nor am I receiving compensation for my viewpoints. Now that that's out of the way let's move on.]
"Call Sheet," published by "Back Stage," is released six times a year in both print and online versions. Prior to each publication, the "Call Sheet" editor updates contacts for the agents and casting directors listed.
Actor-friendly web sites, pre-printed mailing label sellers, and other "resources" rip information from older versions of "Call Sheet" and then re-sell it to actors. Actors are paying others – often peer actors – for "used goods" that are continually flawed. Most of these re-sellers never update and/or make corrections. Like lazy actors who never bother to update their own mailing lists, the re-sellers offer information gathered once and then sell it many times.
How do I know this? Because my office still receives mail (often on pre-printed labels) to the long ago abandoned addresses above. And the only reason my office still receives some of that out-dated, addressed mail is because the mail carrier at three of the past PRC locations above is the same and forwards to my present out-of-the-city address.
Re-sellers of agent and casting director addresses aggravate an actor's quest for correct contact information further by often limiting the geography of the talent markets. If an actor wants contact information for agents and casting directors on both coasts, he or she usually must purchase that information separately. Sometimes, the re-sellers also force actors to purchase contacts for agents and contacts for casting directors separately. Actors are paying out wads of cash for outdated information.
Whereas, with "Call Sheet," the actor gets every franchised agent and casting director across the country. That's IF an agency, agent, or casting office wishes to be listed. Most do as a professional courtesy to the industry.
An added plus to "Call Sheet" is that sometimes an office will include a website and/or e-mail address. (The latter a precious commodity for actor marketing.)
IMDBPro.com will have similar contact information for agents and casting directors. But updates and correct addresses are reliant upon someone from the talent agency or casting office manually typing the information and sending it out across the ether that is the Internet. This task is often overlooked.
The penny-pinching actor may scoff at paying for contact information via "Call Sheet" and/or IMDBPro.com, thinking they can scoop the contact info for free from an Internet search engine. To those short-sighted scrapers I challenge them with this; Google "Paul Russell Casting" and just see how many contact addresses are returned. There will be several. Which one is the correct address? Only one website currently has my new address. All others will be incorrect.
With postal rates constantly increasing and the economy forcing moves or office closures, an actor should update their mailing lists at least twice a year. Don't have a mailing list? Don't know how to mail-merge and regularly send-out both digital and hard marketing materials that get a response? If you answered to "no" to any of those questions… bad actor. I know that readers of "
ACTING: Make It Your Business
" answered "yes" and are ahead of you in marketing – if they apply themselves.
Keep your contacts current. Avoid re-sellers. It's your career. Your business. You can either run it like a Fortune 500 company or piddle it away like a forgotten mom-n-pop convenience store. You're the one who is in charge. Do something.
Now, the answer to the question "Paul Russell Casting's current land mail address is" is "E. None of the Above."
If you got my office address wrong (which changed as of 1/1/2012), you know what you need to do.
Be resourceful. Do your job as an actor which, in part, is to find reliable ways to find work.
Paul Russell's career as a casting director, director, acting teacher and former actor has spanned nearly thirty years. He has worked on projects for major film studios, television networks, and Broadway. He is the author of "ACTING: Make It Your Business – How to Avoid Mistakes and Achieve Success as a Working Actor." For more information, please visit www.PaulRussell.net.