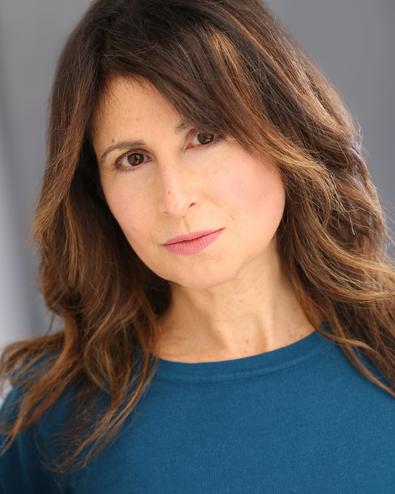 Kelly Fine loves to take charge in her acting career and show off every angle of her abilities—even when the industry's shortsightedness tries to stop her.
Age is just a number (yes, even in showbiz).
"The narrative of [my recent project] was awesome and so important—not just to me, but to all the other actors who are looked at differently because of their age. My character is discussing the reality of ageism in the industry and how we are viewed; talking about how we may be getting older, but 'we're still here' with a lot more to offer."
Look for the complexity in every character.
"I love a role where I can add some depth and layers to it—the fun, cool mom; the sister; the flirt; the quirky best friend; the cougar; the strong, passionate woman who isn't afraid to express her feelings and tell you what she needs."
Point to where you want to go, and Backstage will help you get there.
"Through Instagram Live and casting alerts, you see who is in charge of casting for projects and learn about upcoming projects…. You need to take control of your career, and Backstage is the perfect resource to do this."
A great reel takes time.
"As you try to get work, it's a great idea to put a strong scene you did in an acting class or a strong monologue [on your reel]. That's a great way to start: showing your strengths and how you want to be marketed, until you start getting work. And then you can put a more professional reel together."
A healthy career takes time, too.
"Be patient; do not get discouraged; stick with it. Every new audition is a new opportunity. Also, make sure you utilize Backstage to the best of your ability: Set up your profile completely so you are representing yourself and ensuring you are marketing yourself the right way. Backstage makes it so easy to set up a profile, so use every aspect of it and then set up a search so you can get alerts right away when a new casting comes up."
To see your success story in print, tweet @Backstage using the hashtag #IGotCast.
This story originally appeared in the Nov. 12 issue of Backstage Magazine. Subscribe here.
Looking for remote work? Backstage has got you covered! Click here for auditions you can do from home!