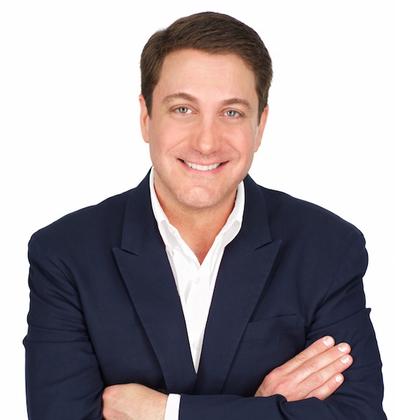 When Ken Lazer got his first job in casting, he looked at it as a learning opportunity—and a chance to get paid—on his way to pursuing an acting career.

"I thought it would be great as a recently graduated acting student to see what really happens behind the camera," he says. Having earned his BFA in theater at the University of Miami, Lazer was hired as a casting assistant by casting director (and fellow U. of M. graduate) Lori Wyman in Miami. But a job that was supposed to last just two weeks evolved into Lazer booking background talent for feature films and TV series, learning how to direct actors in the audition room, and eventually running casting sessions.

The first auditions that Lazer held on his own were for a Cool Whip commercial. He says the moment of truth arrived when the client called Wyman to discuss the audition tapes.
"After the phone call, [Lori] approached me and said she needed to talk to me," he says. "Of course, my mouth went dry and my heart started racing. She said, 'I just got off the phone with the director. He told me that he's been doing this for over 20 years, and this was the best casting session he had ever seen. You are now in charge of all the commercials.' "

In addition to commercials, Lazer continued to cast film and TV projects in South Florida with Wyman throughout the '90s. During a visit to New York City with his family, though, he was pushing his way through the crowds at Rockefeller Center when he had an epiphany: He would move to New York.

He left behind his girlfriend and a successful career, only to find that he couldn't get a foot in the door at any of the casting offices in the city. "No one would talk to me from these casting houses," Lazer says. "I remember this being a very dark time in my life."

Producers with whom he had worked in Florida recommended him to CD Donna DeSeta. "If it wasn't for Donna DeSeta, I wouldn't be here today in New York," Lazer says. He calls her "like a mom to me even to this day" for giving him his first freelance casting gig in the city and helping him build his reputation as a casting director.

"Suddenly," he says, "casting companies that at first wouldn't take my calls were now calling me, saying, 'Why don't I know about you?' and 'You must be good if Donna hires you.' "

Lazer established himself by freelancing with more casting companies in the city, including Beth Melsky, Kipperman Casting, and Liz Lewis Casting Partners. He opened Ken Lazer Casting, where he casts television commercials, industrials, TV shows, films, webisodes, voiceovers, and more. He also casts reality TV and spots featuring "real people."

Lazer wants actors to give their best on-camera audition, so he makes sure they feel relaxed enough in the room to be themselves but also take direction. He is especially grateful that his job as a casting director means giving potentially life-changing opportunities to so many aspiring actors.

"Last year I gave a chance to a nonunion actress in her 40s who gave an incredible audition, the best of the day," Lazer recalls. "When she finished, I asked her who her agent was, to which she responded that she didn't have one. I asked her why, since I couldn't believe that someone with her talent was not represented. She explained, 'It's hard to get agents or managers to notice you.' I told her that was going to change. I sent her audition to a few nonunion agents and managers with a message that said, 'No representation yet. Who wants her?' She now has several agents and managers sending her out on auditions. I find that to be rewarding."